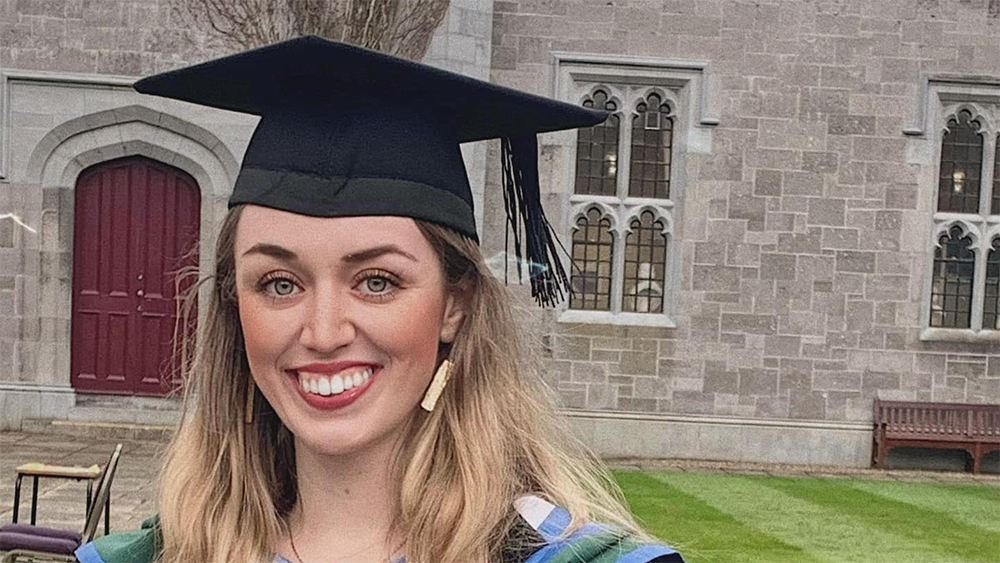 Taking chances and saying goodbye to her comfort zone has paid off for Maureen Breslin '19. Heading to graduate school at the National University of Ireland, Galway, at the height of the pandemic led to an internship at Politico, a job with the political website The Hill, and now to her new position as multiplatform editor at The Washington Post.
Breslin holds a CDM degree from Neumann and received her master's degree in Journalism. While studying in Ireland, she interned at Politico, a web-based political journalism company based in the United States that covers politics and policy both in the U.S. and internationally. She worked in the Brussels office as a production intern.
The skills Breslin developed at Politico helped her land a full-time job with The Hill, another newspaper/digital media company that covers U.S. politics, policy, business, and international relations. She was the media outlet's social media curator, running Facebook and Twitter and developing the company's Instagram account. She was also a backup writer for The Hill.
Breslin's new position with The Washington Post is multiplatform editor. "In this role, I will be helping to keep The Washington Post homepage and app in check and also help get things together to send to Apple News, which is partnered with a lot of different news outlets," she said.
"What I like about social media is that it reaches everyone. If it was just in the paper, it's only going out to specific audiences who are actually picking up a newspaper, but with social media, you can get stuff out to everyone," Breslin said.
Breslin started her new job last month and spent a week at the company's headquarters in Washington, D.C. She is currently working remotely from Philadelphia but plans to move to Washington this summer.
"It's still surreal in a way. It's such a big name, and it's one of the companies that I dreamed about working for. I'm extremely excited," she said. "Walking around the office was really cool. They have a beautiful office, two blocks from the White House."
Breslin minored in Political Science and was always interested in the news. "While I was at Neumann, I thought I would end up working in television news, not on air but working in the field. She interned at WPVI, better known as 6ABC Action News, working in the social media department.
"I just really enjoyed the whole reporting environment, even if I wasn't specifically doing that. This was also my foot in the door with the social media aspect, and I ended up continuing down that lane with my other jobs, too," Brelsin explained. "This was the first domino that helped me get the Politico job, The Hill job, and now The Washington Post job."