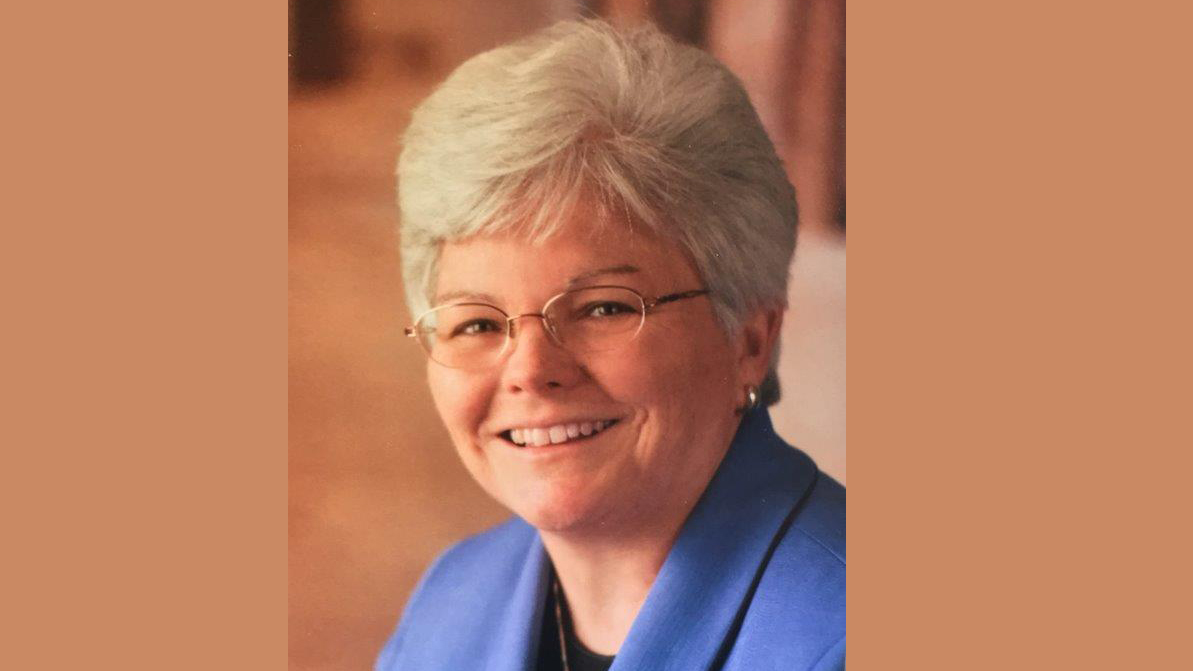 Last month, Sr. Kathy Dougherty, vice president for mission and ministry, Sr. Pat Hutchison, director of Neumann Institute for Franciscan Studies, and Patrick McKenzie, director of campus ministry, attended a virtual conference at Villanova University regarding how colleges and universities can participate in Pope Francis' synod.
In July 2021, Pope Francis invited the entire church to participate in his "For a Synodal Church: Communion, Participation, and Mission." This synod is a global effort, and the Pope has specifically recognized the role of colleges and universities in this two-year process that will conclude in 2023. It encourages Catholics to walk the same road together while encountering, listening, and discerning one another. This is also going on in Catholic parishes around the world.
"Pope Francis is trying to revive the call for all people of the church to engage, encounter, and listen to one another to know where the spirit of God is leading the church. It's not just the hierarchy, the Bishops. It's all of us that have to take responsibility for the church," Sr. Kathy said.
According to Sr. Kathy, the Pope is looking for Catholic voices and those from all other Christian denominations. Groups are participating in listening sessions throughout the world, and the Catholic universities in the Philadelphia area are joining together to complete this process.
"The goal is to strengthen our engagement with one another as a church. I think the process is interesting. To engage all of these people in conversation and just hearing one another can be strengthening," she said. "This is a historic movement to really engage students and parishioners at this level. I can't ever remember this happening before."
The NU team who attended the Villanova meeting learned about plans to develop a "multi-part listening" process that will help include college students in the synodal process both on campus and across the Philadelphia region. The goal of these sessions is to listen to the students and gather their input which will be incorporated into reports that will be presented to the synod in the fall of 2023.
Sr. Kathy and Sr. Pat have planned meeting sessions with various student groups on campus. The first one was held on February 9 with SGA officers. The students were invited to respond to questions which included:
What is your experience or perception of the Catholic church?

What ideas would you offer Pope Francis as he plans for the future of the Catholic Church?

What is your experience with the Mission and Ministry unit, and what ideas would you offer for the future?
"We just listen(ed) to them without judgment. We just need (their) insights and the truth on how they feel about this," Sr. Kathy said, adding that they will also meet with various other student groups, including RAs, student-athletes, and student nurses.
These meetings will be held throughout February and March. On April 4, Neumann University will participate in a regional-wide prayer service and listening session at St. Joseph's University. Students will be invited to this session, and there will be a report from all of the completed listening sessions across all campuses.
"Our local planning team will compile a report for the Archdiocese and the Association for Catholic Colleges and Universities. That will be sent to the U.S. Bishops and will ultimately go to Rome," Sr. Kathy explained.
Sr. Kathy anticipates more student-focused activities in the fall. She praises Pope Francis for this initiative and his interest in bringing people together to strengthen the Catholic community worldwide.
"He is really pushing this. He invites insights and critique. He believes that the Holy Spirit is residing here among the local folks as much as in the hierarchy. We can really listen to one another so that as the spirit moves among us, we can discern together where the Holy Spirit is leading the church," Sr. Kathy said.