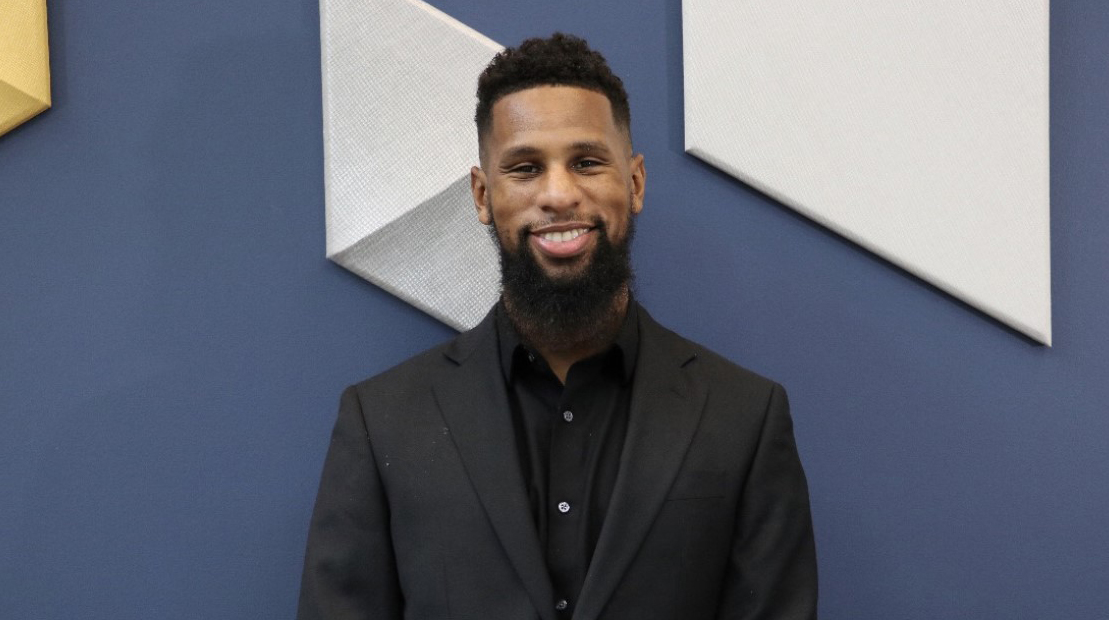 Running track brought Nafees Norris '20 to Neumann University, and his love for the sciences, specifically Biology, has kept him running on a path to success. Norris is currently enrolled in Thomas Jefferson University's biopharmaceutical engineering master's program with plans to continue on for his doctorate. Norris is the first African American student to enter the program.
Norris began his higher education at the Community College of Philadelphia, although he never actually expected to attend college.
"I wasn't planning on going to a four-year college. I was only going to school to stay out of trouble," he said.
After attending a track meet where Neumann University competed against his community college, Norris had a conversation with Neumann's track coach. The coach encouraged him to transfer to NU and run track for the university.
Norris, who graduated from Delaware Valley Charter High School, had wanted to become a scientist since he was seven years old. He never expected this dream to become a reality, based on the environment he grew up in.
That assumption seemed to become a reality when a guidance counselor at CCP told Norris that he "wasn't cut out for the sciences." This judgment did not sit well with him, and he told the counselor that he would come back in four years and "slap my degree on your desk."
After enrolling in Neumann, Norris decided to major in Biology and credits Chemistry professor Dr. William Herron as being a true mentor throughout the program. Herron encouraged him to succeed. Norris landed an internship with FlowMetric, Inc. after he attended a lecture given by Board of Trustees member Renold Capocasale, founder and CEO of the company.
It was during this internship that Norris found his niche for working in a lab. At FlowMetric, he first worked in the IT department. He was later moved into a lab where he felt more comfortable.
Norris, who is the first in his family to go to college, has had his share of struggles growing up in North Philadelphia. There was a period of time that he lived out of his car. When Neumann University administrators heard about his living situation, they reached out and offered him campus housing.
January 2020 was a pivotal time in Norris' life. On a whim, he went to a friend's play rehearsal in Philadelphia, attempting to get his mind off some negativity in his personal life. The rehearsal was held in a neighborhood church where Norris knew the pastor. The pastor introduced him to a friend, also an African American, who was the director of operations for the bioprocesing program at Thomas Jefferson University.
"To come from where I come from and see a black scientist was unheard of. I looked at him as a hero," Norris said. "He invited me to tour the university and the tour became an interview. The interview went so well that I was accepted into the program."
The biopharmaceutical engineering program is an accelerated 12-month course of study. Norris plans on continuing with Jefferson to obtain his PhD in the same field.
"It makes me feel proud that a kid that looks like me can pursue this career," Norris said. "Anything I do now isn't about me. It's about being an inspiration to the next generation."