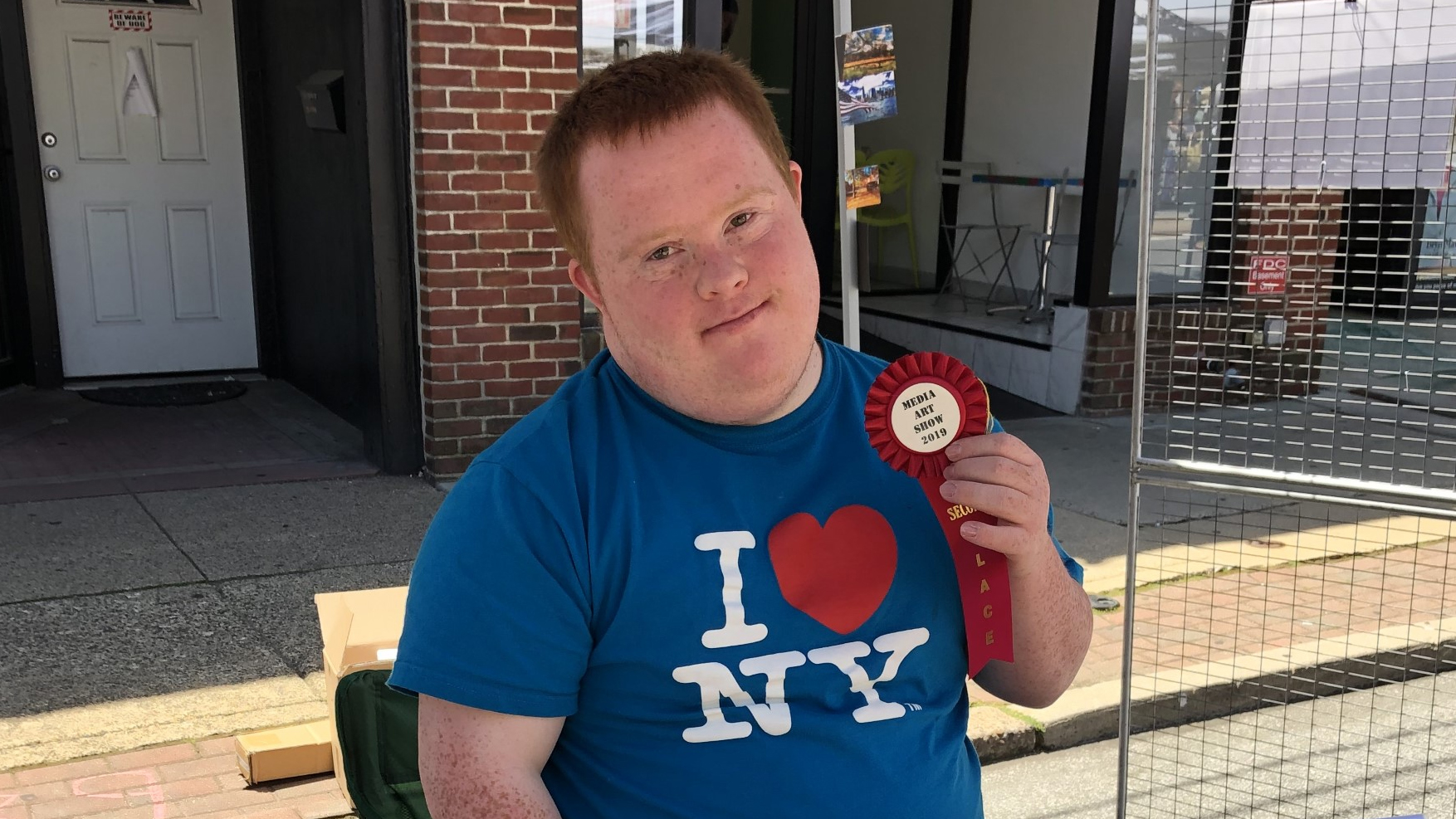 Nate Seagraves, an aspiring photographer and self-advocate for people with Down syndrome, will showcase his collection in the Neumann University McNichol Art Gallery from September 8 through October 12, 2022. An artist reception will be held on September 17 from 2:00 - 4:00 p.m. in the gallery.
Nate has been taking photos since 2016 using an iPhone. He uses filters and editing tools to "funky" up the images (hence his business name). He captures images of nature from West Chester, Pennsylvania, to the Jersey Shore, to the Poconos, and across the country. He says that the beauty he sees in nature reminds him of the beautiful relationships he has with his friends.
"I enjoy taking photos of the West Chester community and the beaches in Sea Isle City, New Jersey. I think nature is beautiful, and my friends Sam and Cassidy inspire me to take photos. Someday I would like to take pictures all over the world."
Nate has won several awards for his photography from the Down Syndrome Association in London, England, the State of Pennsylvania, and the Borough of Media, PA. One of his prints was recently sold during a fundraiser at Christie's Auction House in New York City.
Nate donates a portion of his sales to PALS Programs, which provides summer camp experiences for young adults with Down syndrome and their peers in a fun, loving, and transformative environment.
Nate was one of the first students to graduate from West Chester University's RAM (Real Achievement Matters) program, a two-year certificate program for students with intellectual disabilities. Nate currently works at West Chester University, Grace Winery, and the Philadelphia Shipyard. He also just wrapped up shooting his second short film called A Date with a Loved One. His first short film, My First Shot, premiered at the Ritz in Philadelphia in July 2021. This film won numerous awards, including "Best Short Film February 2021" at the Canadian Diversity Festival. Nate has starring roles in both of these movies.
Follow Nate on Facebook at Nate Seagraves, Instagram at natesfunkypics, and on Etsy at NatesFunkyPics.
[Nate is the talented, young son of Carolyn Seagraves, Director of Internal Communications.]
You can view a sample of Nates Funky Pics in the slideshow below.