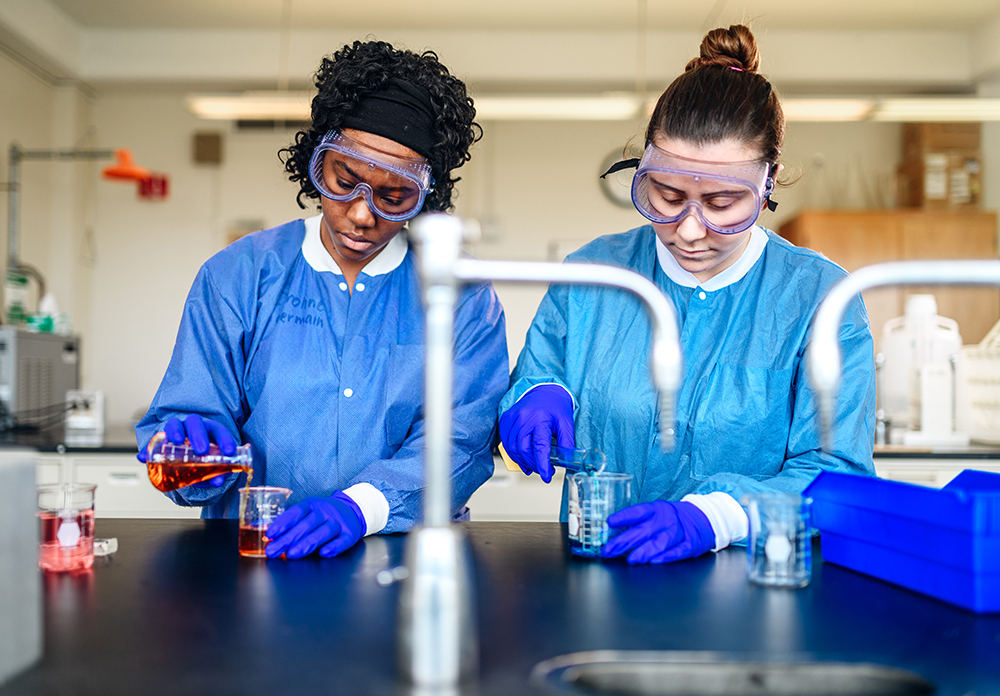 The National Science Foundation (NSF) has awarded Neumann a five-year grant in the amount of $649,556 to recruit, retain, and graduate students in the STEM fields (science, technology, engineering and mathematics).
The bulk of the grant money will provide scholarships for students seeking degrees in biology, computer and information science, cybersecurity, data science and analytics, and mathematics.The remaining balance of the grant will fund academic support services, stipends for summer research projects, teaching assistant salaries, and travel for student/faculty conferences.
The goal of the Neumann program is for the university to recruit and enroll 24 academically talented students who will major in a STEM field and who have financial need that is not covered by federal, state and university aid. Twelve students will enroll in fall 2020 and another 12 in fall 2021.
Related goals for these students include a 75 percent four-year graduation rate and a 100 percent placement rate in a STEM job or STEM graduate program within six months of graduation.
Each student in the cohort will be paired with an upper-level peer mentor and participate in one five-week summer research project at Neumann in a targeted STEM field.Students will also be encouraged to serve as paid teaching assistants in one of Neumann's STEM sections.
"This award is an example of how experts outside of Neumann are recognizing the strengths of this great university," said Dr. Chris Domes, Neumann's president. "This acknowledgement by the National Science Foundation is concrete evidence of the excellence of our academic programs."
The team that will administer the grant includes professors of biology, chemistry, education, and mathematics as well as the vice president for academic affairs and professionals in institutional research and university advancement.