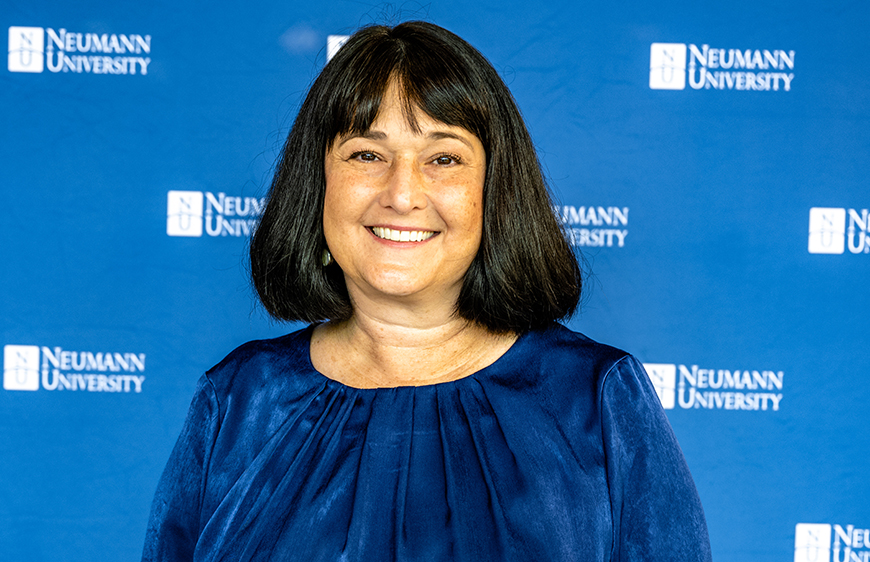 Neumann University's Counseling Center for Wellness has recently experienced a transition of leadership. Nena Stetson, the new director of the center, and her staff are ready to welcome students and support their mental health in numerous ways.
Stetson comes to NU from Lincoln University, where she worked as a licensed clinical therapist. She has worked in the fields of education and human services for more than 20 years and in mental health for the past nine years. While traveling around the world with her husband, a U. S. Army veteran, Stetson served as director of children and youth programs for the Department of the Army.
A native of Arizona, Stetson holds a BS in family studies from the University of Arizona. She has two master's degrees, one in early childhood education and leadership from Bank Street College of Education and one in social work from the University of Illinois in Urbana-Champaign. In addition, Stetson is a Pennsylvania Licensed Clinical Social Worker (LCSW).
Stetson was introduced to Neumann University by her neighbor, Christy Fleagel, associate athletic director of compliance and student services.
"Over the past few years, Christy shared how much she loves the collaborative environment and culture at Neumann. When this position came open, I jumped at the opportunity to apply," Stetson said. "This is really an exciting opportunity for me."
Stetson is eager to combine her leadership skills with her experience in the mental health field, which this position allows. Her goals revolve around developing a holistic and individualized model of care, including prevention, intervention, and referral services. "I'm excited to partner with the entire Neuman community to better understand student needs and to develop collaborative and creative ways to meet those needs.
As the mother of a 19-year-old, Stetson bore witness to the impact COVID had on her daughter's mental and emotional well-being. "The past few years have been disproportionately rough on college-age students," Stetson said. "In addition to COVID-related stress and loss, many students missed significant growth opportunities such as service learning, mission trips, paid employment, and in-person college visits."
Counseling Center for Wellness offers individual counseling, psychiatric medication management, group sessions, resource and referral services, outreach, consultation, and peer support. "When students bump into something new or unusual, are faced with difficult decisions, or are navigating relationship shifts, they have a safe and confidential space to explore their ideas," Stetson explained. "We provide that resource for students, and that's critical."
Stetson reminds faculty and staff of no-cost virtual support through a partnership with TimelyMD. On-demand mental health and wellness resources are provided online at timelycare.com/NU. Faculty and staff concerned about a student's mental or emotional well-being can contact the TimelyCare customer support line 24/7 to request a free, confidential consultation with a mental health clinician at 833-484-6359.