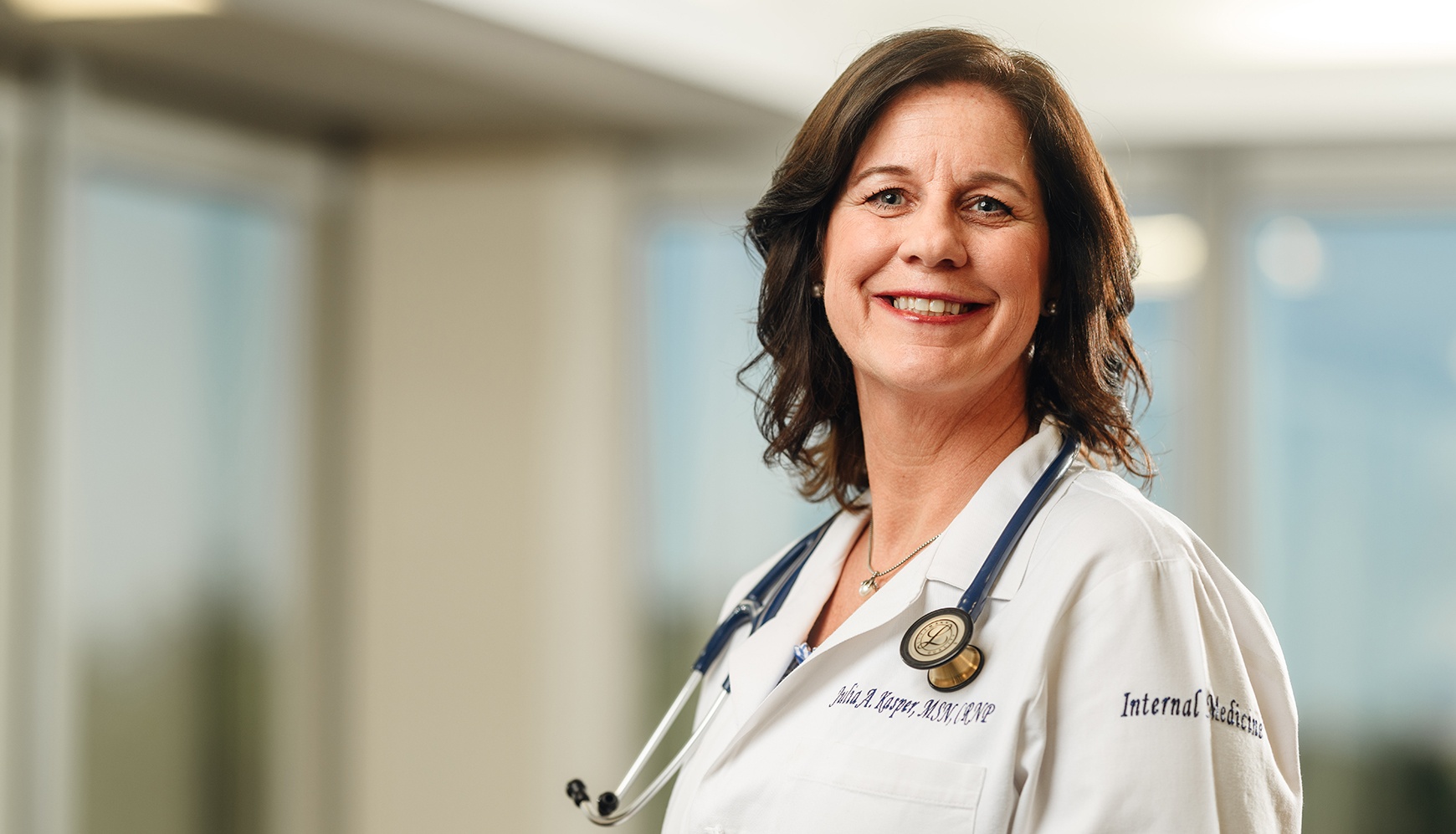 Neumann University has added two graduate nursing programs to its curriculum in the last two years and, starting in the fall, will offer all three of its MS in nursing program options fully online. All programs have been approved by the Pennsylvania State Board of Nursing and are accredited by the Accreditation Commission for Education in Nursing.
New offerings are the Family-Individual Across the Lifespan Nurse Practitioner and the Adult Gerontology Acute Care Nurse Practitioner programs.
The Family Nurse Practitioner program prepares professional nurses to practice at an advanced level in ambulatory care. With requirements of 45 credits and 840 clinical practice hours, this program equips graduates with the necessary knowledge, skills, and attitudes for competent and ethical professional practice.
Developed by nursing faculty, the curriculum enhances advanced nursing practice and promotes quality nursing education in the Franciscan tradition. Graduates will be prepared to provide individualized, cost-effective care to all patients across their lifespan. All graduates will be eligible to take a national certification exam as a Family Nurse Practitioner.
"We are excited to now offer three pathways for students to become nurse practitioners," says Judith Neubauer, program director for graduate nursing. "Creating programs that are offered fully online provides working registered nurses with the flexibility they need to complete any of the programs according to a schedule that works best for them."
The Acute Care Nurse Practitioner program emphasizes holistic, patient-centered, evidence-based acute and critical care. It requires 44 credit hours, one weekend of intensive on-campus study, and 672 clinical hours.
"Graduates of the Adult-Gerontology Acute Care NP program will have the knowledge, skills, and attitudes required for competent, ethical, and professional practice so they are successful as an advanced practice nurse," explains William Pezzotti, program coordinator. "They are educated to work in any acute care specialty, such as trauma, critical care, surgical services, rehabilitation units, and specialty settings, just to name a few."
These new options join the Adult Gerontology Primary Care Nurse Practitioner program, which Neumann has offered for years and will now be fully online. This program equips graduates to deliver comprehensive, patient-centered primary care for individuals of all adult ages, from adolescence (12 years and up) to older adults, including end-of-life care. It requires 43 credit hours and 672 clinical hours.
All of Neumann's master's degree programs in nursing can be completed in seven semesters (a little more than two years). The online format provides flexibility, especially for professionals on shift work. All program options also offer a post-master's certificate for students who already have an MSN degree.
Neumann's nursing faculty are experienced nurse practitioners who bring real-life experiences into the online classroom to enhance student learning.
A master's degree in nursing will provide registered nurses with the opportunity to improve their work-life balance and their income potential while providing excellent evidence-based care to patients across their lifespan.
According to the Bureau of Labor Statistics, the field of nursing is projected to experience a 45 percent job growth rate by 2030. Nurse practitioners make an average of about $117,000 per year.
To learn more about Neumann University's graduate programs in nursing, visit www.neumann.edu/MSN.