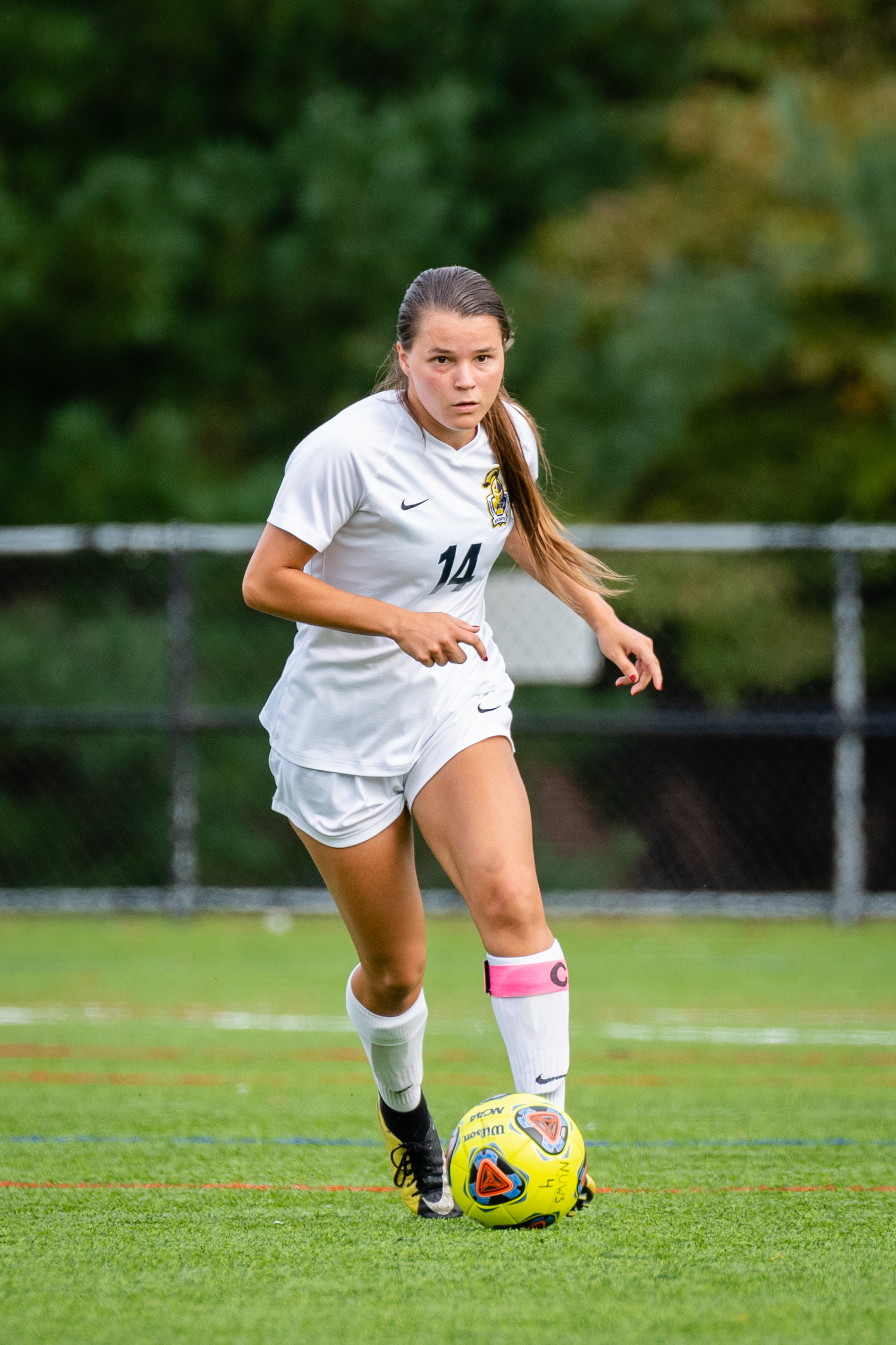 College athletics at the Division III level are commonly considered the home for student-athletes who simply love the game that they play. There are few professional sports contracts and limited "name, image and likeness" opportunities that emerge from Division III.
The real benefit of a DIII sports environment, however, is not the pressures that they avoid but the opportunities for life lessons that they provide. 
INSTITUTIONAL CARE: A Focus on Mental Health
In a period of just two months this spring, five college athletes across the country committed suicide. The students, who ranged in age from 19 to 23, studied at Binghamton, James Madison, Northern Michigan, Stanford, and Wisconsin. They played lacrosse, softball, cross country, soccer, and track.
Recent articles in publications ranging from The Chronicle of Higher Education to The New York Times have focused on the high levels of anxiety, depression, and stress that college students are experiencing. Experts indicate that the mental health crisis was exacerbated by COVID-19.
"Mental health challenges came on our radar even before the pandemic," recalls Sack, who has been Neumann's athletic director for 19 years. "In 2019, we collaborated with the Counseling Center for Wellness and instituted Wellness Wednesdays."
On Wellness Wednesdays, members of the university's counseling staff were invited to mix and mingle with student-athletes, usually in the Bayada Atrium of the Mirenda Center. Occasionally the counselors would arrange to bring therapy dogs to attract more team members to the event. The real purpose of the low-key gatherings, of course, was to make students aware that counseling is available on campus and give students a point of contact with the Counseling Center.
"The process came to a halt during the pandemic," Sack admits, "but Christy Fleagle, associate athletic director, and Mary Beth Davis, a campus counselor, kept it going online and started some in-person meetings again in the fall of 2021."
Davis agrees that returning to sports following COVID-19 has increased the pressure on student-athletes. "So much of an athlete's identity is centered on their sport," she explains. "When they are injured, do not play well, or in the case of COVID-19, are not able to play, they lose their sense of self and purpose. When they return to sport, their own expectations, coupled with coaches' or family expectations may create an environment that is harmful to the well-being of the athlete."
In addition, wins and losses, individual performance, playing time, and academic pressure threaten the already emotionally overwhelmed student-athlete, she says. "Counseling helps student-athletes acknowledge and explore other parts of their identities, creating a more holistic perspective, improving wellbeing and ultimately performance."
Chelsea Minsky, a colleague of Davis in the Counseling Center, recalls a student who was ambivalent about trying counseling and spoke, at length, about the athlete's mentality to "always do better." The comment revealed the student's perception that engaging in counseling would be tantamount to admitting that he was not doing well and perhaps unable to deal with the issues himself.
The epiphany came when the student realized that "in some ways, mental health counseling is like working with a coach — an emotional/ mental health coach." He now feels that there is strength in seeking support.