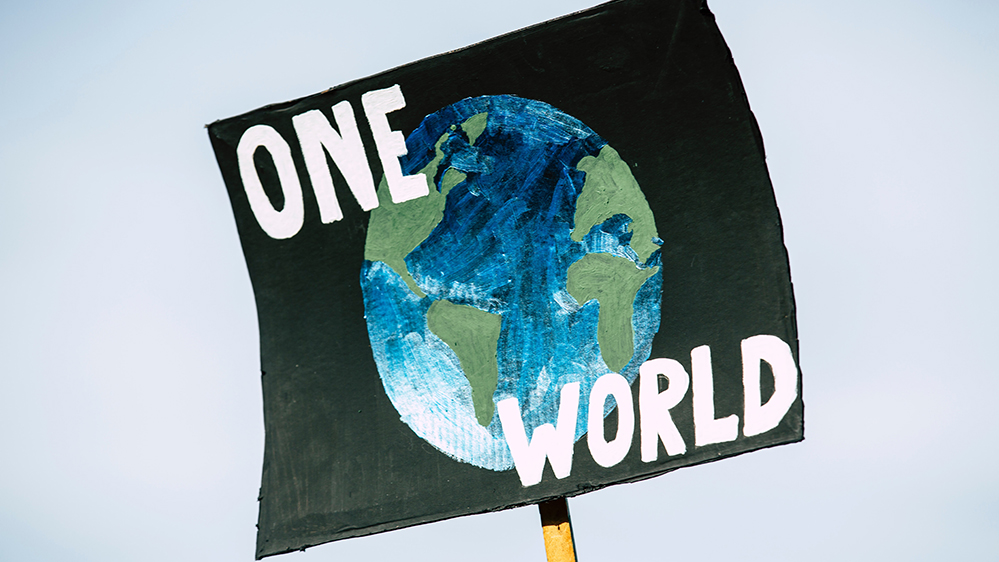 On Wednesday, March 30, Neumann University will join an initiative started by Bard College called Teach-In for Climate/Justice. Hundreds of universities, colleges, K-12 schools, NGOs, and faith communities will come together in-person or online for a one-day worldwide teach-in focusing on climate solutions and social justice.
Bard's Graduate Program created the Worldwide Teach-In in Sustainability with the intent to solve climate change over the next decade. The program identifies locally oriented and fair solutions worldwide for change.
"The goal is that hundreds of organizations engage with their communities in serious dialogues about what we can do to change the future," Bard College Director of Graduate Programs and Sustainability Eban Goodstein said.
Neumann University has planned several events to educate and bring awareness to this cause. From weaving plastic bag mats for the homeless to creating terrariums to attending a Sustainability Across the Curriculum lecture, the NU community will have numerous opportunities to participate during the day and evening on March 30.
Kerry Hustwit, Sustainability Advisory Council Education Subcommittee co-chair, has connected with Angels in Motion (AIM). This volunteer organization turns plastic shopping bags into sleeping mats for homeless individuals. Last month, volunteers from AIM brought looms to campus and showed a small group of NU volunteers how to make a mat.
Neumann purchased three looms which will be set up in the dining hall lounge area from 10:30 a.m. to 1:00 p.m. Everyone is encouraged to stop by and weave plastic bags in the looms. Three mats have already been started, and Hustwit hopes to have enough volunteers to complete them.
Hustwit sees this event and the entire day as a way to empower students for change. The day is structured to be positive and motivational.
"I think that all of these activities are actionable. Whether it is faculty learning how to integrate teaching about sustainability in their courses or taking those plastic bags you've built up in your house and reusing them, it's all part of that reduce, reuse, recycle effort," she said.
Dr. Etsuko Hoshino-Brown, associate Psychology professor, presents a Lunch & Learn session from 12:40 to 1: 40 p.m. titled Sustainability Across the Curriculum. She will share ideas about incorporating sustainability in various courses offered to NU students. Registration is required for this session.
Neumann students have an opportunity of their own to support the university's sustainability efforts. A Terrarium-making event takes place in the BMB lobby from 11:00 a.m. to 12:30 p.m. and from 6:30 to 8:00 p.m. in the Sora Luna Lounge.
"At the terrarium event, they will have supplies, and students can create their own terrarium and have discussions surrounding the environmental benefits of planting your own food," Hustwit said.
According to Hustwit, the day is designed so that everyone, especially students, realizes that change can happen and that the situation facing the world when it comes to climate and social justice is not hopeless.