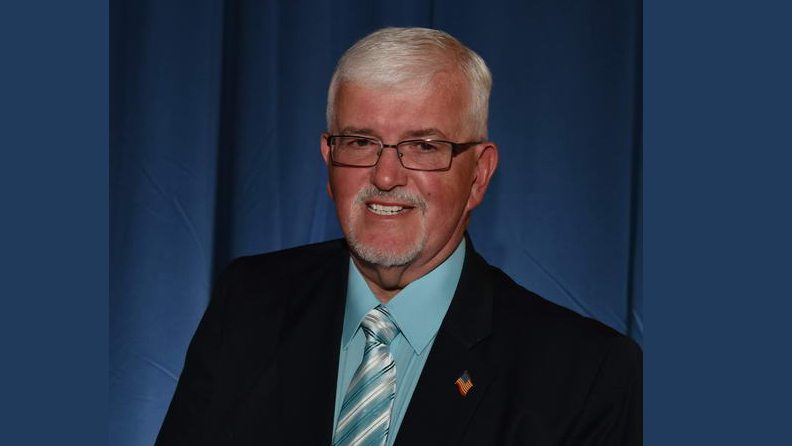 by Dr. Chris Domes, President, and Chuck Sack, Director of Athletics and Recreation, Neumann University
He worked on campus at Neumann University for 38 years, coached more than 1,000 games, and earned the admiration of thousands of students. On February 5, 2022, Coach Len Schuler passed away, and news of his death triggered tears across campus.
Ironically, February 5 was the very day when the university had planned to name its basketball court in his honor, unveiling Len's newly inscribed name on the Mirenda Center hardwood.
Coach Schuler is a legendary figure on campus, a mentor who is revered by hundreds of student-athletes and alumni in Delaware County and beyond. His impact on our community is deep and will continue through the many coaches for whom he was a role model. He was a father figure to many, and his love for the students embraced the spirit of St. Francis in every way.
Len made an incredible impact on the lives of countless young men and women. Always approachable, he connected with students through his servant-leadership style, each day working to support another member of the Neumann community through his knowledge, kindness, and positive attitude.
In an age of college athletics too often driven by ego and money, Len was a breath of fresh air. He loved sports and, more importantly, the life lessons that competition could teach the players under his charge.
To honor his legacy, the university is establishing an endowed scholarship in his name.
Coach Schuler first set foot on campus in 1982 when he was named the head women's basketball coach. At that time, there were just two buildings on campus: Bachmann Main Building and the Child Development Center. He remained at the helm of the women's basketball program for 18 seasons.
He was also the baseball coach from 1991-2005, the softball coach in 1989 and from 2016-2019, and the cross country coach for two seasons (1989 and 1992).
As coach of the softball team, Len led the Knights to three conference championships, including the Atlantic East Championship in 2019. In 1999, he was named the Pennsylvania Athletic Conference Baseball Coach of the Year as he led the team its first winning season with a 22-16 record. He received the Atlantic East Conference Distinguished Service Award in 2021.
On April 11, 2019, at Haverford College, Coach Schuler managed his 1,000th career game, and finished with a grand total of 1,014. His teams won 380 games, and his greatest on-field success was with softball, where he amassed a .610 winning percentage and overall record of 91-58.
Away from the field of play, Len served as Neumann's athletic director from 1988 to 2000 and was named NAIA District 19 Administrator of the Year in 1991. In the mid 1990's, he helped Neumann transition from the NAIA to the NCAA.
In 2011, Coach Schuler was inducted into the Neumann University Hall of Fame for his contributions to and achievements at the university. Before he retired in 2020, he completed his tenure at Neumann as the associate athletic director for facilities.
His greatest contribution to Delaware County, however, was his selfless and compassionate dedication to the development of his students as kind and caring people. He will be missed.
The family requests that in lieu of flowers donations be sent to the Len Schuler Endowed Scholarship Fund.