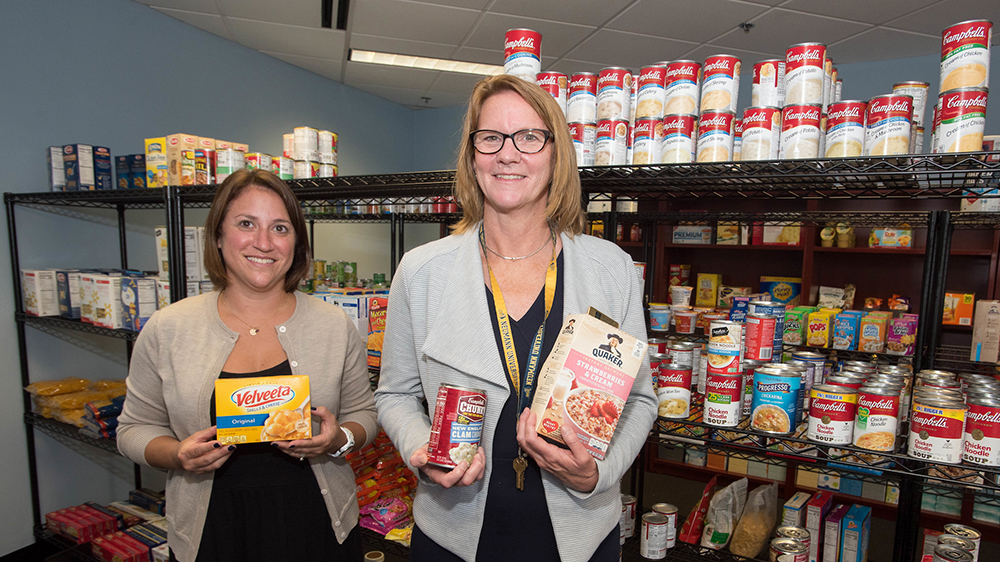 The Catholic Climate Covenant has recognized Neumann as one of the top three Catholic campuses in the country for climate action and environmental sustainability.
Announcing its first U.S. Laudato Si' Champions Awards, named in honor of the environmental encyclical by Pope Francis, the Catholic Climate Covenant noted that Neumann's efforts "have fostered a culture of responsibility and sustainability throughout the institution … and highlight the power of collective action in creating a more sustainable campus."
Catholic Climate Covenant is a national nonprofit that promotes environmental sustainability among U.S. Catholic communities. At a July 27 conference, it named award winners in ten categories, including universities, businesses, schools, and dioceses.
The organization specifically acknowledged Neumann's creation of a sustainability action plan, sharing excess food with students and families to reduce food waste, new strategies for recycling on campus, new modules of study and programs on ecological education, and three new initiatives on ecological spirituality.
The winner in the university category was Loyola University in Chicago with Saint Peter's University in Jersey City and Neumann receiving honorable mentions.
According to Sr. Pat Hutchison, Etsuko Hoshino-Browne and Jess Webster, co-chairs of the Sustainability Advisory Council, "Receiving honorable mention from Catholic Climate Covenant affirms the work we are doing and encourages us to intensify our efforts to care for our common home.
"In addition, the award draws attention to the efforts we are making to raise awareness and promote sustainability within our campus community. We hope that this recognition will encourage more faculty, staff, and students to become actively engaged."
Nominations were submitted by Catholic Climate Covenant supporters, partners, members of religious orders, and the public. A volunteer committee selected the winners based on a series of criteria, including fidelity to the goals of the Laudato Si' Action Platform, faith-focused work toward sustainability, level of difficulty and scope, and the level of commitment required by the work.
Neumann's commitment to care for creation is rooted in its core values of reverence and stewardship. Formal structures to support this commitment evolved in the 1990s and continue today with support from the Sustainability Advisory Council and the Neumann Institute for Franciscan Studies Committee.