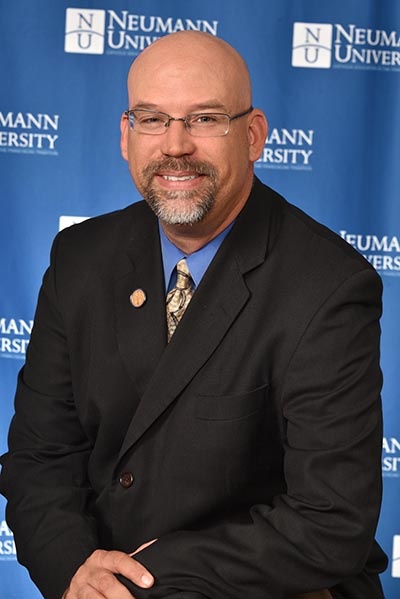 Eric R. Wellington, PhD, has been appointed dean of the Division of Business and Information Management at Neumann University.
Dr. Wellington comes to Neumann from Delaware County Community College (DCCC) in Media, Pennsylvania, where he has held positions of increasing responsibility during the past 20 years. Most recently he served as chief academic officer (2015-2017) and associate provost (2013-17). In those capacities, he was responsible for ensuring the integrity of all the institution's academic offerings, managing a multi-million dollar budget, recruiting and retaining academic faculty and staff, and leading all aspects of academic strategic planning. He also led all academic departments in developing plans for online learning, developed training plans for staff on a variety of technology systems, and helped develop marketing efforts for increasing online course enrollment.
While at DCCC, Wellington served as dean of business/computer information systems (2003-2013), acting dean of communication arts and humanities (2016-2017), acting dean of social science (2011-2012), dean of corporate and technical education (2009-2011), director of distance learning (2000-2003), and director of the Information Technology Academy (1997-2000).
He has taught undergraduate courses in computers, web page development, speech communication, and public speaking at DCCC (1997-2004) and served as an adjunct instructor for public speaking and business and professional communication courses at West Chester University (1999-2008).
Recognized by West Chester University as teacher of the year in the Communications Department, he was also honored by the West Chester University Board for outstanding achievement in education and by the Communications Department as an outstanding graduate student.
Dr. Wellington earned his doctorate in higher educational administration from Capella University, his M.A. degree in communication studies at West Chester University and his B.A. in speech communication from Youngstown State University.