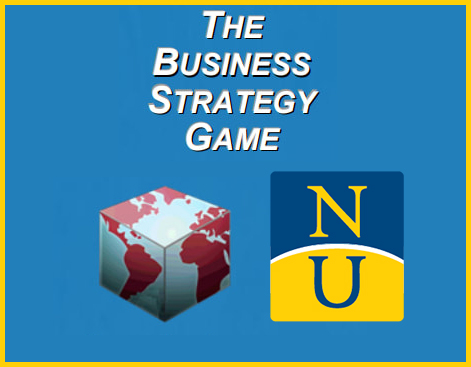 Two teams of Neumann University business students cracked the top 100 in an international Business Strategy Game that involved 5,649 teams from 269 colleges. The management skill of the teams, based on the performance of fictitious footwear companies that they operated, placed them in the top two percent of teams that entered the competition.
The Business Strategy Game (BSG) casts students in the role of company managers, who are responsible for decisions regarding production, shipping and inventory, corporate social responsibility, pricing and marketing, financing, worker compensation, and other aspects of management. Teams from Europe, Africa, North America, Asia and Latin America entered the 2020 competition.
"Having students run a company in head-to-head competition with companies managed by other students provides a truly powerful learning experience that places students in active, hands-on managerial roles," explained Dr. Robert Till, professor of business, whose senior seminar class produced both top-100 teams.
The Fab Four team finished second worldwide in earnings per share and 18th in stock price performance in results announced by BSG on April 19. The company was managed by Cheyenne Bown-Evans, Kacie Miller, Marti Stamper, and Krista Zampitellella.
The Big Dawgs finished 19th in earnings per share and 71st in stock price. Team members are Sean Havink, Ainsley Reid, Kyle St. John and Nick Testa.
According to the BSG website, the contest is "a competition-based strategy simulation where the outcomes are always unique to the competitive interplay among the specific decisions and strategies of each group of competing companies." There is no secret set of strategic moves that works every time.
Other colleges with teams ranked in the top 100 are the University of Alabama, Indiana University, Utah State University, and the University of New Hampshire.
Dr. Till, a resident of Wayne, PA, holds degrees from St. Bonaventure University (BBA), the University of Notre Dame (MBA) and the University of Massachusetts (Ph.D.). Prior to receiving his Ph.D., he was a managing director in the Investment Banking Division of JP Morgan Chase where he was employed for more than 20 years. His research interests include organizational justice, pay satisfaction, fairness theory, and ethics.