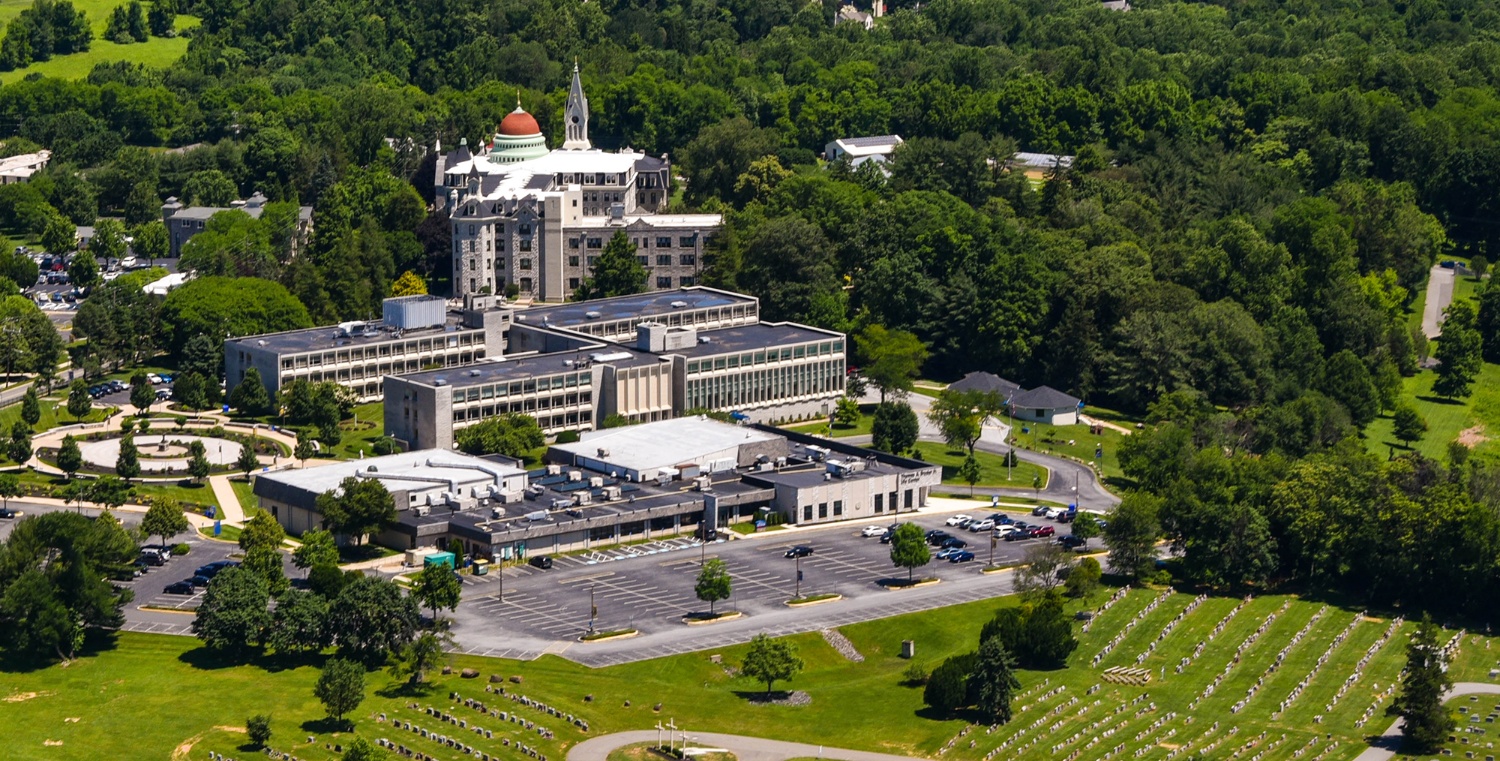 Neumann University's Admission staff attends a slew of college fairs at area colleges and universities, but now they are the official hosts of a fair on campus this spring. On Thursday, March 31, 2022, NU will showcase close to 50 colleges and universities for thousands of students and their families.
Christine Gibble, assistant director of undergraduate admission, is spearheading the event. She is working with Admission and Marketing staff to ensure the success of the college fair.
The fair will have two sessions, morning from 9:00 to 11:30 a.m. and night from 6:00 to 8:00 p.m. Gibble anticipates that approximately 45 high schools will participate, sending roughly 25-40 students. These students will primarily be juniors, although seniors also are expected to attend.
The evening session is geared toward high school students in Southeastern Pennsylvania and Northern Delaware. In the past, the most prominent college fair in the area was held annually at Penn State Brandywine in Middletown Township. This event was put on hold due to COVID.
"There really hasn't been a resource for students to come and see and hear about other universities on a larger scale in the last two years. We're excited to offer that to students," Gibble explained.
Gibble said that the Mirenda Center gym lends itself much better to this type of event than the space Penn State offered. Because of the large area, participants can spread out and practice social distancing. Masks will be required.
"Our goal is to welcome 2,000 people - students and families - on campus," she said. "The long-term goal is that the fair is an annual event and that regionally, Neumann becomes known for hosting the most comprehensive and accessible college fair."
Edward Wright, director of undergraduate admission, said hosting the college fair on campus provides opportunities for students to experience NU as well as other universities and colleges.
"Neumann remains faithful to its mission of providing access to education for all students who seek it. Hosting a fair on our campus allows students and their families to experience not only Neumann, but a diverse range of colleges from across the Mid-Atlantic and New England. We welcome the opportunity to introduce students to various types of institutions, and we value the opportunity to walk alongside men and women as they discern their educational path," Wright said.
NU employees can help support the college fair by displaying a NU College Fair lawn sign. Order a lawn sign, and it will be delivered to your office.