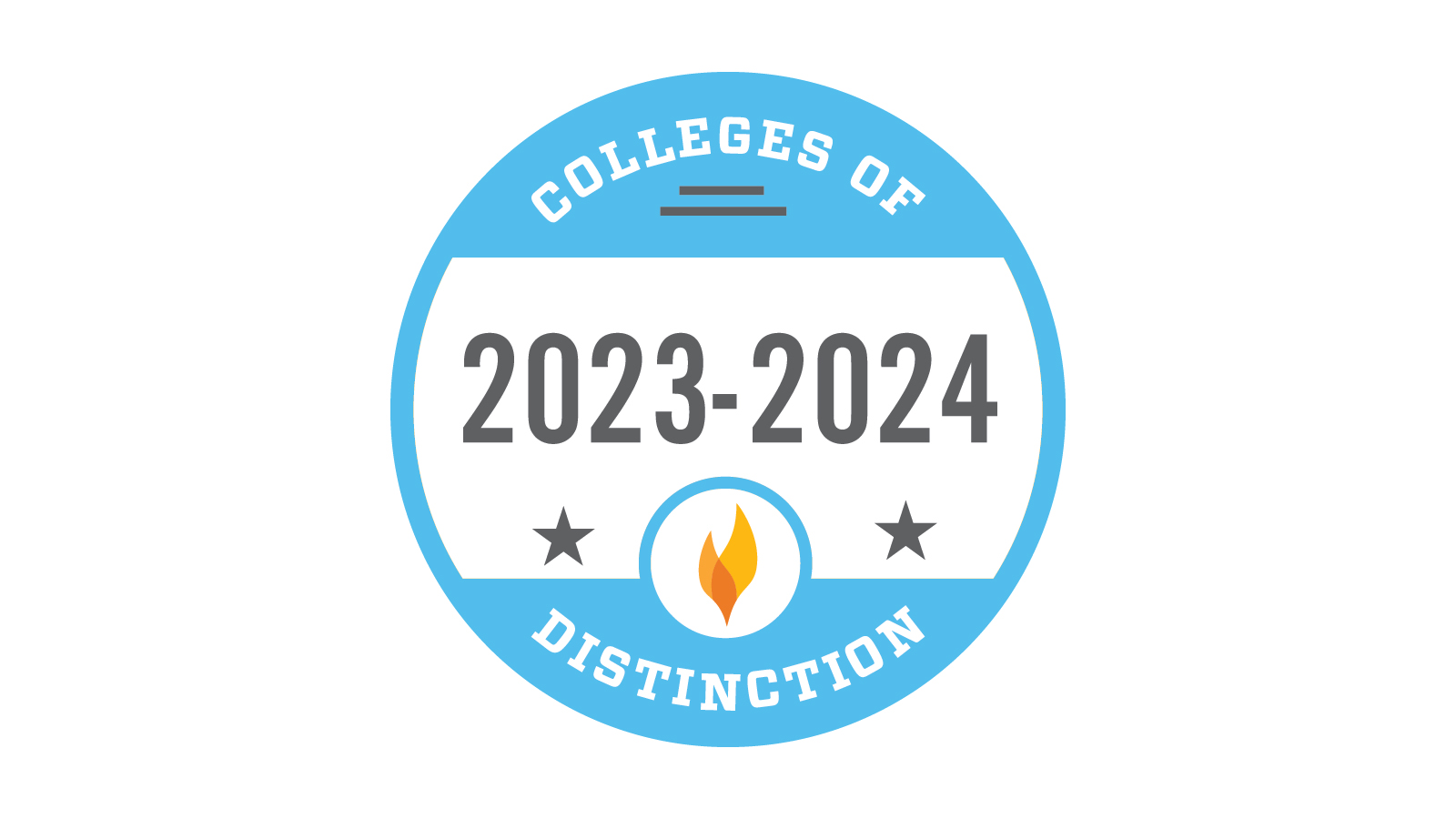 Neumann University has been recognized for excellence in higher education by the Colleges of Distinction 2023-24 guide for college-bound students.
Founded in 2000, Colleges of Distinction lists institutions that meet its four criteria: engaged students, great teaching, vibrant community, and successful outcomes.
The guide describes Neumann as "a small school full of big opportunities."
It cites Neumann University for its collaborative learning, student research, small class size, professional career preparation, required internships, and many opportunities for community service. The guide also notes Neumann's study abroad programs and several 4+1 academic majors, which allow students to earn bachelor's and master's degrees in five years.
Colleges of Distinction highlights Neumann's offering of several academic majors, graduates of which are in demand in the marketplace: cybersecurity, nursing, and health sciences.
In addition, the university was listed as a Pennsylvania College of Distinction, a Catholic College of Distinction, and was cited for excellence in business, education, nursing, and career preparation.
"The guide also recognizes the positive impact on campus life of 23 NCAA Division III teams and a host of student activities such as campus ministry, a radio station, and student government," said Francesca Reed, Neumann's vice president for enrollment management and marketing.
The college guide lists Neumann's geographical proximity to Philadelphia, New York and Washington, DC, as an opportunity for professional internships.
According to the guide's website, the selection process requires a curriculum that emphasizes core competencies such as critical thinking, writing, oral skills, research, and global perspectives as well as out-of-classroom learning and study abroad programs. The guide also includes quantitative data such as class size, faculty-to-student ratio, and retention and four-year graduation rates.