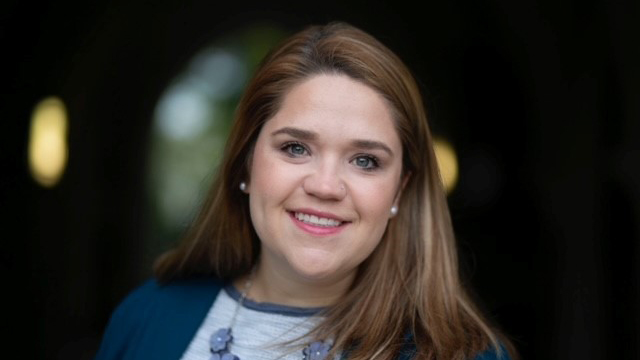 Neumann University has appointed Dr. Sarah Wesolowski Williamson, an experienced administrator in student affairs, as its new Dean of Students.
Williamson comes to Neumann from Widener University, where she served as Assistant Dean of Students and Deputy Title IX Coordinator. She will begin her post at Neumann on September 11, 2023.
She started her career in student affairs as a hall director and quickly joined the administrative ranks as director of residence life with a focus on student rights and responsibilities at Notre Dame of Maryland University. Williamson has also served as Associate Director of Student Conduct and Ethical Development at The Catholic University of America.
"Neumann University has always held a special place in my heart as my aunt is a Sister of St. Francis in Pittsburgh, PA. Our shared values of advocating for justice, peace, and fostering deep connections with others are core to who I am as a person and educator," said Williamson.
"My initial interactions with the Neumann community highlighted that we share a passion for creating a sense of belonging in the education experience. I am excited to join the Knights this fall to learn more about the community, connect with students, and continue to integrate Franciscan values into the co-curricular experience."
She has managed multi-million-dollar budgets and authored several successful grants that support student affairs activities. Wellness promotion is also in her portfolio, including overseeing student learning outcomes connected to wellness promotion, peer educators, and wellness coaches.
"Her diverse experience in student affairs will allow her to lead our young professional team and engage our students in a variety of ways, which is very exciting," said Dr. Katie Barnes, interim provost at Neumann. "I look forward to having Dr. Williamson join our collaborative team."
Williamson earned her bachelor's degree in human services, education and public policy from the University of Delaware, her master's degree in education in counseling with a secondary school certification from Kutztown University of Pennsylvania, and her EdD in policy, planning and administration with a concentration in higher education from West Chester University.