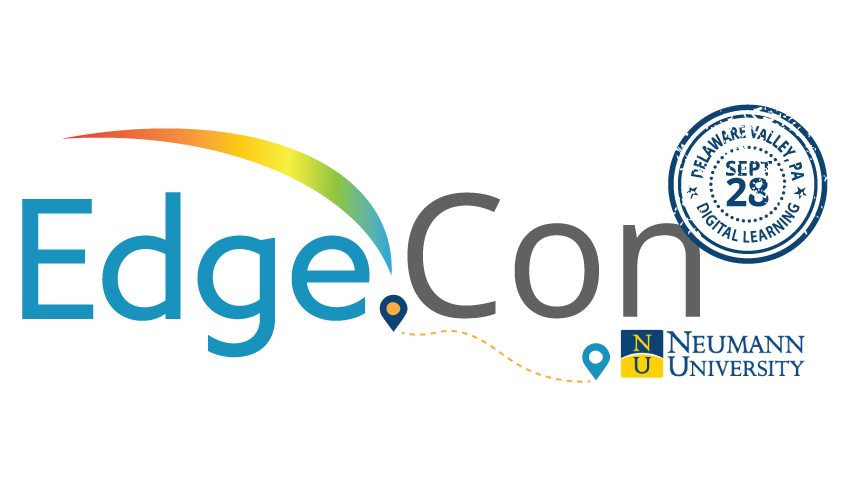 Edge, a nonprofit technology consortium, is holding its next EdgeCon event on digital teaching and learning at Neumann University on September 28.
Scheduled for 8:30 a.m. to 5 p.m. in the Student Multipurpose Hall in the university's Mullen Communications Center, the event offers general presentations and several tracks of breakout sessions focused on innovation in course design and instruction, digital instruction in the physical environment, AI in the classroom, and more.
Breakout session topics include "Engaging Gen Z with Voice and Choice to Promote Digital Literacy" by Lisa Bond, instructional designer, and John H. Shannon, professor of economics and legal studies, at Seton Hall University; "Skip the Hidden Messages: The Importance of Feedback in Online Learning" by Talia Martinez, an instructional designer at Kean University; and "Crafting Campus Connections with Oral History and Adobe Premiere Rush" by Kate Sierra, instructional designer at Seton Hall University.
The event kicks off with breakfast served at 8:30 a.m., followed by a general session prior to the kickoff of breakout sessions at 10:30 a.m. and again at approximately 1:30 p.m. The full conference agenda is available at EdgeCon.
Attendees will have the opportunity to engage with and learn from a growing community of digital learning professionals and industry-leading vendors from the academic, healthcare, IT, and government sectors.
"EdgeCon highlights the innovative digital learning ideas that are essential for higher education institutions to succeed in today's marketplace," according to Dr. Chris Domes, Neumann's president.
Dr. Alexandra Salas, university vice president for digital learning and innovation, agrees. "EdgeCon engagements provide a wonderful opportunity to build new networks, connect with many thought leaders and support communities of practice."

The cost of the all-day conference is $49.
Edge is a member-owned, nonprofit provider of high-performance optical fiber networking and internetworking, Internet2, and an array of technology solutions for cybersecurity, educational technologies, cloud computing, and professional managed services. Edge provides these solutions to colleges and universities, K-12 school districts, government entities, hospital networks and nonprofit business entities as part of a membership-based consortium.
Edge's membership includes nearly 70 colleges and universities, mainly in the Northeast. Neumann is not yet a member but is collaborating with Edge to host the event.
Registration for the conference is open through September 27.