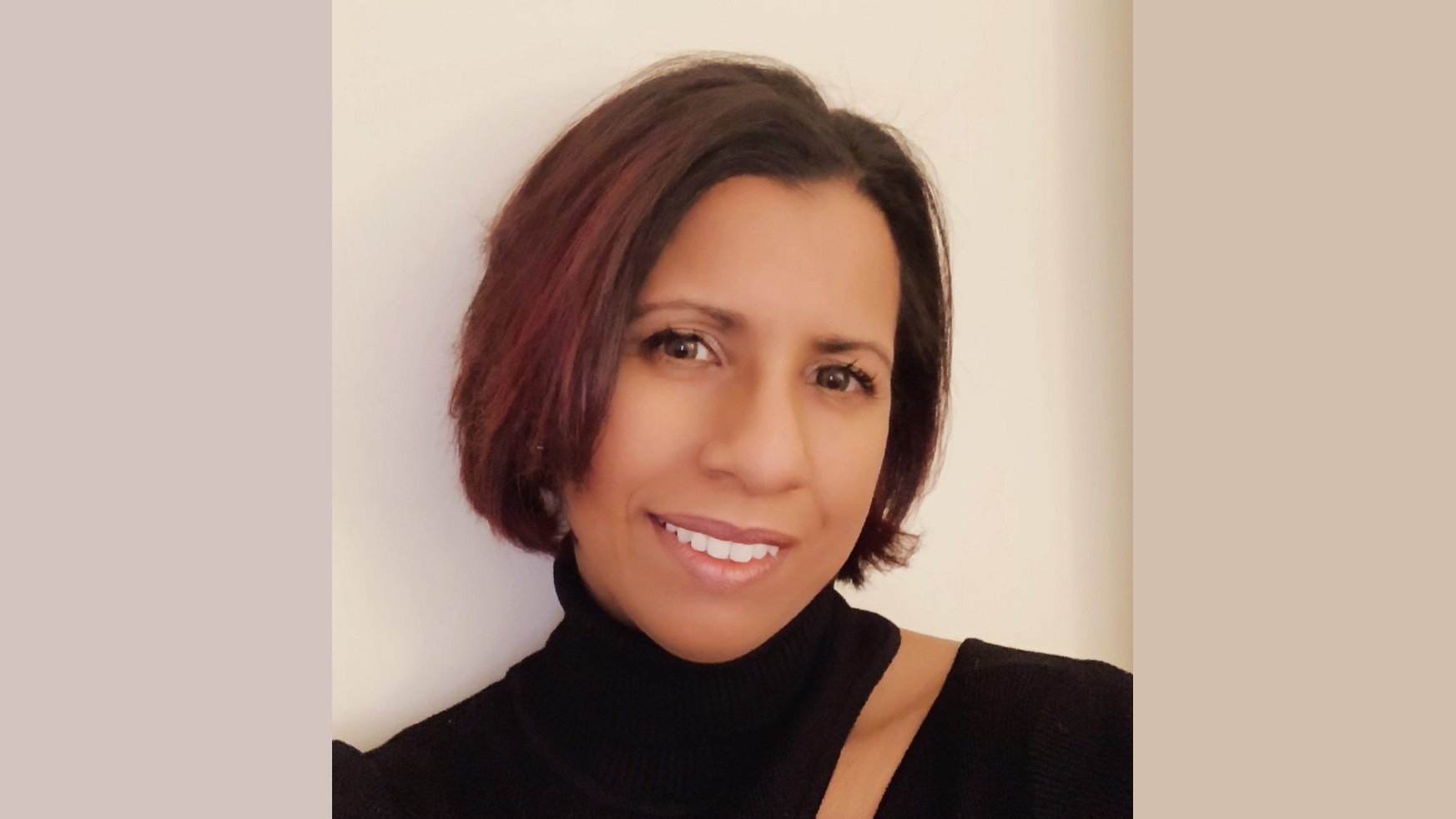 Dr. Alexandra Salas is Neumann's new vice president for digital learning and innovation. She arrived on January 9, empowered by Dr. Chris Domes to "be the champion for online students and make sure the online learning experience is fully firing on all cylinders."
With 11 years of similar experience as a dean at Delaware County Community College and Mercer County Community College, Salas is eager to begin work here. "In my previous roles, I was the founding dean for innovation, and I'm always drawn by those challenges," she says. "It taps into my interests, my curiosities, and my constant desire to learn."
Her first task, she explains, is to meet and listen to as many people as possible. "The beauty of my role is to navigate horizontally to identify what we can make happen immediately and then work together to set goals for the future, all in keeping with the RISES values of the university."
Some general goals, she submits, have already been established: "advocate for online, expand our digital presence, and ensure that we have wrap-around support services for online students."
She believes that innovation is nurtured collaboratively. "Change is constant, so innovation requires the ability to stay agile and versatile, welcoming other voices and constantly asking questions. I love finding solutions, working with people, and advocating for progress."
Salas is also a key member of the team that is coordinating the launch of NU Global, an ambitious program to expand the reach of Neumann's graduate online degrees well beyond their current local footprint to the mid-Atlantic region. The first three programs offered through the initiative are master's degrees in Cybersecurity, Education, and Nursing. Marketing these degrees began in January with the launch of courses set for fall of 2023.
Dr. Domes is confident that NU Global will propel the university to growth in a competitive marketplace. "We see demographic shifts happening quite rapidly, accelerated by COVID," he says. "The audience of students has shifted, is older, and includes working adults. It also includes fewer undergraduates."
Projections by Ruffalo Noel Levitz, a higher education consulting firm and the university's partner in Neumann Global, envision a possible 150 additional graduate students enrolled by late August with a doubling of graduate enrollment within three years. Neumann's current graduate enrollment, as of fall 2022, stands at 473 students.
Salas reports directly to Dr. Domes and is a one-person team for now. "There will be staff eventually," she explains. "First, I want to get to know and collaborate with the executive team to address priorities, develop the NU Global team, and learn the Neumann culture and what the community wants."
She holds a BA from New York University in Journalism/Mass Communication and French Studies, an MA from Queens College in Political Science, and a PhD from Walden University in Education/Education Technology. She has taught at two- and four-year institutions, and is the author of Numbers and Sense: Ensuring Student Success One Cohort at a Time (Rowman and Littlefield). Her upcoming publication, Afterwards: Examining the Exodus in Higher Education Resignations, Vacancies, and the Arc of Opportunities in the Course of COVID, features interviews with higher education presidents and professionals about agency and change during and post-COVID.
"Advocating for online learning is an incredible privilege," she says, calling her role at Neumann "a unique opportunity that I couldn't pass up."