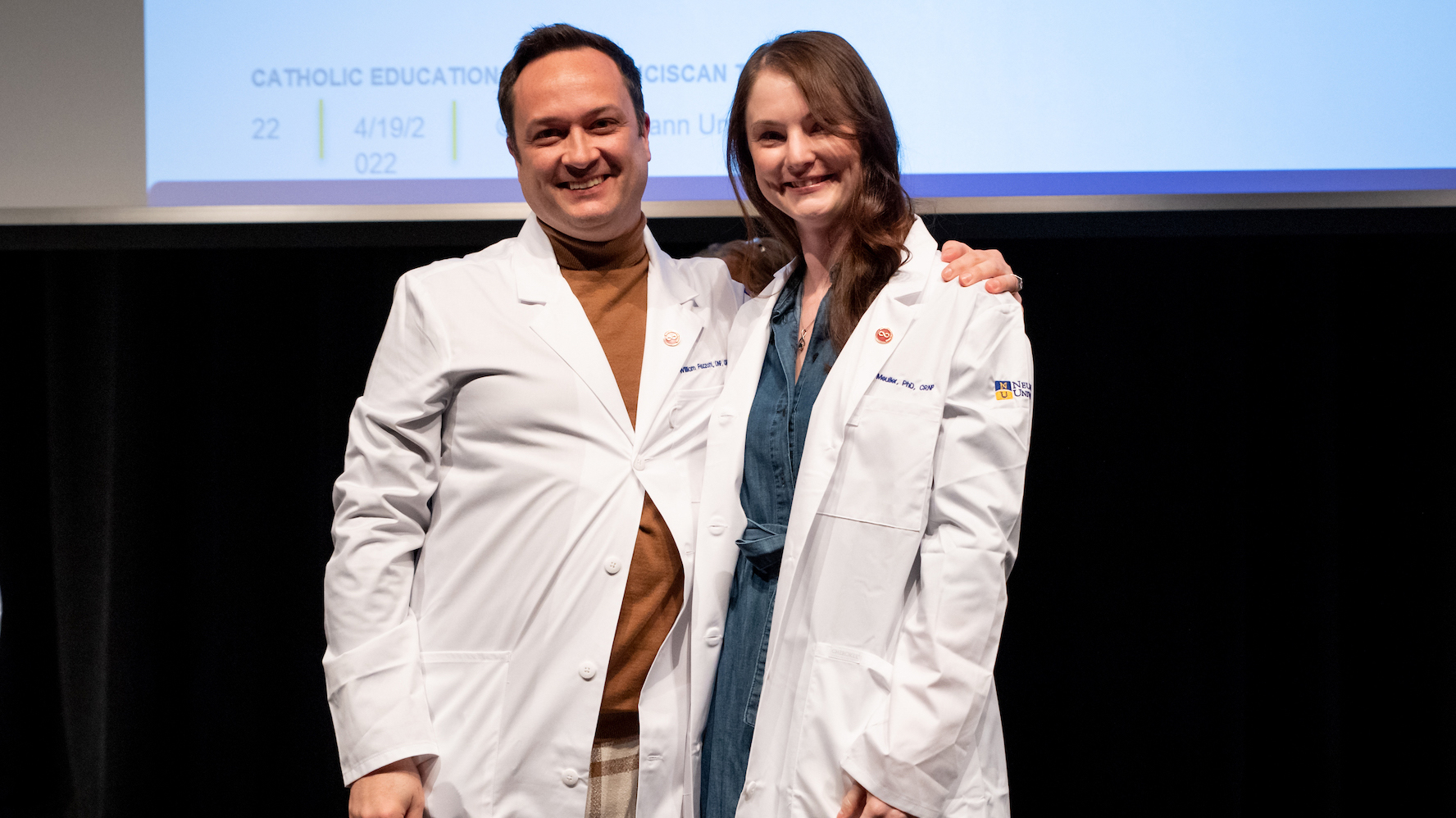 Neumann University is accepting applications for a new master's program called Adult-Gerontology Acute Care Nurse Practitioner. This program, which the Pennsylvania State Board of Nursing recently approved, is the second graduate nursing option offered in the university's Master of Science Nursing major. The first program is the Adult-Gerontology Primary Care Nurse Practitioner.
Nursing professors William Pezzotti and Judith Neubauer designed the program based on the growing need for nurse practitioners with acute care education in hospital settings. The skill set these students will acquire, however, will allow them to work in various healthcare settings.
According to Neubauer, nurse practitioners typically work in community settings, such as primary care or specialty care practices. Nurse practitioners with the acute care master's degree will also have opportunities to work with critically ill patients in hospitals.
Neumann University is one of five universities in the area offering an Adult-Gerontology Acute Care NP program.
"There are universities that have acute care NP programs, but they are primarily found in Philadelphia. We know that students like to attend programs that are closer to their homes," Neubauer explained. "We are certainly a more affordable option than what you could find in the city."
The program offers a hybrid learning format, a part-time schedule, and emphasizes holistic, patient-centered, evidence-based acute and critical care.
"I think this is great for our graduate nursing program," said Neubauer. "This is the first time in a very long time that the program has expanded. We're excited to see where this goes, and we are committed to expanding the program further to meet the needs of the working nurses who want to go back and further their education."