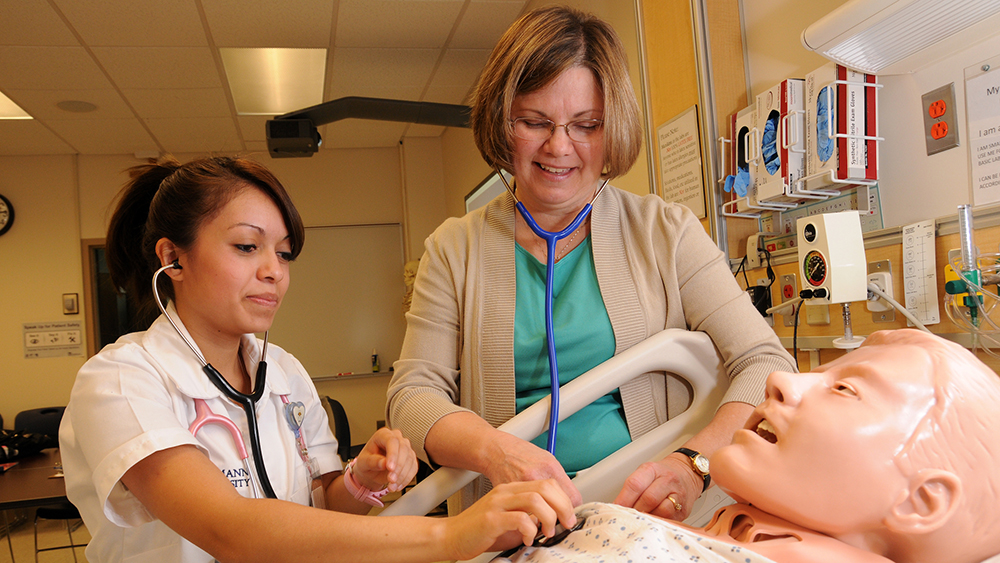 The Neumann University nursing NCLEX-RN pass rate for April 1, 2020, to March 31, 2021, was 95 percent, which is higher than Pennsylvania and national averages. This number compares to the state pass rate of 91 percent and the national pass rate of 85 percent.

The NCLEX stands for National Council Licensure Examination and it refers to standardized tests that nursing students are required to pass in order to become a registered nurse. In order to obtain a license, all graduating nursing students are required to pass the NCLEX exam.

This comprehensive exam touches on a number of nursing concepts and is only open to students who have already completed an accredited nursing program. The test results are used by the state boards of nursing to determine whether or not a nursing candidate is ready to begin practicing as an entry-level nurse.

Each May, the NCLEX exam results are published and benchmarks NU against other nursing programs in the state and the country.

According to Theresa Pietsch, associate dean of nursing, the university's high NCLEX pass rate was due to the incorporation of a new resource called the Assessment Technology Institute (ATI). The ATI resources and the retooling of the senior-level nursing courses (NUR499 and NUR405), she says, directly resulted in higher test scores.

"ATI has resources for all grades of nursing students. We have reached a partnership with ATI and will be using it across the nursing curriculum," Pietsch said.

Pietsch credits nursing professors Janet Fox-Moatz and Michelle Santana for leading the new ATI program. Professors Ann Zahner, Amy Luckowski, and Lisa Bjokelo also introduced ATI to their nursing classes.

"It was a team effort. Because of Janet's leadership and her ability to embrace this product, we saw significant changes in our test scores," Pietsch explained.

Nursing is Neumann's most popular undergraduate major and attracts 110 to 120 first-year students annually.