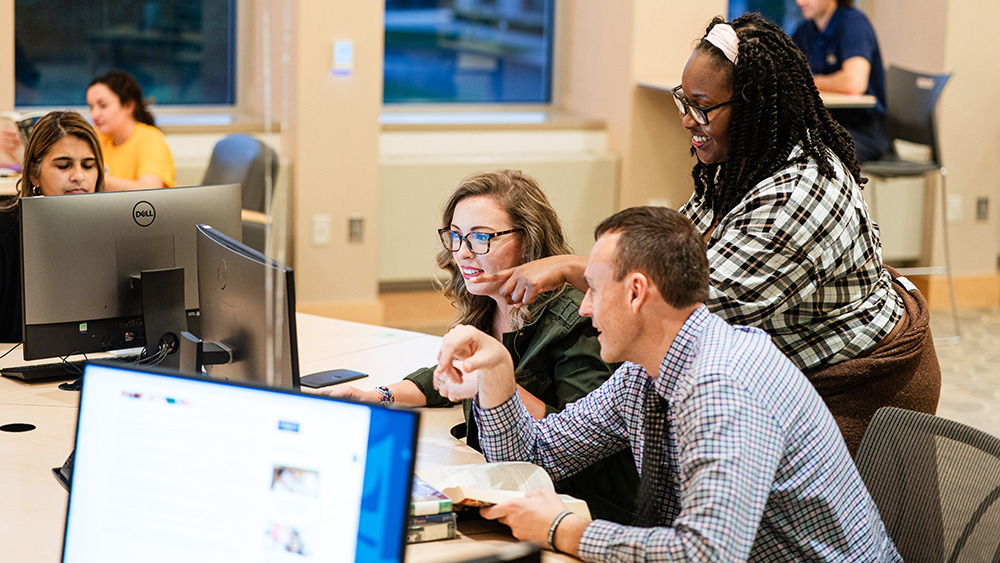 U.S. News & World Report has ranked Neumann University's online bachelor's degree among the best in the country. In rankings released on January 24, the magazine named Neumann's program as #113 nationwide and #4 in Pennsylvania.
According to the magazine, to assess online degree programs, "U.S. News chose factors that weigh how these programs are being delivered and their effectiveness at awarding affordable degrees in a reasonable amount of time."
Neumann's program was ranked favorably, even in comparison to online bachelor's degrees from larger universities and those with national profiles.
Neumann offers two online bachelor's degree programs: the BS in Business and Organizational Studies and the BS in Public Safety Administration. Both programs offer courses in an accelerated format (7.5-week classes) and provide adult students, many of whom have family and work responsibilities, flexibility in completing the degree.
Dr. Jilian Donnelly, executive director of the university's Adult and Continuing Education unit, credits the personal attention that a small college can provide for Neumann's success with adults. "Our academic advisors will review a student's work history, work-related training, military experience, and previous college work, all in an effort to transfer in as much credit as possible," she explains.
Neumann University is also a Yellow Ribbon school and helps eligible veterans fund their post-secondary education. Veterans and other adult students can transfer as many as 90 credits to the online degree programs.
According to Donnelly, because students enrolled in these programs are likely to be seeking career advancement, both online programs incorporate a problem-solving project related to the student's workplace, affiliated organization, or career interest.
U.S. News assessed adult online degree programs based on four categories:
Engagement (35%): Quality online bachelor's degree programs promote participation in courses, allowing students opportunities to readily interact with their instructors and classmates. Students stay enrolled and complete their degrees in a reasonable amount of time.
Services and Technologies (25%): Programs that incorporate diverse online learning technologies allow greater flexibility for students to take classes from a distance. Outside of classes, strong support structures provide learning assistance, career guidance and financial aid resources.
Faculty Credentials and Training (20%): Strong online programs employ instructors with academic credentials, and they have the resources to train these instructors to teach distance learners.
Expert Opinion (20%): A survey of high-ranking academic officials helps account for intangible factors affecting program quality that are not captured by statistics. Also, employers may hold in high regard degrees earned from programs that academics respect.
To learn more about Neumann University's online bachelor's degree programs, visit www.neumann.edu/online.