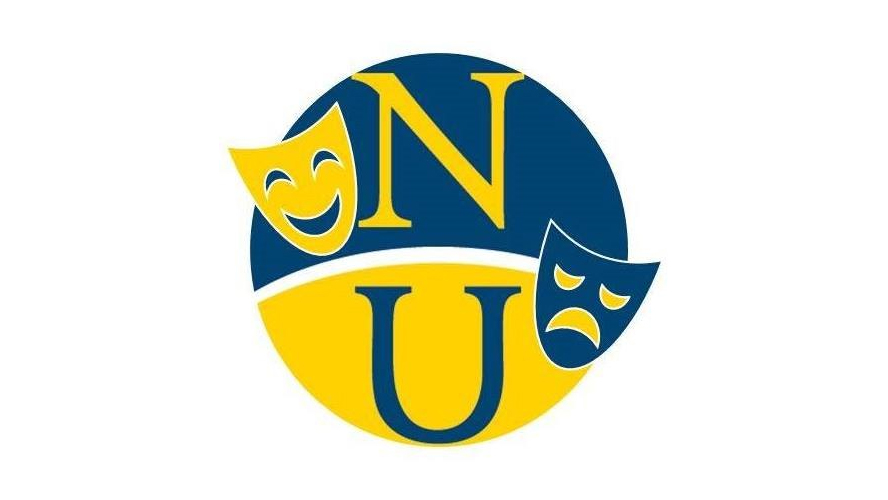 Director John Baxter and the Neumann University Players present Sherlock Holmes – The Blue Carbuncle on November 10-12 at 8:00 p.m. and 2:00 p.m. on November 13 in the Meagher Theatre. Everyone's favorite detective is at it again, trying to solve a Christmas Eve mystery.
Holmes, played by Baxter, and Watson, played by Matt Glass, are tasked with solving a mystery involving a stolen blue gem. The gem, a rare and priceless blue stone, was stolen from the Duchess of Moncor. This delightful Yuletide tale is from the original Sherlock Holmes canon.
A Sherlock Holmes play was not Baxter's first idea when he began considering options for the fall play.
"Originally, we were going to do an Agatha Christie play, but we were unable to get the rights. I've always been a big Sherlock Holmes fan, and the stories are all in the public domain, so I directly adapted my favorite Holmes story, The Blue Carbuncle, over the summer. It's 90 percent the original text, but I added stage directions and a bit here or there, but it's largely just the original story in its purest form, on the stage," Baxter explained.
Baxter is thrilled to be directing this play and starring in the production.
"I had exactly eight actors to fill the main roles as of auditions, but then my Watson had a class conflict and had to take a smaller role. The actor I had cast as Sherlock, Matt Glass, asked if he could play Watson and if I would take over Sherlock. So, I ended up having to play Sherlock Holmes, but it was upon the insistence of students," he said.
Freshman Catherine Sands is playing the part of Jane Ryder, who was supposed to be a male named James Ryder. Sands decided to make this character her own and developed a role she could immerse herself into.
"When I found out I got this role, I was shocked because I did not expect to get this big of a part because I am only a freshman. The rehearsal process so far has been a blast. There have been many laughs, inside jokes, and memories made. I've made so many new friends, and I consider the Neumann Players a second family to me because I can be myself," Sands said.
The camaraderie among the cast and crew has been a bonding experience for Jacqueline Collins, who plays the part of Breckenridge and Street Rough #2.
"I wanted to be involved in the play because I knew it would be a lot of fun. I also love working with the other Players, and we are all really great friends. I didn't even think about if I wanted to do the play or not. The answer was always going to be yes," she said.
Tickets for Sherlock Holmes – The Blue Carbuncle are $10 and $5 for seniors and students. NU students are free with ID for the November 10 performance.