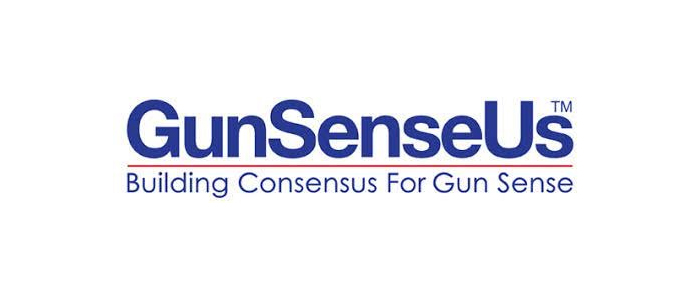 "Wringing your hands about gun violence accomplishes absolutely nothing. The only way to effect change is by changing laws and creating new laws through the legislative process."
That's the view of Fred Vodde, a board member of GunSenseUs and speaker at a March 15 panel discussion, entitled "Responding to Gun Violence: Legislative Action and Grassroots Organizations." The panel, which focused on pragmatic steps to counter the epidemic of gun violence in America, also included Elizabeth Loeper, assistant professor of Nursing, and Sr. Marijane Hresko, program manager of the Chester Community Coalition.
Vodde suggested a three-step process for individuals who want to support change in a practical way. "Familiarize yourself with gun violence prevention legislation, learn the legislative process, and take action." His recommended action is to request a meeting with a local legislator and advocate in person for a specific bill.
Loeper, who lost a son to gun violence years ago, agreed with Vodde and explained that "The beauty of grassroots organizations is strength in numbers." She is also a member of GunSenseUs, which advocates for background checks, red flag laws (protection orders), and training for gun owners.
Hresko told the audience of approximately 60 adults that Chester Community Coalition supports those experiencing the trauma of gun violence with a variety of services. The organization's mission is to heal the psychological and emotional impact of homicides and reduce trauma-related reactive violence in the City of Chester.
The event was one of several programs hosted by the Neumann Institute for Franciscan Studies (in conjunction with the Civic Engagement Committee and McNichol Gallery) to generate awareness of the gun violence issue.
In another panel discussion on February 14, three professors explored the impact of gun violence on society with a special focus on healthcare. Rina Keller, director of Social Work field experience, Marie Ranselle, assistant professor of Nursing, and Devon Ferguson, director of the Social Work program, coordinated a discussion entitled "The Impact of Gun Violence: Healthcare, Education, and Trauma."
Both discussions were held in the Student Multipurpose Hall, just a short walk away from the McNichol Gallery, where 32 works from the Souls Shot Portrait Project have been on display since February 2.
The Souls Shot Project attempts to memorialize the victims of gun violence through art. Organizers connect artists with the families of victims to create intimate portraits of the lives that have been lost to guns. The conversations with family and friends, say the artists, are critical for them so that they can learn details about each victim and capture the essence of each tragic loss.
Glenn Holmstrom, director of the McNichol Gallery, described the exhibit as a manifestation of Neumann's RISES values in visual art. "The exhibition reflects reverence and our university's commitment to social change for the greater good," he said.
On March 29 at 4 p.m., Neumann's campus ministers will offer an interfaith prayer service in the McNichol Gallery. All are welcome. The Souls Shot exhibition closes on March 30.