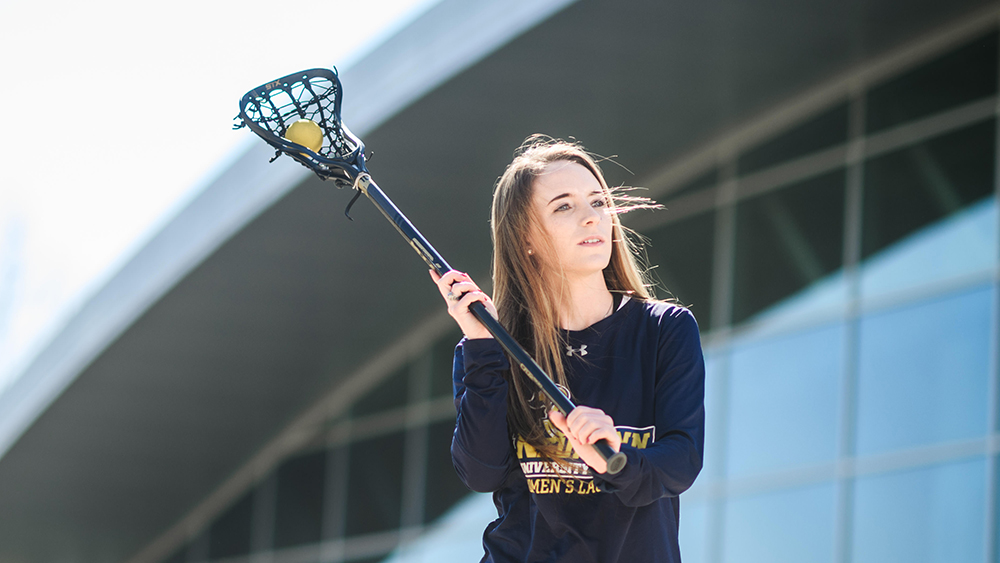 Neumann University has signed a three-year deal with United Sports Training Center in Downingtown, Pennsylvania. The agreement, signed in September 2021, includes marketing and branding opportunities along with student internships.
United Sports operates a 127,000-square-foot building on Marshallton Thorndale Road, including outdoor athletic fields encompassing the 72-acre facility. It is home to numerous youth sports teams and competitions in soccer, lacrosse, field hockey, softball, volleyball, flag football, basketball, rugby, and pickleball. The facility also holds various adult team tournaments.
According to Fran Reed, vice president for enrollment management and marketing, the student-athletes using the United Sports facility come from all over but primarily the mid-Atlantic area, our recruitment territory.
"This complex brings in thousands of student-athletes every year, not just locally but all over the United States. This facility will provide Neumann with great exposure along with an opportunity for Neumann students to intern with United Sports," Reed said.
The admission office is developing college planning seminars that will be held at United Sports. These will be geared toward parents and athletes, who are at the complex for tournaments and have downtime between competitions.
The agreement states that Neumann will have on-site branding opportunities through the facility's TV monitors, murals, and the United Sports website. Also included are email blasts to a database of 16,000 subscribers.
This agreement will significantly benefit NU students by providing three yearly internships. These three-credit internships include League Team Intern, Tournament Team Intern, and Sports Marketing Intern. The League and Tournament interns will obtain hands-on experience with scheduling, execution, management, and marketing of sports leagues and tournaments.
The Sports Marketing intern will learn the business of sports with exposure to marketing, sales, event planning, budgeting, graphics, and social media. This internship also provides opportunities for writing blogs, newsletter articles, marketing plan development, and CRM (customer relationship management) models for sales forecasting.
"The School of Business is excited about the opportunity. This agreement provides our students real world experiences in the industry," said Eric Wellington, dean of the School of Business.
This internship program will be branded and announced through the United Sports website, social media sites, and newsletters. NU will also be granted the opportunity to host informational sessions for students interested in interning twice a year.