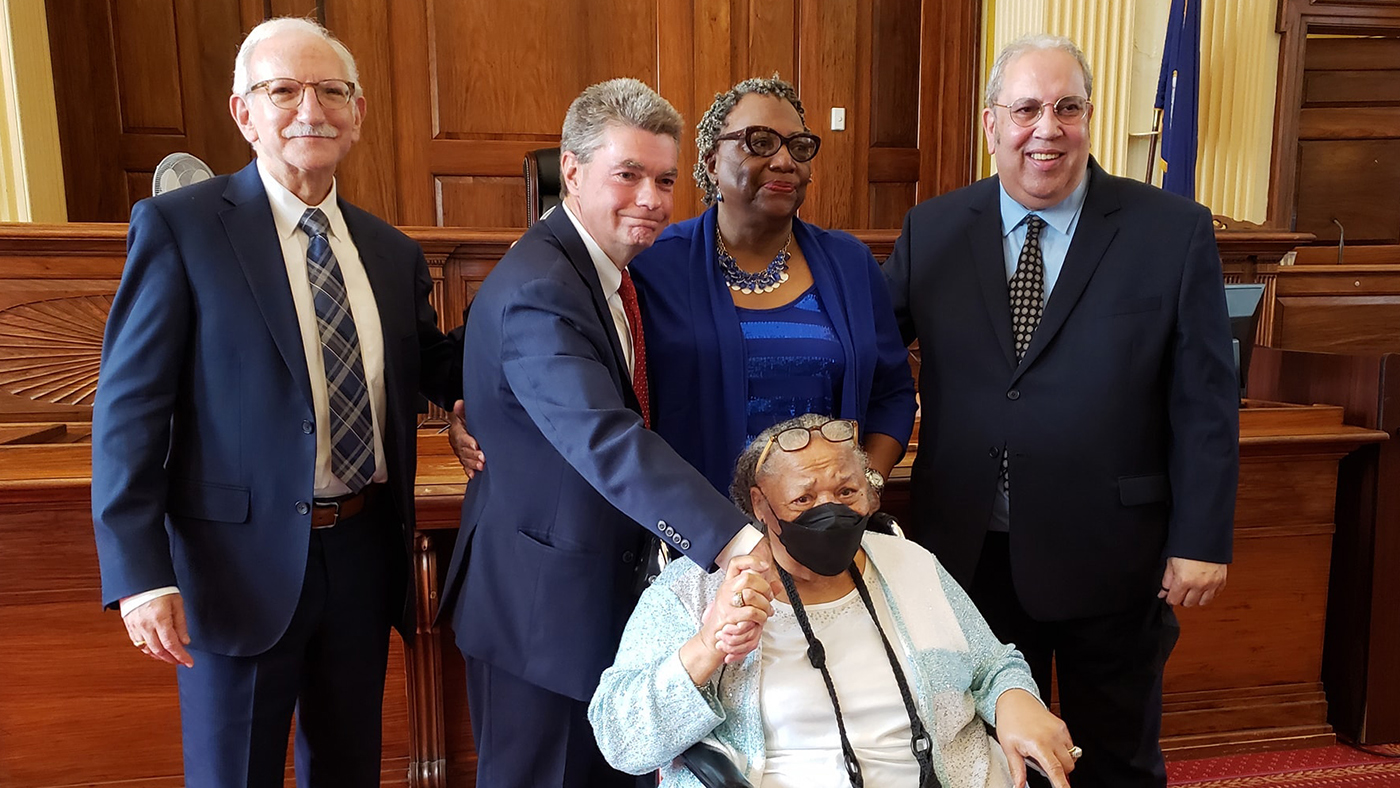 June 13, 2022, was a pivotal day for Dr. Sam Lemon. He sat in a Delaware County courtroom awaiting the verdict of a trial that had haunted him for the past 30 years. At the end of the day, Lemon's push to overturn the wrongful conviction and death sentence of a young Black boy who was executed in 1931 would be successful.
In 2017, Lemon published The Case That Shocked The Country: The Unquiet Deaths of Vida Robare and Alexander McClay Williams – the youngest person in Pennsylvania to die in the electric chair – for a crime he did not commit. This book was his 30-year quest for justice for 16-year-old Alexander, who became the youngest person to die in the Pennsylvania electric chair on June 8, 1931.
Vida Robare, a 33-year-old house matron at The Glen Mills Schools, was stabbed 47 times with an ice pick. Alexander, a student at the school, was doing chores, unsupervised at the time of the murder. He was arrested a few days after the murder, and it had been believed that he was coerced into confessing. Records showed that Alexander did not have an attorney or his parents with him when he confessed to the murder.
According to Lemon's research, the evidence did not point to Alexander. Robare had a jealous and violent husband who was never questioned. She had been granted a divorce from him on the grounds of "extreme cruelty." There was a bloody handprint discovered on Robare's house wall, but it was reported that Alexander never had a speck of blood on him the day of the murder.
Lemon's ties to this story run deep and he was stalwart in his belief of Alexander's innocence. He felt as though justice for Alexander was his mission, or a calling of sorts.
"I always felt that this was a test that God gave me. I never felt that I had a choice or that I could really say no. I'm eternally grateful that I did, but it was a very heavy burden for me to carry for 30 years," Lemon said of the case. "Sometimes that image of Alexander sitting in the electric chair would just pop in my head and upset me so much. Maybe it was his way of saying, 'Don't give up on me.'"
Lemon's grandmother was the daughter of William Henry Ridley, the court-appointed Black attorney who represented Alexander. He first learned of the case from her when he was a boy, and it never left his mind.
On the day of the trial, Lemon, along with attorney Rob Keller and Delaware County District Attorney Jack Stollsteimer, walked into a pack courtroom presided by Judge Kevin Kelly. Alexander's 92-year-old younger sister Susie Williams Carter was also in the courtroom.
After hearing testimony from Lemon, Williams Carter, and the niece of Robare, Judge Kelly read his opinion, which was to grant a new trial based on the evidence presented. Stollsteimer then presented a petition to the judge which dropped all charges against Alexander and the judge signed off on the case. The courtroom erupted in applause.
"It was a pretty amazing day. For several days, or maybe even a couple of weeks, I really tried not to think about it because it was making me too nervous," Lemon explained. "It was like an alignment of the stars. It's the only way it could have happened. This was almost a one-in-a-million shot and it would never happen if we hadn't fought for it."