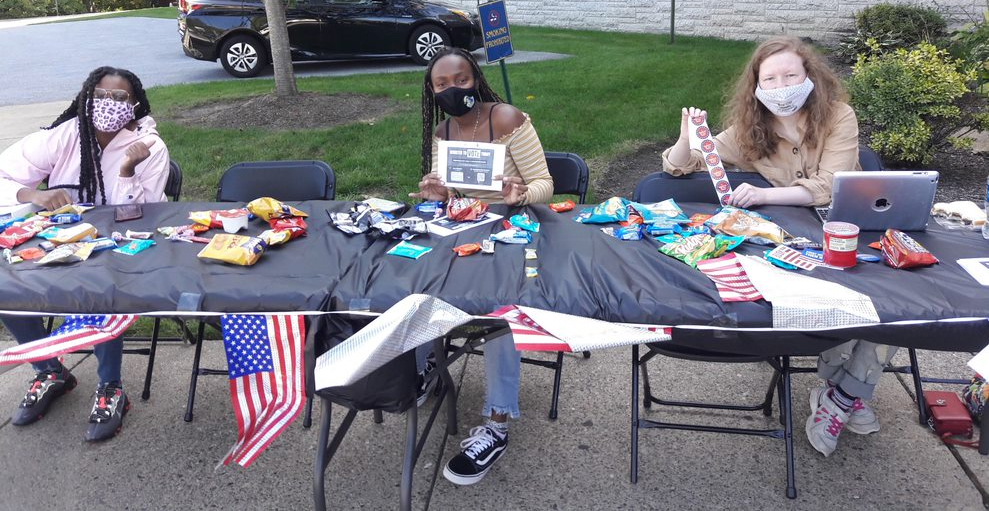 Neumann University is providing three campus shuttle buses to give students who registered to vote locally all-day transportation to Aston Township polling places on Election Day, November 3, from 7:00 a.m. to 8:00 p.m.
The buses will leave from Morgan Circle and will continuously take students to and from the polls. Because of social distancing guidelines, only three passengers will be permitted on any shuttle at one time. Driving will be handled by Campus Safety desk assistants and Sunstates Security Services personnel.
Students who are first-time voters must show some form of identification at the polls, such as a valid voter registration form, driver's license or student ID. Those who registered to vote in their hometowns must make their own arrangements to travel home and cast their votes. Neumann's shuttles will provide rides only to Aston precincts.
The idea for free transportation is the brainchild of Kaitlyn Tracey, a senior social work major, who was named a Democracy Fellow by the Campus Vote Project, an organization that works with universities and election officials to reduce barriers to student voting. Tracey worked with Lee Strofe, assistant director of campus safety, and Bridget Haines-Frank, dean of students, to arrange the rides.
"Students should have every opportunity to vote," says Tracey. "Many resident students don't have cars, and I'm grateful that Neumann is providing transportation."
Tracey has also coordinated post-debate discussions for students, staffed voter registration tables at various locations on campus, posted information about voting on social media platforms, and hosted an Instagram Live Q&A session about voting.
The accurate information regarding polling locations for resident students appears on their voter registration cards. The shuttles will offer free rides to several polling places because resident students are assigned to a variety of wards in Aston:
Aston 3rd Ward - Aston Elementary School, 900 Tryens Road
Aston 2nd Ward - the former Aston-Beechwood Fire Department, 4072 Mount Road
Aston 1st Ward - Aston Township Community Center, 257 Concord Road
The cost of providing transportation is being covered by Campus Safety.