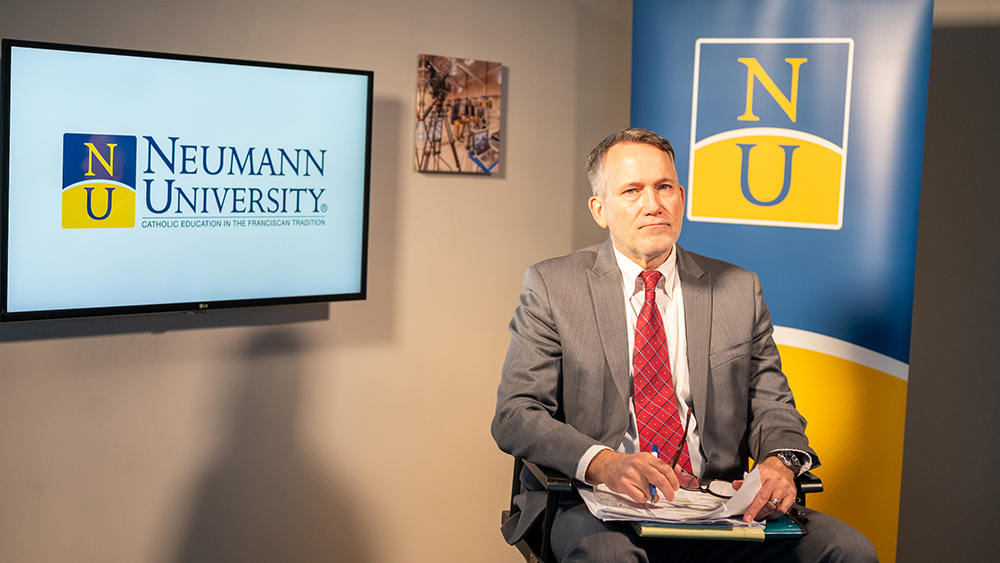 With the outcome of Pennsylvania's Mehmet Oz-John Fetterman race widely seen as critical in determining control of the U.S. Senate, regional media have sought feedback from Dr. Robert McMonagle's students and expert analysis of the contest from the professor.
WHYY, the local affiliate of National Public Radio, visited campus on October 25 to cover Pizza and Politics, the event that McMonagle's state and local government classes have organized for years. This fall, the event was held on the night of the only Oz-Fetterman debate.
The radio station's story about the debate watch party includes several student comments that indicate a wide range of political views.
· Joe Putter, a fiscal conservative, said his top campaign issue is the economy. "I'm not even sure either candidate will deliver on that," he said. "I feel like they'll both raise taxes. They'll both do the exact same thing."
· Peyton McPeak wondered about the lack of attention given to climate change. "They barely mentioned the climate crisis that we're in," he said. "The only thing they did mention was fracking, and that doesn't encompass everything with climate change."
· Lelah Tehmeh was disappointed with both candidates. "They didn't fully engage us in the conversation. They didn't make us feel like we had a say in this. That's the issue," she said.
· Brandon Wiggins offered practical advice for students who are politically active on social media. "Videos don't have results, voting has results," he said. "You can say anything on Instagram, Tweet anything you want, but that's not going to help. You need to actually go and vote."
McMonagle also appeared on PHL-17 in a taped interview with Jennifer Lewis-Hall, host and producer of the station's public affairs program, In Focus. The show aired on October 29 and 30.
In the television segment, the political science professor offered his views on the Fetterman-Oz race for U.S. Senate ("Polls have tightened since Oz began attacking Fetterman for being weak on crime"), the governor's race between Josh Shapiro and Doug Mastriano ("Mastriano has been outspent by $40 million"), the student mood at Neumann ("Voter enthusiasm is high"), and whether the debate might sway opinions ("Not among young voters").
PHL-17 has already booked McMonagle to be a guest on its morning news shows on November 8, election day, and November 9 for analysis of the results.
McMonagle is a member of Neumann's Civic Engagement Committee and has been a vocal proponent of voter registration campaigns on campus. He has taught at Neumann for 20 years.
In addition to his work in academia, McMonagle is a former deputy legislative director for a member of Congress and the author of Caribou and Conoco: Rethinking Environmental Politics in Alaska's ANWR and Beyond.