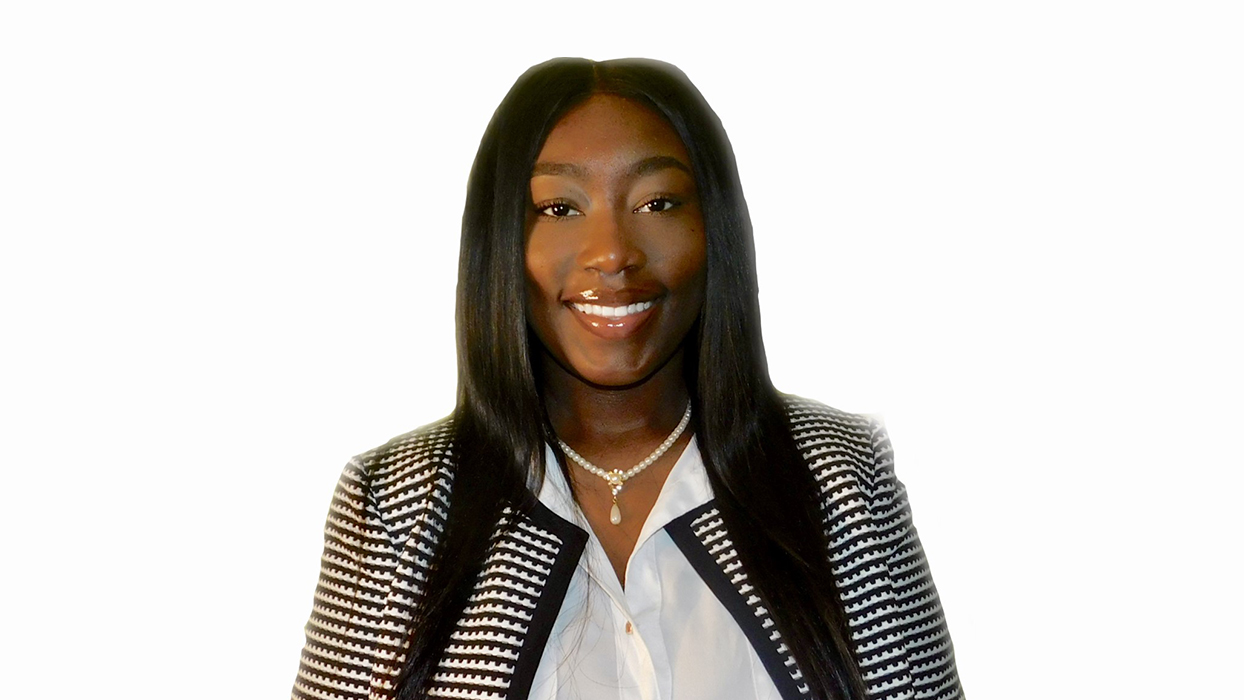 Political Science major Marlene Konadu-Adjei will spend the entire spring semester in Washington, D.C., as an intern for the Congressional Black Caucus Foundation (CBCF). She is one of only 26 students in the country who was accepted for this competitive internship.
A senior, Konadu-Adjei will learn about policymaking and the legislative process during her time with the foundation. Typical duties include making constituent calls, attending hearings, drafting a bill, writing memos and op-eds, and creating social media posts.
She will be assigned to a member of Congress but doesn't yet know which one. "I'm originally from the Bronx, but I live in Middletown, so I'm hoping they might pair me with someone from New York or Delaware," she explained.
Konadu-Adjei believes that the experience will help her achieve her career goal.
"I want to be an immigration lawyer at some point in my life, but I also want to get into policy making and government as well. I know that, as a lawyer, you really need to understand the ins and outs of legislation and the policy process."
The internship, which includes housing and a stipend, demands each student's full-time focus.
"It requires you not to be enrolled in any classes because of how busy and jam-packed our schedules are. Dean (Al) Mueller and the registrar, Joel Natale, enrolled me in a 15-credit internship course, so that I would be able to graduate on time and still be able to do the internship."
Konadu-Adjei discovered the internship through her own research on Google, social media sites, and Handshake. To qualify, she was required to apply, submit two letters of recommendation, a writing sample, a video statement, and impress CBCF staff during an interview.
The CBCF was founded in 1976 as a nonprofit, nonpartisan public policy research and educational institute. According to the CBCF website, its mission is "to advance the global Black community by developing leaders, informing policy, and educating the public."
The foundation describes its internship programs as experiences that "prepare college students and young professionals to become principled leaders, skilled policy analysts, and informed advocates by exposing them to the processes that develop national policies and implement them – from Capitol Hill to federal field offices."