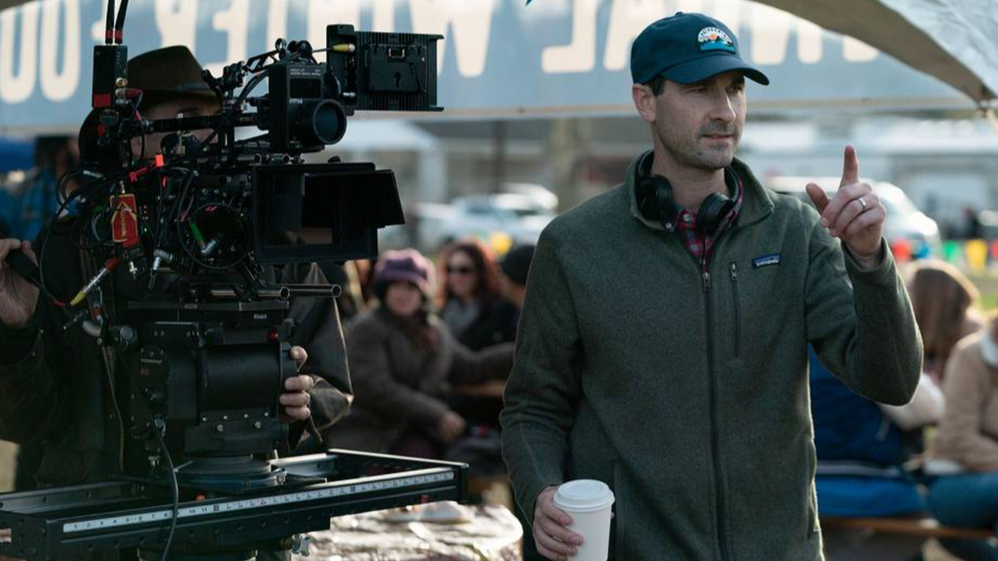 It's true! Neumann University has a connection to the HBO smash series Mare of Easttown, the one that has been on everyone's binge list since last spring. That connection just happens to be the writer and executive producer of the series, Brad Ingelsby.
Back in the early 2000s, Ingelsby, who is the nephew of Ed Hastings, former director of the Center for Sport, Spirituality, and Character Development, took one of his uncle's classes and later became an adjunct professor teaching public speaking and writing courses at Neumann.
"I taught two or three courses and it was a lovely experience being on Neumann's campus," Ingelsby said.
Ingelsby could be credited with putting Delaware County on the map, and some would say the same for Wawa! Having grown up in Berwyn, Pennsylvania, he spent a great deal of time visiting his grandmother in the neighboring county affectionately called Delco.
For those not familiar with the premise of Mare of Easttown, the seven-episode series stars Kate Winslet as Mare Sheehan, a local basketball hero turned detective living in a small town called Easttown. As Mare struggles to crack a tough missing-person case, she must deal with a personal life that's decaying all around her.
The series just raked in 16 Emmy nominations including best series, best writing, best directing, and best lead actress (Kate Winslet). Other nominations were given in technical categories (wardrobe, makeup, hairstyling, and production design) acknowledging the series' authentic Delco vibe.
A majority of the series was filmed at various locations throughout Delaware and Chester counties. Production took place at Sun Center Studios in Aston, a town where Ingelsby's wife grew up and his in-laws still live.
"I've never been able to shoot something at home. When we pitched it to HBO, they were all in. It wasn't a hard sell. They saw the value in shooting it where it was set," he explained. "If you're shooting a story about Delco up in Canada, it's not the same."
Ingelsby is one of five children whose father, Tom, was a member of the 1970-71 Villanova basketball team that went to the NCAA finals. The Wildcats lost a close game to John Wooden's UCLA squad, 68-62. Coincidently, Hastings was also a member of that remarkable team. Ingelsby's brother Martin is the head basketball coach at the University of Delaware. While basketball was a major part of his family's fiber, Ingelsby was more interested in movies and film.
After he graduated from Archbishop Carroll High School and Villanova University, Ingelsby moved to Los Angeles and studied at the American Film Institute.
Mare of Easttown was not Ingelsby's first foray into scriptwriting and producing. He also wrote Out of the Furnace, featuring Christian Bale and Woody Harrelson; Run All Night with Liam Neeson and Ed Harris; The Way Back starring Ben Affleck; and Our Friend with Jason Segal, Dakota Johnson, and Casey Affleck.
After 12 years living in California, Ingelsby is moving his wife, Lindsey, and their three children, Lily, Luke, and Henry, back to the area. They are building a home in Berwyn, where most of his family still lives.
As for plans for a sequel, Ingelsby said he is open to the idea if he can create another compelling storyline for his lead character. "I'd love to do it, but I just don't know what the story would be." Fans of the series would certainly hope that he finds a storyline and brings Mare and her Delco world back for another season.