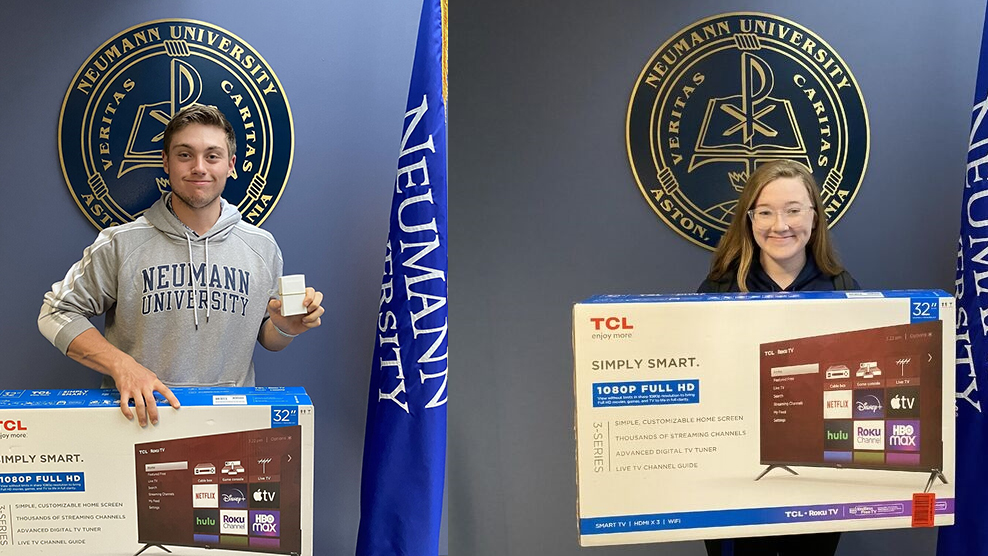 Nothing quite compares to real-world experience when it comes to job training, and that is precisely what the students in Dr. Julie Lanzillo's Sport Management sales class received this semester.
The sales class, which debuted seven years ago, pairs students with professional sports teams and the university's annual golf outing to emulate front-office ticket sales and sponsorship opportunities. According to Lanzillo, the majority of jobs in the sport industry are specifically in the sales space or include a component of sales in the position, hence the premise of the class.
"When we were thinking about how to make our students marketable and employable, this was a no-brainer," Lanzillo said of the class. "The first year, I went to my friends at the (Philadelphia) Union and asked if they would be interested in partnering with us, and they said yes."
This partnership was going strong for a few years until 2020, when the pandemic hit. The Union was uncertain about the ability to bring fans back to the stadium with COVID restrictions, which translated into the students being unable to sell tickets.
Lanzillo credits Fran Walmsley, director of major gifts and planned giving, for stepping in and allowing the students to continue honing their sales skills. He reached out to Lanzillo about the university's golf outing that he was planning for the spring of 2021, telling her there may be an opportunity to get her students involved in the fundraising – aka sales.
Walmsley and Lanzillo created opportunities for the students to sell sponsorships and request donations for the silent auction and raffles during the golf outing. Their goal was to create an environment that mimicked the sales department of a professional sports team.
Prior to coming to Neumann University, Walmsley worked for several years in the Philadelphia Flyers' sales office. At the start of each sales class, he brings his vast knowledge of sport sales to Lanzillo's students. And the results have been significant.
"The first year, the class did only our golf outing, and we ended up selling out with 128 golfers. The class brought in $6,000 in hole sponsorships and a number of items for the raffles and silent auction, close to $9,000 total," Walmsley said.
The class is structured very similarly to an actual professional sport team sales office, complete with a leaderboard and incentives for accruing the highest sales.
"We do a lot of sales training in the class, so there's no textbook and no tests. We create a front office environment, and we do trainings or have speakers come or work on sales initiatives," Lanzillo explained.
This year, two students stood out as top sellers. Megan Borie and Jack Valentine finished in first and second place, respectively. They were recognized for their hard work by winning smart TVs. Borie and Valentine are transfer students who came to NU for the Sport Management major.
Borie, who channeled her inner Girl Scout, learned how to step out of her comfort zone and make a sales ask. She did well, collecting one hole sponsorship and eight donations.
"I want to go into sport event planning, and I know I will have to talk to people in this role. I learned how to reach out to people," she said.
Valentine's dream job is to work for a major league baseball team, and he is a member of the Neumann University baseball team. He never gave much thought to sales, but because of this class, he realized he had skills.
"I wouldn't say it came easy to me, there were a lot more nos than yeses, but I was able to get past that, and it was good. I realized that getting into sales is a good way to get your foot in the door of a sports team," he said.
This semester, in addition to selling for the university golf outing, the students also sold for the Union and The Lehigh Valley Phantoms, a new partner that Lanzillo brought in this year. The students stepped right up and started selling for all three organizations.
"A lot of what we do in this class is built around strengthening their confidence, getting them used to dealing with rejection because sales is nothing but rejection. Students are always going to have to sell themselves, whether it's for an internship or a job," Lanzillo said.