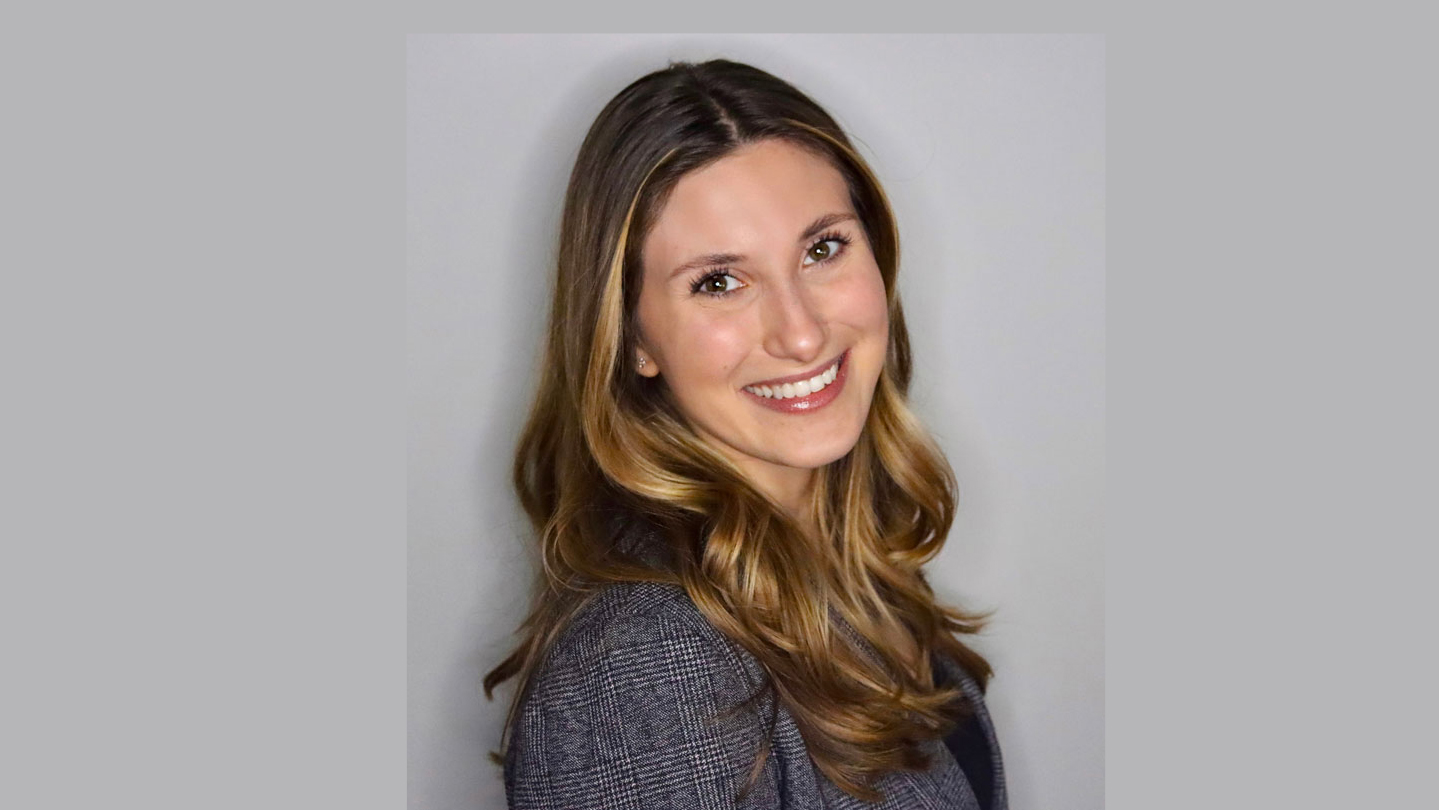 Vanessa Lista didn't have to look far to find inspiration. Her brother Billy, a special-needs youngster with autism, provided it every day as they grew up together in Schwenksville, Pennsylvania.
For the last three years, Vanessa, 24, has been Billy's full-time caregiver. He had been in a day care program, but the facility shut down with the arrival of COVID in 2020, so Vanessa stepped in to care for her sibling, who is now 27.
During the last year, she has been juggling those duties with the rigorous academics of Neumann's weekend DPT program.
Billy was her motivation to pursue physical therapy. "Growing up, he had occupational therapy and speech therapy instruction, but the facility he attended had PT sessions, too. I was fascinated, watched closely, and eventually they let me help. I fell in love with it at a young age and shadowed professionals in the field during high school. It just felt right for me."
She enrolled at Widener University as a psychology and pre-PT major but transferred to West Chester University when Billy needed more continual attention. She graduated from WCU with a major in kinesiology and a minor in psychology.
While she was an undergraduate at Widener, Vanessa began working as an Applied Behavioral Analysis therapist, going to people's homes after school or in the summer to work with special-needs youngsters. setting goals for safe behaviors and teaching social skills.
She is constantly impressed by the way interaction with Billy affects those around him. "Once they understand his condition, they begin to defend and advocate for him. It's amazing to see how being introduced to a world like that influences the way you act."
Insights like this one informed the essay that she submitted to a contest sponsored by the American Council of Academic Physical Therapy. The organization asked students to address "perspectives and/or key strategies that could shape our profession to be more inclusive of individuals with disabilities."
In her essay, she wrote: "As a caregiver for someone with special needs, I have learned the importance of treating all patients without bias due to a disability, visible or not, and with compassion.
"Ultimately, it is important to use our education as physical therapists to promote function, reduce pain, and improve quality of life through empowering patients with disabilities to do the things they love, all while feeling heard and respected."
Among 41 submissions, Vanessa's essay was selected as one of the three best in the country and will be published in the Journal of Humanities in Rehabilitation in the fall.