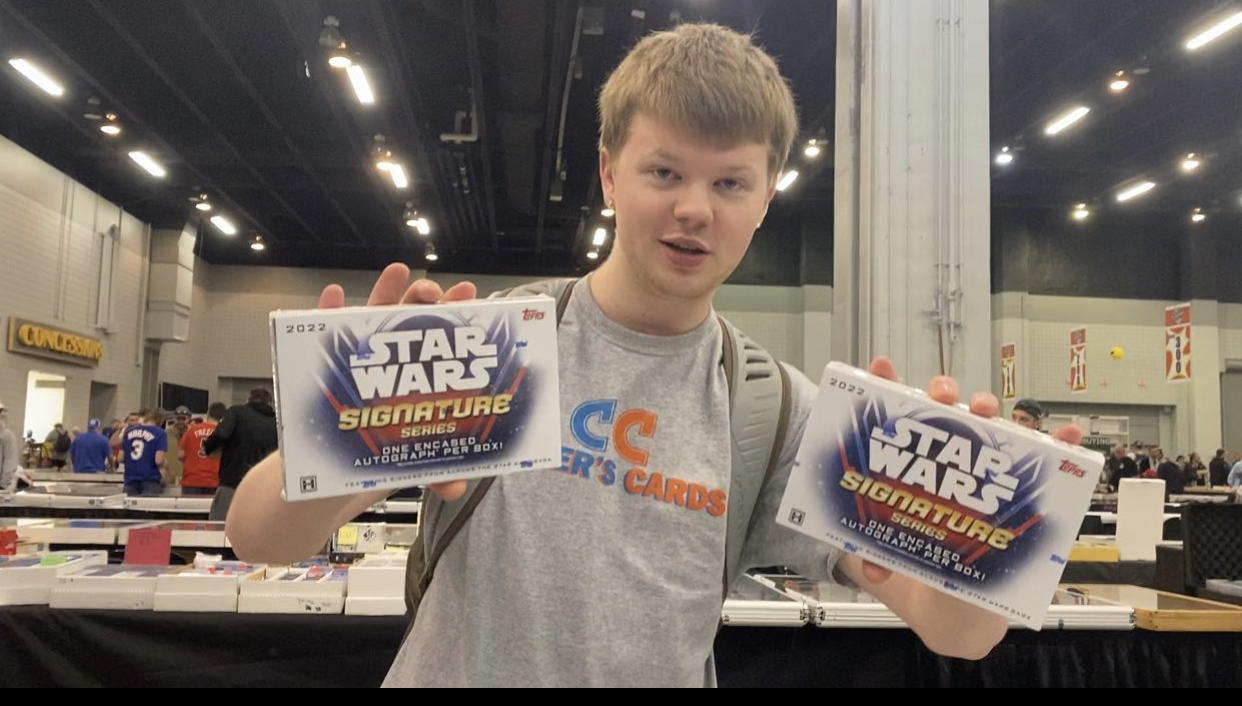 When senior Matt Porreca was in eighth grade, he asked his parents to loan him $2,000 to buy sports trading cards. This seed money allowed Porreca to start a business that now finances his college education. And that loan from his parents, it was paid back in just one month.
Today Porreca travels around the county selling and buying sports trading cards. Having played basketball growing up, basketball cards have become his specialty. His prized card is one that former Sixers Allen Iverson signed, and it is the only one like it in the world.
"Iverson is my favorite player. I have a lot of his cards, signed pictures, and other things," Porreca said.
Porreca sells most of his cards through his Instagram account, but he also has a website and attends trade shows on the weekends throughout the country. The pandemic had shut these in-person shows down; however, with COVID restrictions easing, the shows are back. Porreca recently returned from a show in Atlanta, Georgia. In the next two months, he will be heading to Dallas and Las Vegas for more shows. This summer, he will attend an international show in Atlantic City.
"I don't view this as a job because I love it so much. I enjoy knowing the market, finding values, and helping other people learn about it," he explained.
According to industry analyst Zach Frydenlund, the sports card industry has exploded in the past decade primarily due to social media. "Social media is such a major game-changer for the card industry. Being able to claim a pack or a box from anywhere in the world really opens things up for consumers and business owners alike. If you hit big, you could suddenly be sitting on a six-figure investment."
To validate Frydenlund's assessment of the trading card market, in 2021 a Michael Jordan card sold for $2.7 million, and a Tom Brady rookie card sold for $2.25 million.
There is a growing group of Neumann University students who are involved in the sports trading card business. Porreca estimates about ten to 15 other students are buying and selling cards. There is talk of starting a sports trading card club on campus.
Porreca's parents are fascinated with his business and how profitable it has become for their son.
"I pay my rent, food, and everything with cards. I don't ask my parents for a penny," he said.
Porreca is hoping the connections he is making through the sports trading card industry will turn into a full-time job in the industry.