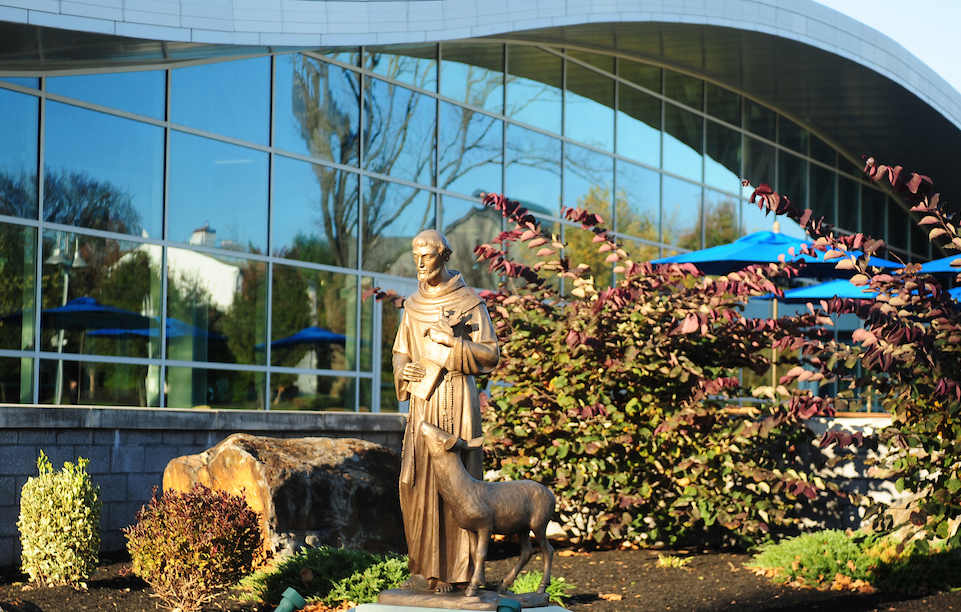 A minor in Sustainability is now part of the university curriculum, thanks to the efforts of Jim Kain, Etsuko Hoshino-Browne, and Rina Keller. The three professors collaborated to create a proposal that was approved by the Curriculum Committee.
The minor certainly fits the university's core values. In 2022, Neumann committed to develop and implement Pope Francis' Laudato Si' Action Plan, which aligns with Neumann's values of Reverence for all creation and Stewardship of resources. Laudato Si' is also in concert with the commitment of the Sisters of St. Francis of Philadelphia to foster ecological awareness.
"We expect that the proposed minor will increase the campus community's awareness and understanding of sustainability and environmental issues both at the institutional and personal levels," said Kain. "Offering and promoting a minor in Sustainability enhances and emphasizes our commitment to environmental awareness."
According to the professors' proposal, "The Studies in Sustainability Minor Program is intended for students to deepen and broaden their understanding of what sustainability is and why it is important. Students will acquire knowledge of how sustainability issues encompass various factors such as nature and environment, psychological and physical well-being, politics, and economy."
The professors argue that the minor will help students develop skills to think critically about sustainability and ecology and to consider related moral dilemmas and social problems. Courses in environmental science, philosophy, literature, communication, political science, psychology, social work, and theology are included in the minor.
Kain points out that the wide range of disciplines makes Neumann's minor different than other university sustainability programs which focus heavily on science courses.
The curriculum proposal noted that "After students complete this minor program, they will understand the interdisciplinary nature of sustainability issues and how to address or solve environmental and ecological challenges."
The minor requires 19 credits, including either Introduction to Environmental Science (ENV 105 and the related lab) or Ecology (BIO 233 and the related lab) and 15 elective credits from an approved Sustainability list.
With emerging job opportunities in a variety of industries, students who complete the minor will be better prepared to apply what they have learned about sustainability in a wide range of careers.