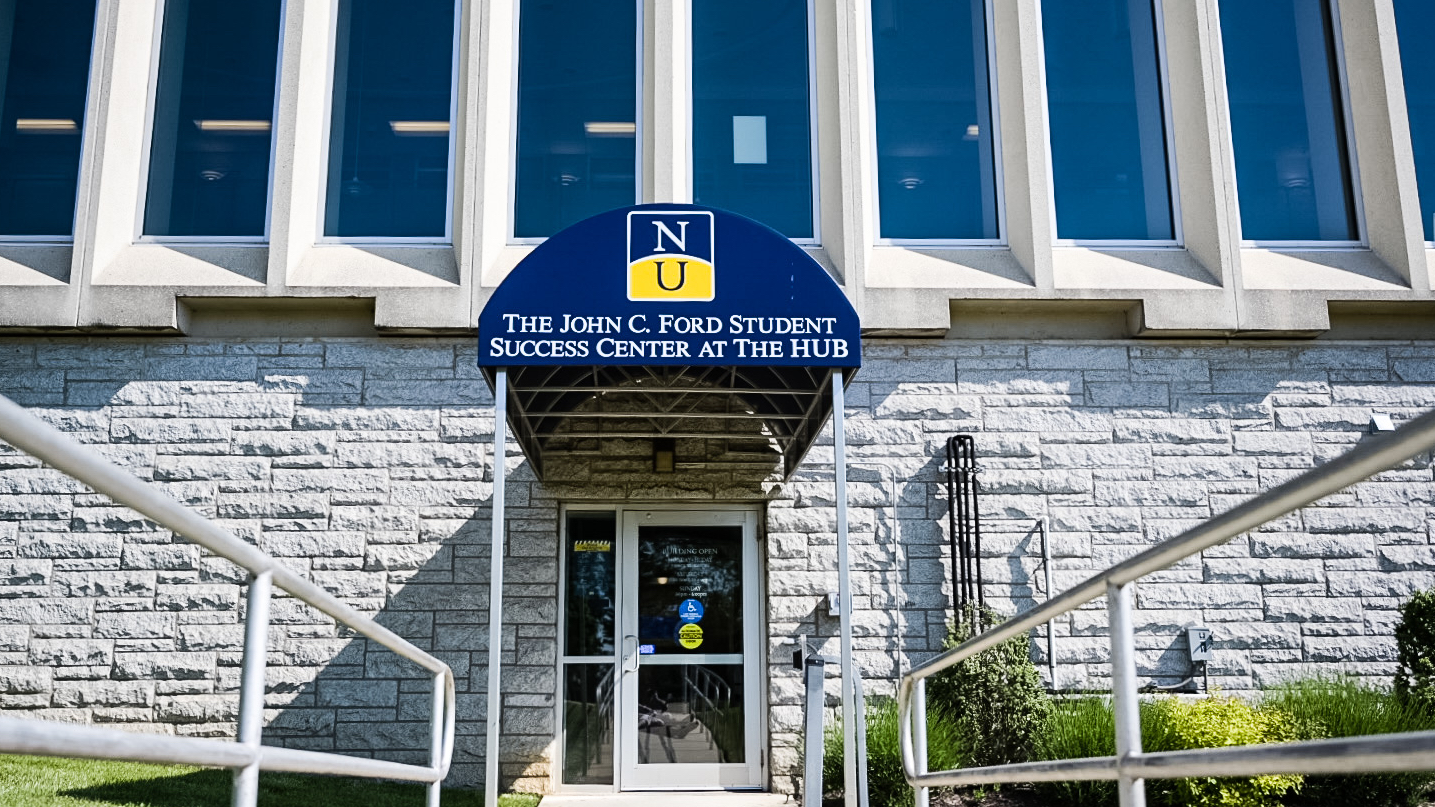 Neumann University's Academic Resource Center (ARC) has a new name that honors a man who has generously donated to student success throughout the years. The John C. Ford Student Success Center pays homage to Ford, a Neumann University Board of Trustee member for more than 25 years.
Ford has a long history with Neumann University and its Franciscan values. He was born in a Franciscan hospital and taught by the Sisters of St. Francis while in elementary school.
Carrie Snyder, vice president of university advancement, praised Ford for his years of support toward NU and specifically the students who utilize the Student Success Center. There are plans to bless and dedicate the center to Ford this fall.
"In honor of everything he has done for Neumann, the decision was made to rename it," Snyder said of the Academic Resource Center. "It was a way to honor his leadership and vision."
According to Mike Mullen, dean of academic support services, the HUB, which was dedicated in 2019, had expanded to include numerous student support services, including Academic Coaching, the Academic Advising Center, the Writing Center, the Office of Disability Services, SSS/TRIO Program, and the Career and Personal Development Office.
"When the ARC started, it was just tutoring and now we have all of these components of student supports in one place," Mullen explained. "John has been such a supporter for academic support, especially for students at higher risk. This is a wonderful recognition of his support."
Neumann University alumnus Rob Fisher '10, senior director of development at the University of Delaware, relied heavily on the support he received from the ARC. The tools he developed through programs at the center helped him at NU and also at Drexel University, where he completed his master's degree in Higher Education.
"The ARC was the reason I went to Neumann and I benefitted greatly. I made the dean's list and really excelled. All of that wouldn't have been possible without the center," Fisher said.
Fisher was able to meet Ford at a recent meeting of the Neumann University Advancement and Visibility Committee, a volunteer committee that both men serve on.
"It was really neat to meet the person who funded the place I got so much from," he said.
The first newsletter of the John C. Ford Student Success Center was recently published and includes highlights of the programs offered to students. Lewis Johnson, coordinator of academic services, is the editor of the newsletter.