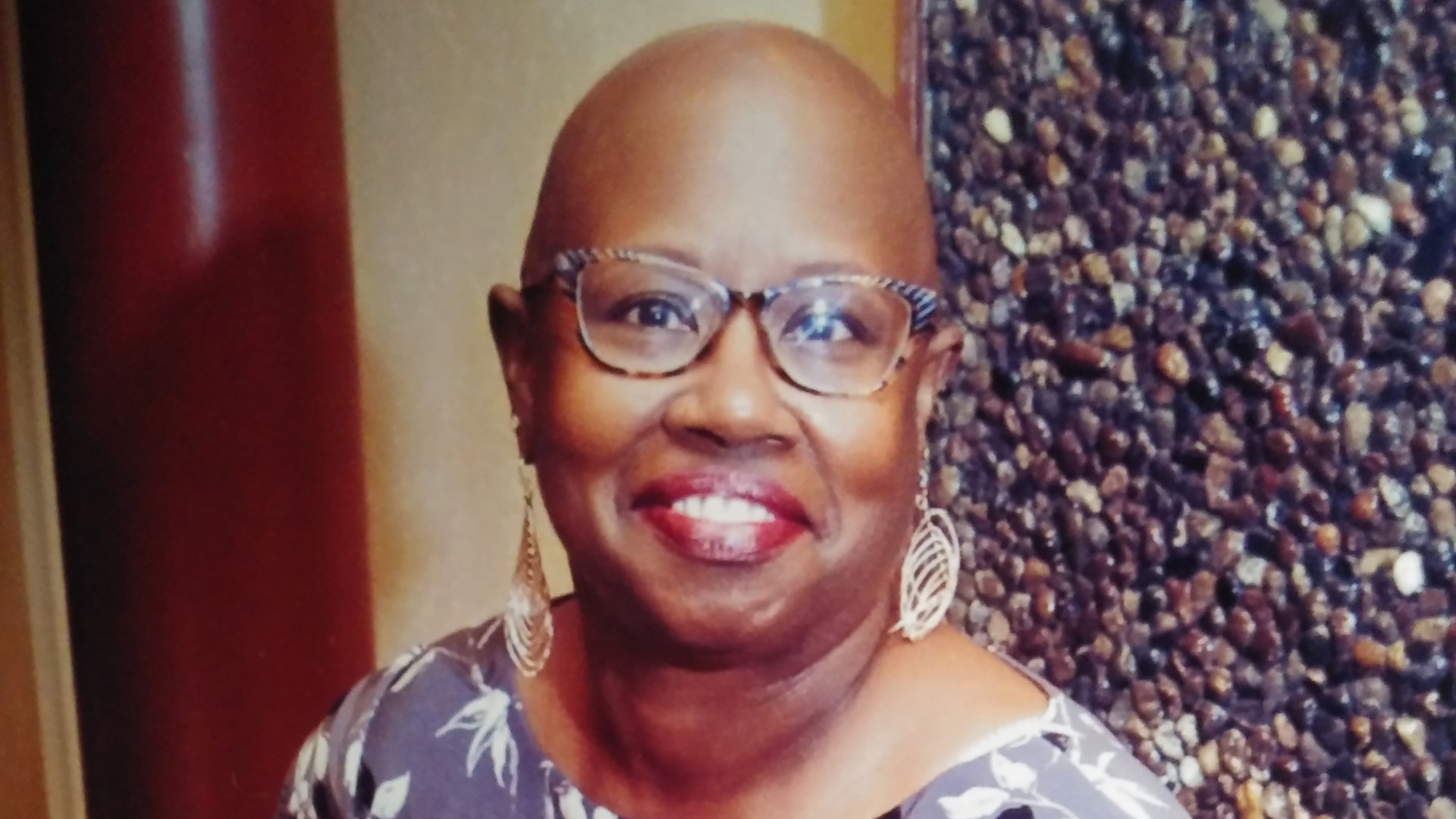 Patricia Demiranda '14 came to Neumann University on a mission with a specific goal deeply planted in her mind. In 2004, Demiranda lost her 20-year-old son, Will Trippley, to gun violence in the City of Chester. Out of this horrific tragedy, Demiranda found a way to honor her beloved son and help other children in and around Chester.
Will Trippley was an outstanding soccer player who earned scholarships to The Shipley School in Bryn Mawr, Pennsylvania, and Elizabethtown College. His love for the sport and the talent he possessed did not protect him from the violent streets of his hometown. On Easter Sunday, 2004, Trippley was caught in the crossfire of a gun battle in Chester and was killed.
Demiranda's life was shattered and so was the life of her daughter Jovonne. Being so engrossed in her own grief, Demiranda never fully recognized the grief that her daughter was dealing with and the toll it was taking on her.
Thanks to the guidance of a dear friend, Demiranda was able to help her daughter deal with the loss of her brother. Through this process, Demiranda realized that there was a need to help children process grief. She reached out to others hoping to get a program/camp established for these children.
"God gave me a vision to create a camp for children. I wanted to create a place where children could come and deal with their grief. I tried to give it to two different people, but they didn't pursue it," Demiranda said.
Demiranda decided to take matters in her own hands. She enrolled in Neumann University's Organizational and Strategic Leadership master's program to learn the skills and acquire the tools she needed to start this program on her own.
"I saw an ad in the newspaper for Neumann and I thought that's where I'm supposed to go. The strategic leadership program was just what I was looking for with the creation of this camp" Demiranda recalled. "It was difficult for me because I was much older than the people in my classes. I thank God for my classmates. It was difficult work, and my classmates were really good to me. They gave me guidance."
Soon after receiving her master's degree, Demiranda opened Camp Encouragement, whose mission is to enrich all children's lives by giving them opportunities to develop their cognitive intelligence, open their hearts, learn new skills, and rediscover hope after experiencing grief.
Through her Capstone research, Demiranda learned that while grieving parents had places and resources to help deal with and process their pain, children were often left out of this healing process. Her bereavement camp for kids is now in its sixth year of operation.
"We try to do as much as we can with the kids. We take children with all types of loss- death, divorce and imprisonment," Demiranda said.
Demiranda, who retired two years ago after 35 years with the United States Postal Service, set up Camp Encouragement when she was working full time. It was because of the support of various "angels" that she was able to accomplish the establishment of the camp and keep it running during those beginning years.
"It was a lot of work and only by the grace of God was I able to do these things," she said.
The camp is still funded by community donations and also receives financial support from The Trippley Foundation, which was established in Will's honor by his mother and best friend Neal Regino. This non-profit organization creates opportunity through education and soccer for at-risk and underserved youth in Chester.
"My son was here only for a given period of time, and he planted a large seed when he was here. Now these seeds are spreading," said Demiranda.
For more information about Camp Encouragement visit https://www.campenc.org/. For information about The Trippley Foundation, visit https://www.willtrippley.org/.