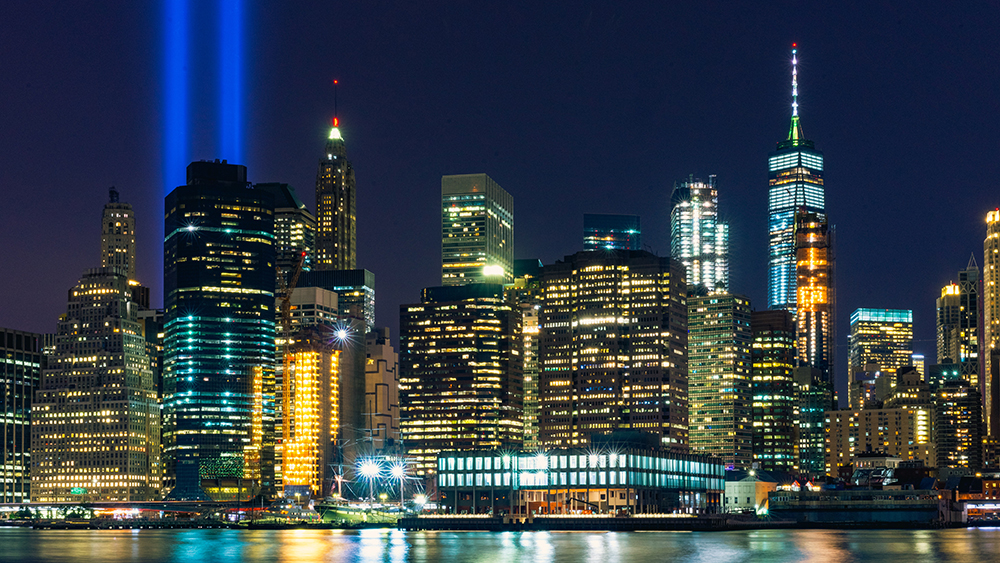 It's been 20 years since 2,977 innocent people lost their lives as a result of terrorist attacks on our nation. Many of our students were not born in 2001 and therefore have no memories of that harrowing day. In an effort to raise awareness, several university departments are working together to coordinate events honoring the victims.
Stephanie Jones, Neumann University's new dean of students, was a college student herself when the attacks happened in 2001. Like most of us, she has vivid memories of that day, coming out of class at Penn State University and watching the events unfold on live TV. Jones feels strongly that our students need to be aware of the importance of September 11, 2001.
A memorial of 3,000 American flags in the grass in front of the Bachmann Building will represent the lives lost on 9/11. These flags will be placed in the shape of the twin towers. The goal is to have these flags in place by September 8, and they will be left there until September 13. The names of those lost on 9/11 will be displayed too.
"On September 11, nearly 3,000 people perished. It's significant and I think every year we need to honor those lives. It will be a shock for our students to see the lives that were lost. When you see it (the memorial), it's powerful and moving," Jones said.
Other events planned for the remembrance include a passive prayer service in the Sacred Heart Chapel on September 10. Students and NU employees can use the chapel as an intentional space to pray for those who lost their lives on 9/11.
On September 11, Dr. Yuki Ishida and Dr. Rick Sayers are performing a memorial musical event to honor the victims of 9/11. This concert begins at 4:00 p.m. at the BMB cross and will feature a selection of patriotic songs.