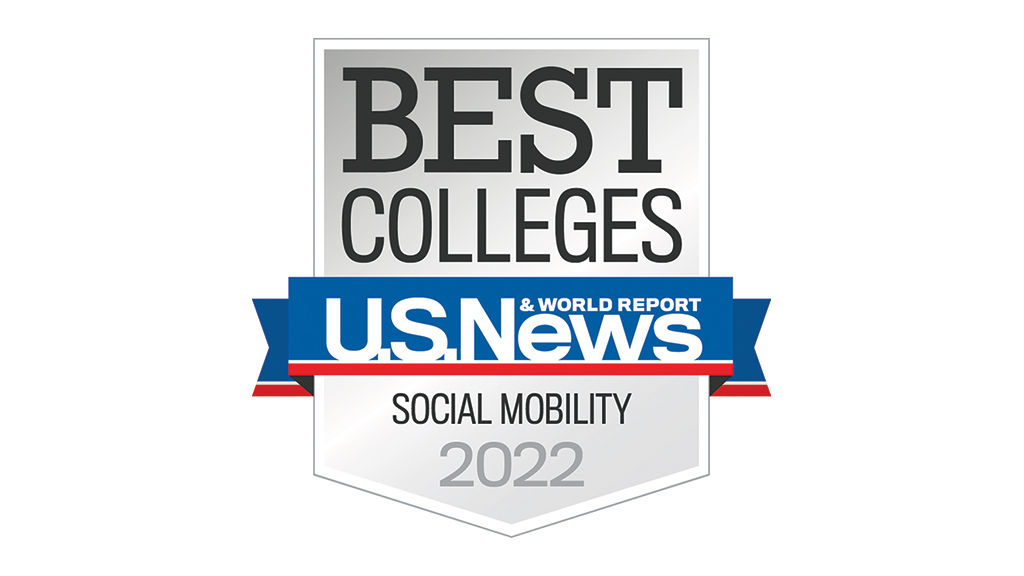 U.S. News & World Report has again ranked Neumann University among the Best Regional Universities in the North for social mobility in its Best Colleges 2022 issue.
Neumann was also ranked among the best for social mobility in 2021, the first year that the magazine included rankings for that category. Neumann was #62 in the North in 2021 and rose to #47 in 2022.
The ranking identifies colleges that are successful at advancing social mobility by enrolling and graduating significant proportions of economically challenged students who are eligible for Pell Grants.
Neumann was ranked #9 among regional universities in Pennsylvania for social mobility.
"This ranking reflects the positive reality of the Neumann experience – career-oriented and high-quality higher education," said Dr. Chris Domes, president of Neumann University. "We are especially proud of our social mobility ranking because of the large number of first-generation college students that we serve."
In the fall of 2020, nearly half of Neumann's freshmen (46 percent) were first-generation college students.
According to Francesca Reed, vice president for enrollment management and marketing, "The rankings reflect Neumann's meticulous focus on personal attention and academic quality to help students achieve their educational and career goals."
Sixty-five percent of Neumann's undergraduate classes have fewer than 20 students, and the student-faculty ratio is 14:1.
U.S. News defines Regional Universities as those that offer a full range of undergraduate programs and some master's programs but few doctoral programs. Neumann offers 48 undergraduate programs, eight master's degrees, and two doctoral programs.