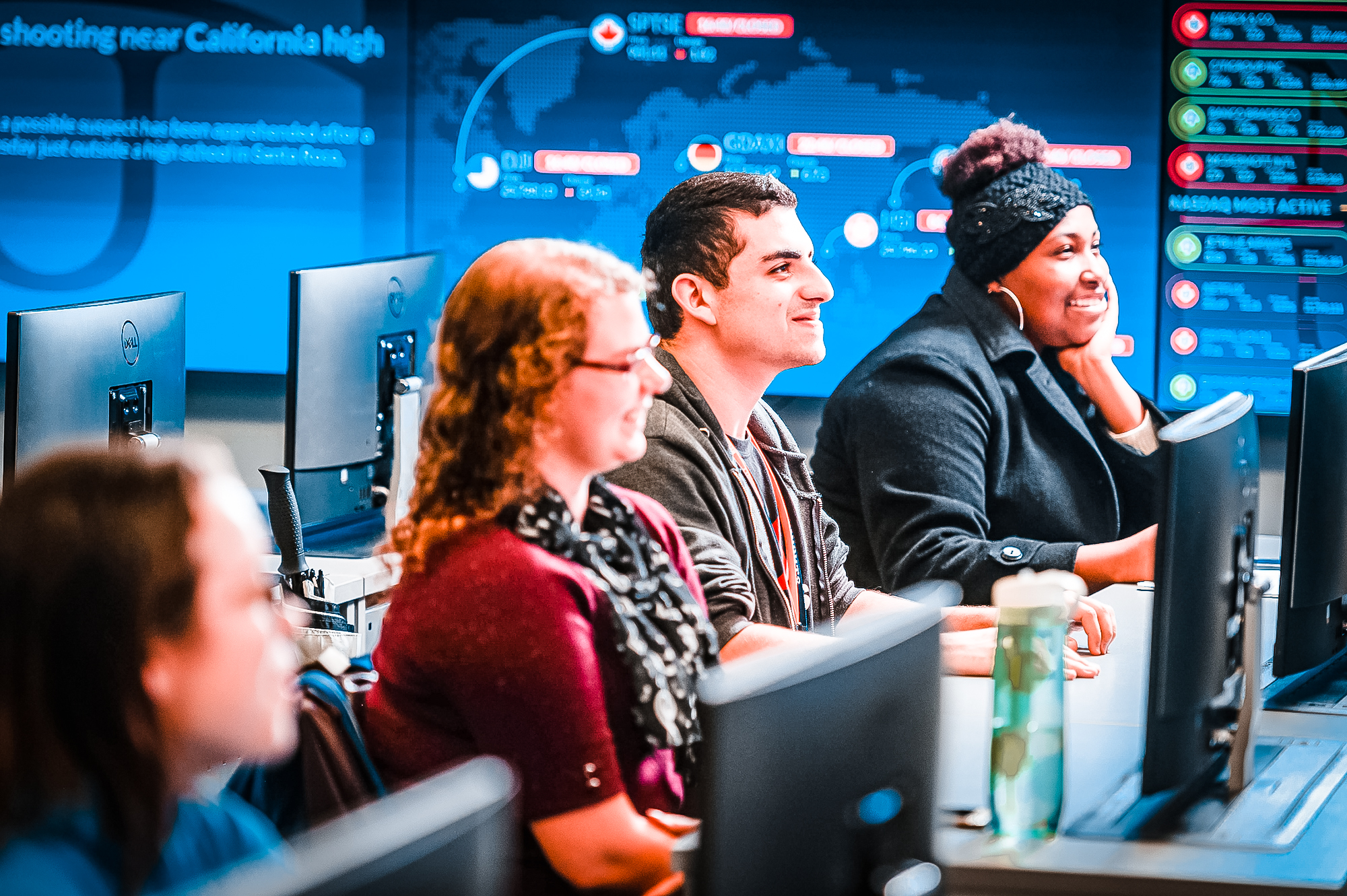 Cybersecurity, which made its debut as a major this semester, is attracting students with an interest in computer hacking. Rest assured though; these are "whitehat" hackers, the good guys in the world of cybersecurity (as opposed to "blackhat" criminals).
Students like freshman Desiree Naugle were excited to learn that Neumann University offered this major, and she quickly enrolled. Naugle had worked in her high school IT department and became interested in the coding side of computer science. She sees many similarities between coding and cybersecurity.
"This was the first college I visited. I had lunch with Dean (Eric) Wellington, and he told me about the cybersecurity major and I thought I would love to do that," Naugle said.
According to cybersecurity professor Dr. Tom Dodds, the equipment in the RAB data analytics lab provides students with hands-on opportunities to hack and prevent hacking. The server, called Skywalker, is available for students to try to hack as well as defend against hackers. They learn how to take the server apart and how to put it back together again.
In Dodds' Intro to Cybersecurity class, a large portion of the learning is centered around the hacking issue. He explained that corporations are in dire need of employees who understand hacking and can prevent it from occurring.
"They (corporations) have a huge glut of opportunity. We're hoping to fill that void. We can simulate a complete corporate environment here in the lab," Dodds explained.
Cybersecurity majors are being offered at more and more universities but Dodds singles out Neumann's program for giving students a hands-on approach.
"We try to give the students a set of tools to see both sides, the hackers and the protectors. We do reconnaissance and then we pivot and do attacks."
Dodds, who was a consultant for Microsoft for many years, jumped at the chance to start the cybersecurity major. Currently, there are 18 students enrolled in the introduction class.