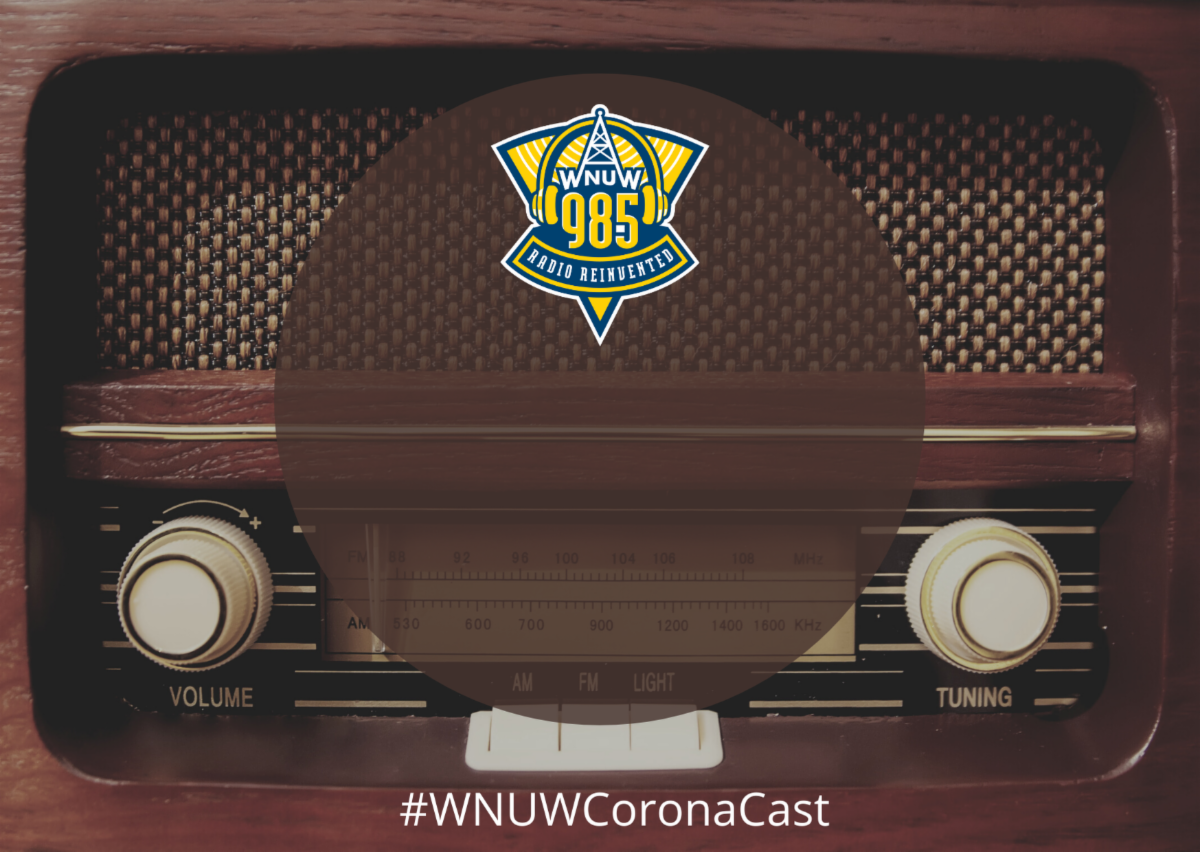 Sean McDonald, director of Neumann Media, always looks for ways to connect with our students. During these challenging times, he has been working overtime developing innovative ways to keep this relationship strong.
The coronavirus, and the limitations it has forced upon the Neumann University community, has made learning a challenge for our students. This hits especially hard for majors that require hands on experience, such as CDM.
"My first thought was how do I continue to get students to be on the radio and then on TV," McDonald said. "For me, I like to do something, and I like to be creating situations and opportunities for others."
McDonald sought to keep a sense of normalcy for himself and others in the NU community.
First on his to-do list was to build a studio in his home, which he handily accomplished. After that, he was ready to roll and with the help of CDM Professor Janis Chakars, developed the idea for Coronacasts – a way faculty, staff, and students can record audio messages for others to hear. These recordings vary in topic, but most are centered around life during the coronavirus. The Coronacasts are posted on the Neumann Media YouTube channel and McDonald also shares them on Neuman Media social media.
Topics and speakers vary from Joe Glass sharing his updated version of the tax collector parable to a friend of NU living in Barcelona providing a peek at life in Spain during the outbreak.
Student Eric Madison recorded a Coronacast from his home in Minnesota. He described how the Midwest is handling the pandemic. Chakars and his family provided a tour of MLK drive in Philadelphia while they were out for a bike ride.
Currently, there are approximately 40 different Coronacasts posted on the YouTube channel.