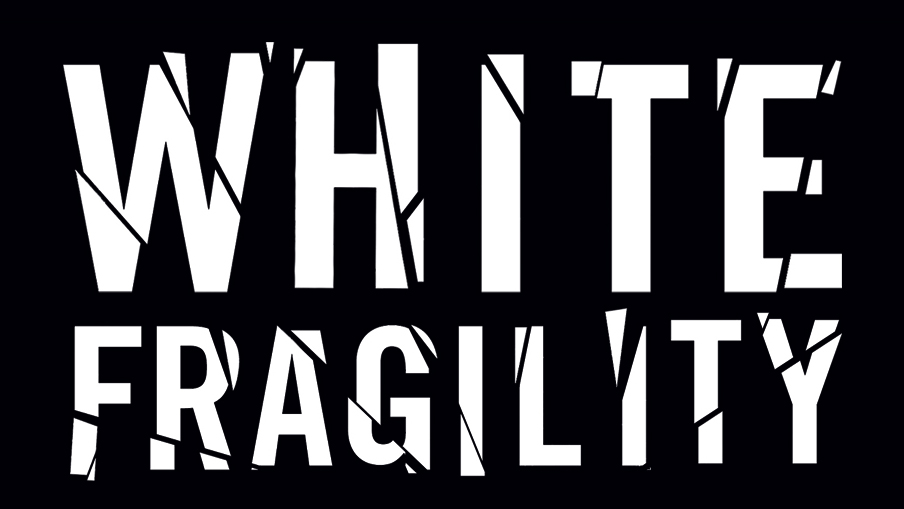 A social justice themed book discussion group was piloted as a program for Neumann Faculty and Staff this academic year. Born from a mutual desire for shared book programming and work emanating as part of the Diversity, Equity, and Inclusion (DEI) Committee, the Neumann Institute for Franciscan Studies and Neumann's Library teamed up to sponsor and host a series of events to promote awareness, introspection, and dialogue about the history and impact of systemic racism and racial injustice on both personal and institutional levels. Several books were considered to use for the program, but ultimately White Fragility: Why It's So Hard for White People to Talk About Racism by Robin DiAngelo was chosen.
47 participants registered for the pilot and were provided with a copy of DiAngelo's book for programming running from September 2020 through April 2021. Three sessions focused on reviewing chapters from the book, one discussion focused on critical analyses of the book, and the culminating event featured a guest presentation by Dr. Zakia Y. Gates, Assistant Professor of Teacher Education at Cabrini University.
To foster more open and intimate discussions, registrants met in small, online groups led by pairs of skilled facilitators from different disciplines and departments across campus: Tara Convery, Lindsay Decker, Joe Glass, Dr. Tim Hanna, Sr. Patricia Hutchison, Tiffany McGregor, Dr. Laura McLaughlin, Maria Marx, and Maureen Williams. The intimate group discussions ended with the participants coming together to share "One Word" from their experience and these words were used to generate Word Cloud artifacts. The Word Clouds and a multitude of other related resources can be found on the accompanying library research guide: https://libguides.neumann.edu/WFBook
One programming session sought to present alternative perspectives about white fragility as a means of maintaining balance and adding additional depth to group discussions. Critical analysis of the book was presented by a small panel of facilitators, who shared and responded to criticism for DiAngelo's work coming from such publications as The Atlantic, The Washington Post, and The New York Times Magazine.
Dr. Zakia Y. Gates was invited to close out the program because of her professional expertise and passion about topics related to social justice. Dr. Gates teaches foundation and methods courses to undergraduate and graduate level students at Cabrini using frameworks of social justice, critical race theory, and critical theory to examine the socio-cultural, political, and historical context of Pre-K to 12 education. Her research interests include critical race theory, culturally relevant pedagogical practices specifically in urban education, and critical theory in education. Dr. Gates engaged the group with her presentation entitled, Where do we go from here: From awareness to action, and was warmly introduced by her former colleague and Neumann's own Dean of the School of Education and Human Services, Dr. Amy Hoyle.
In her introduction Dr. Hoyle said, "I was impressed by Dr. Gates' vast knowledge and her commitment to racial justice. Even more impressive though was the courage she demonstrated as she shared from the heart, shared from personal experience, and in so doing engaged all of us in often difficult conversations about race and anti-racism. I think of Zakia's stories often and they inspire me to grow and fight for racial justice."
Dr. Michelle Santana, Coordinator for Diversity, Equity and Inclusion Initiatives, had this to say about Dr. Gates' presentation, "Dr. Gates presented sound advice to the Diversity, Equity, and Inclusion Council including providing a safe space for students to express their feelings and establishing a rapport with the local law enforcement. Her presentation was informative and directly related to the challenges people of color face daily. Dr. Gates' approach was eye opening leaving listeners more informed on racial matters."
Book Study participants will engage in a full-scale assessment of the pilot program and their responses will help determine the sustainability and direction of future initiatives. In passing, there has already been a great deal of excitement and appreciation expressed by participants. Some of those comments include:
I have enjoyed this opportunity to convene and discuss. The sessions have been so responsively handled and engaging. Thank you for all the time and effort it takes to help us have interesting conversation.
I too am looking forward to more opportunities like this one!
Excellent choice for our first read!