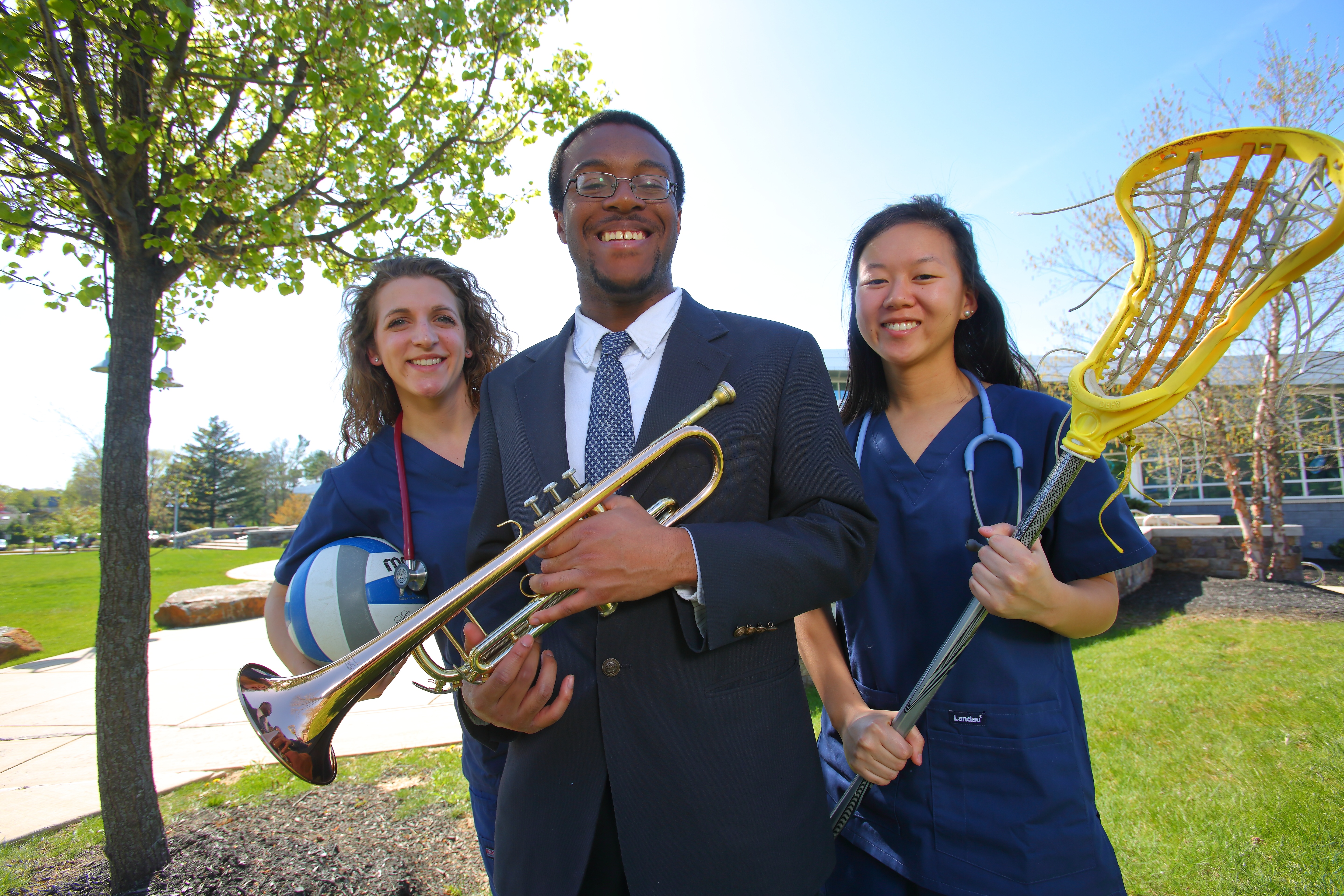 College is a time unlike any other in your life. With endless opportunities for growth and exploration, a plethora of resources at your disposal, and responsibilities that are within reason — it's no wonder so many describe their college years as 'the time of their life.'
Of course college is hard work, and sometimes when the deadlines stack up and the nights run into the mornings, you can find yourself struggling to balance it all. When extra coffee and motivational spotify playlists aren't going to cut it, consider these few suggestions for balancing your busy college life as a first-time college student.

1. ESTABLISH GOOD STUDY HABITS EARLY
Let's face it, you are at school to learn — it is your top priority. The earlier you establish good study habits and begin to sharpen your studying skills, the easier your academic road will be.
Consider the following study habits when making studying a priority:
Find a study/homework group

Make flashcards

Take tests

Go to class

Stay organized

Don't procrastinate

SLEEP
2. Formulate a Budget
Money is another area of college life that requires discipline and can be tricky to master. Whether you are working and going to school or living off an allowance from your parents, chances are your funds are not unlimited. It is a tough way to learn the lesson, but eating cereal and ramen noodles for every meal, until your next paycheck can be a pretty persuasive teacher.
Not everyone will have the same expenses, and you will need to adjust your budget to prioritize those items you feel strongly about.
3. Speaking of a budget — LIVE BY IT!
Get started with these sample budget options:
4. Set Goals and Prioritize
Not all goals are created equal. There are several things you can do to ensure that you successfully reach your goals, beginning with how your goals are formulated.
For best success, make sure that all goals you set are SMART:
S

pecific (simple, sensible, significant)

M

easurable (meaningful, motivating)

A

chievable (agreed, attainable)

R

elevant (reasonable, realistic and resourced, results-based)

T

ime bound (time-based, time limited, time/cost limited, timely, time-sensitive)
5. Find Community
—
Ask for Help
College is full of first time experiences. The good news is — you are not alone. Everyone in your freshman class is also figuring these things out for the first time, and there are lots of resources to help you. After identifying your needs, seek out a community to support you.
Need help studying?

Find or create a study/homework group with your classmates, or go to the student resource center (often there are tons of free resources available to you here) and inquire about a tutor.

Having trouble meeting new people?

Visit your Resident Advisor (RA) and inquire about residence hall activities/socials. Often in the beginning of the year, your RA will announce a schedule of activities that are designed to introduce you to new people. Will it be awkward? Maybe a little. But everyone is feeling the exact same way you are, and it will be a little awkward for everyone - so embrace it!

Feeling anxious, overwhelmed, or down with all the change?

These are all normal feelings and emotions to have from time to time, but if at any point they begin to take over your life and your thoughts, please seek help at your school's counseling center. Some sadness and homesickness is normal,

but if you experience any signs of depression

, it is important to seek professional help.
6. Practice Self-Care
Balancing school, work, and extracurricular activities in college can often leave students stressed out and exhausted. Self-care is a broad term for anything that you do to show love to yourself. It is important to practice regular self-care to avoid burnout, remain positive and energized, and maintain your health.
Self-care is entirely unique to you and doesn't have to cost anything. Here is a list of ideas to get you started:
Go outside

Spend a day tech-free

Take a nap

Drink more water

Sing out loud to your favorite song

Watch a funny Youtube video (or four)

Start a new hobby
In addition to practicing regular self-care, establishing healthy routines can improve your well-being and aid you in managing stress and balancing your schedule.
7. internalize your excitement
Get excited! College is an amazing experience filled with personal growth and opportunities to thrive.
Whatever tools you choose to use to help you balance your responsibilities, remember to prioritize studying, make safe and informed decisions, and enjoy yourself. These years will be over before you know it!
Whether you're a transfer, international, or first-generation college student, we hope you'll reach out to Neumann University and request more information on what it would mean to be a part of the Neumann community.
Discover more tips and helpful advice on navigating the college process as a first-generation student by checking out our new, free digital resource —
The Pathway to College — How High School Students Can Best Prepare For College
!