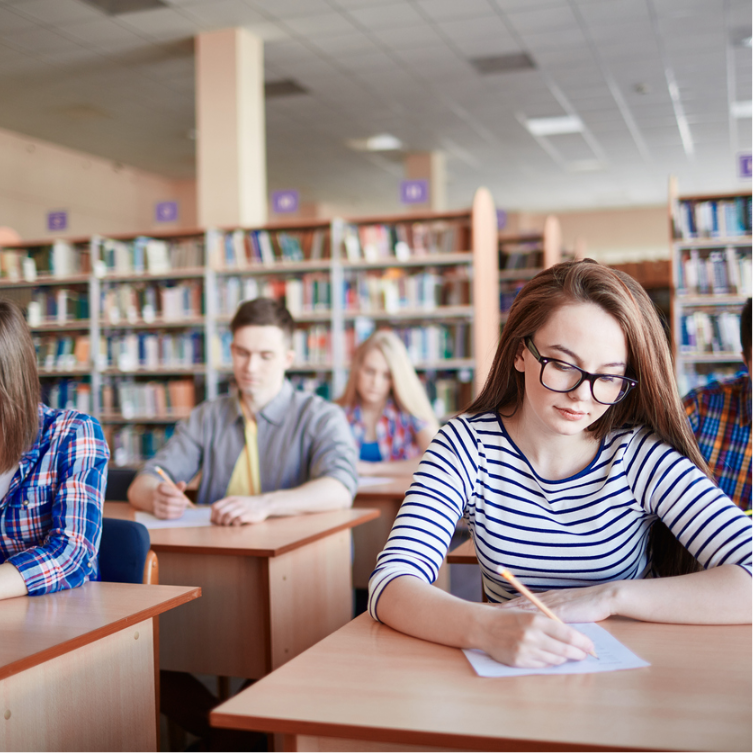 Look, we get it.
Going to college can be expensive and figuring out how to pay for college can be stressful — on you and your parents!
At Neumann University, we want to educate you (and your folks!) on a few financial aid options that award money every year to students just like you.
So, before you worry anymore about affording college, check out this list of nine Pennsylvania-specific grants and scholarships that are available to college-bound students.
In order to obtain this grant, one must present a need for financial aid and must adhere to the following requirements:
Attend a postsecondary school approved by PHEAA with satisfactory academic progress

Must be enrolled at least half-time and be enrolled in an approved program of study of at least 2 academic years in length

Must be enrolled in a program that allows you to complete at least 50% of your credits or clock hours in the classroom

Can not be default or pending default on an educational loan

Apply

here!
Beverly J. Smith Memorial Scholarships' qualifiers:
Female applicants only

Must be a permanent resident of Dauphin, Cumberland or Perry County

Must attend an accredited college located in Pennsylvania and have completed 60 credits towards a bachelor's degree by the end of May

In addition, financial need must be demonstrated

Apply

now!
The scholarship was established by the Harrisburg Branch of AAUW to honor their past President, Ms. Smith. $2,500 will be awarded to the woman who secures this scholarship.
The Hellenic University Club Undergraduate Scholarships' qualifiers:
Greek descendants who are U.S. citizens and who live in certain counties of Pennsylvania or New Jersey
Academic achievement and financial need are the criteria for winning the award
Applicants must be full-time students at an accredited college or university, or high school seniors accepted into a qualified college degree program
Learn more here!
In order to be considered for this federally funded program, a student must:
Be a student aging out of foster care in the Pennsylvania region

Be a Pennsylvania resident

Be identified as a youth in foster care or a youth discharged or adopted from foster care after age 16

Be enrolled as an undergraduate, at least half time in a college or career school that is approved by the U.S. Department of Education for Title IV student assistance programs

Not be in default on a federal student loan

In order to apply, one must complete FAFSA and download and complete the

Pennsylvania Chafee Education and Training Grant Program Application
In order to become eligible for this scholarship, a student must:
Be an aspiring student of the fine arts

Be a resident of Northeastern Pennsylvania

Must show how this scholarship will aid one in their development into professional artists

The recipient may use the award only to finance an individual program or proposal which has had prior approval by the Selection Committee and the Board of Trustees of The Waverly Community House, Inc.

Apply

here

!
This art scholarship was established in memory of F. Lammot Belin. This grant of $12,000 is awarded on an annual basis!
The Actuarial Foundation offers several scholarships to ensure the future of the actuarial profession. To view the description and requirements of each scholarship please click the links below.
The deadline for this scholarship is June 1st, 2018

The deadline for this scholarship is July 17th, 2018



In order to receive this scholarship, students must:
Must be of Asian American or of Asian descent living in the Philadelphia region

For high school seniors:

High school cumulative GPA 3.0 or higher

Must currently attend a GREATER PHILADELPHIA* high school

Note: Student does not need to plan to attend a Philadelphia college. Student only needs to be currently attending a high school in one of the counties designated above.

For college students:

Cumulative GPA 3.0 or higher

Must be currently attending a greater Philadelphia accredited college or university (undergraduate only) and not graduating in 2018

Apply

here

!
The National Association of Asian American Professionals – Philadelphia (NAAAP Philadelphia) strives to cultivate and develop the leaders of tomorrow. This scholarship was created in 2010 to recognize and reward Asian American students in the Philadelphia region who have demonstrated strong leadership potential.
Requirements are as follows:
Must be a female student who has previously or is currently suffering from cancer

Demonstrate financial need and be a U.S. citizen attending a college or university in the U.S.

Must be pursuing a college degree, master's, or PhD in education

Reside in Pennsylvania

Applicants must have been between the ages of 15 and 39 during their own diagnosis/treatment or during the diagnosis/treatment of their parent or sibling

Apply

here

!
Scholarships add up to a total of $2,500 over two academic semesters.
Aside from the scholarships mentioned above, the Philadelphia Foundation awards more than 50 scholarships annually. The Philadelphia Foundation has a searchable directory to help you discover what each scholarship funds along with what requirements and application materials are needed.
So, do you feel a little better knowing that there are financial aid options for college-bound students just like you?
Again, the professionals here at Neumann University know that college can be costly, but funding your college education doesn't have to be as challenging as you might think.
Whether you're a first-year student, an international student, a transfer student, or a first-generation college student, the professionals at NU are dedicated to helping you succeed. We encourage you to invest some time researching scholarships and other financial aid options and then apply to a few of them. You literally have nothing to lose — just money to gain!
(Note: You can also learn more about Neumann's financial assistance here!)
Discover more tips and helpful advice on financing your college education by checking out our new, free digital resource —
Financing Toolkit: A Resource for College-Bound Students
!