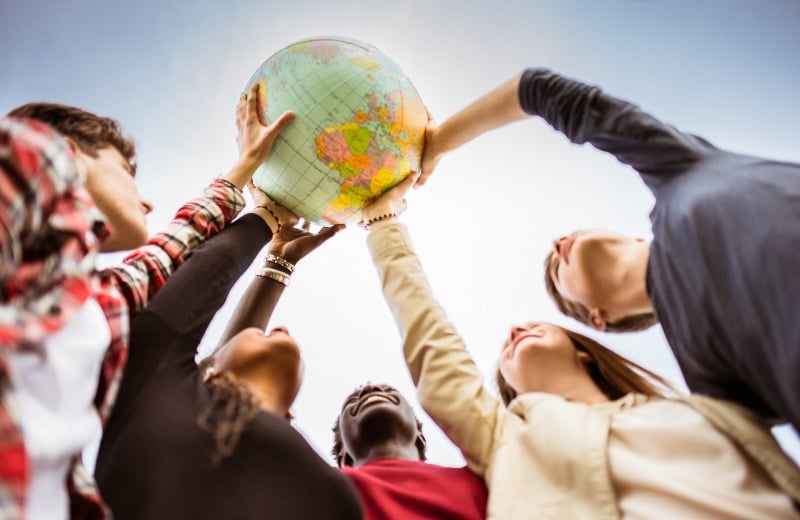 International students face problems that many other students don't even think about. In order to go to college, they need to travel to a different country, leave behind their family and friends, and arrive at a new location — sometimes without knowing anyone.
That's why we wanted to explore a few ways in which international students can find their community. Let us share just a handful of the many ways international students can feel at home at Neumann University!

1. Athletics:
Neumann is proud to offer a wide variety of clubs and organizations, so every student has the opportunity to meet like-minded individuals!
Interested in athletics? You can find your niche at any skill level because Neumann University has plenty of teams at the intramural, club, and division III collegiate level. From Baseball to Ice Hockey to Dance, joining a team can help make you feel like you are part of a close community on campus.
Check out this list of clubs and athletics if you want more information!
2. Student Clubs:
Sports aren't your thing? No worries! If you want to spread mental health awareness, consider the Active Minds Club. For all the musicians, Neumann has a great Jazz Band. The University Players could be perfect for someone who wants to get involved in the theater as either a performer or as part of the production crews.
There are also clubs based in academics, like the Student Nurses Association and the Computer and Information Management Club, if you want to form a stronger bond with other students within your major or minor. Or on a spiritual level, Neumann offers several clubs, like the Christina Brame Gospel Choir and Praise Dancers, for those who want to combine their interests in art and faith.
Check out this list of clubs if you want more information!
3. Volunteering:
Volunteering is a great way to get involved with like-minded people while giving back to the community, and Neumann University partners with some amazing organizations to give students a variety of volunteering options.
In order to fit your busy schedule, students have the opportunity to volunteer just once or twice, once a week for a semester, or anything in between! Organizations like Meals on Wheels, the Ronald McDonald House, and many more need your help.
Find out more about how you can volunteer with these charities!
4. The Office of International Studies Education:
If you need some extra guidance, be sure to visit the Office of International Studies Education. The professionals who work in this office are there to assist international students by answering questions regarding government regulations, social and academic adjustment, personal matters, and other concerns.
Don't be a stranger. Stop by if you need anything at all! From your personal pick-up at the Philadelphia airport, to finding a personal academic advisor: We've got you covered.
Find your community at Neumann!
Whether you're a transfer student, an international student, or first-generation college student, Neumann is dedicated to preparing the next generation of leaders — in a variety of ways.
At Neumann, we're excited to get to know you and help you be the best you can be, both professionally and personally. We hope you'll request more information and find out if Neumann is the right fit for you.
Explore our digital resource page — Financing Toolkit: A Resource for College-Bound Students — for advice on how to pay for college!