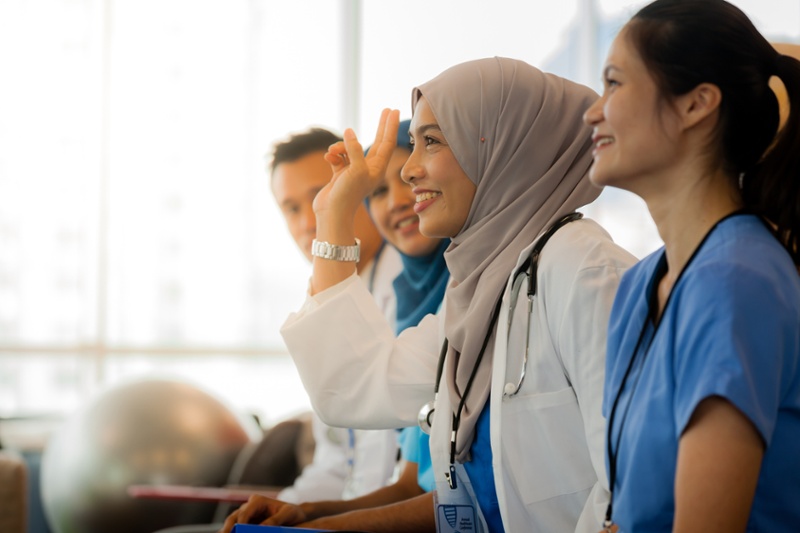 So, you plan on entering the medical field. You're a hard worker and a smart student, and you're dedicated to making a difference in the well-being of others.
But maybe you're also concerned about how to pay for college. If so, keep reading because we listed several scholarships for pre-med students just like you.

Amount: $5,000
Deadline: March 14, 2019
Fontana Transport Inc. is looking for first generation college students in need of financial assistance who are passionate about furthering their education in order to help their family, community, and/or themselves. Eligible students must be planning to pursue a degree in a field related to pre-med, transportation management, science, engineering, architecture, environmental design, psychology, or Spanish.
Amount: $1,000
Deadline: June 30, 2019
Students pursuing a medical-related course of study are encouraged to apply for this scholarship. Those interested must submit a 500-word maximum essay describing why they are passionate about health care, with a focus on substance abuse and mental health.
Amount: $500
Deadline: September 1, 2019
Submit a 300-word maximum essay connecting the medical and legal communities to be considered for this scholarship. All students from any kind of medical or legal institution or program are eligible to apply.
Amount: $1,000
Deadline: July 31, 2019
This scholarship is awarded to medical students or prospective medical students who display a passion for their field. Full-time students in a medical-related field may submit a 500-700-word essay and a 30-second video addressing the question: What inspired you to enter the medical field?
Amount: $1,000
Deadline: Varies
If you are in a pre-medical or healthy program, consider applying for this scholarship program, which grants participants valuable hand-on patient experience, medical writing experience, and comprehensive medicine and market knowledge. Participants will conduct patient surveys to evaluate the efficacy and side effects of medications.
Amount: $1,000
Deadline: Varies
This scholarship is named after James "Rhio" O'Connor, who outlived his mesothelioma prognosis by more than six years by creating his own treatment protocol. Applicants must submit a 700-1,500-word essay that answers questions about the idea of cancer patients using alternative therapies.
Explore our digital resource page — Financing Toolkit: A Resource for College-Bound Students — for advice on how to pay for college!