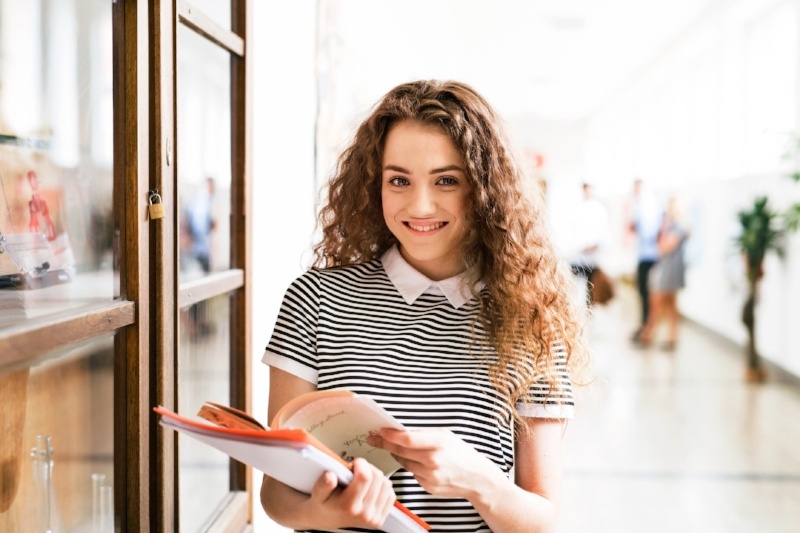 Each year of high school is different — obviously — and each presents a unique opportunity to engage in the college application process. There are countless ways to prepare for college, but teachers, school counselors, and admissions counselors agree that the best thing you can do for yourself is this: Start the process early, like freshman year of college early.
As a freshman in high school, it might seem silly to start thinking about college, but it is not too early. Although it is too early to break out an application, there are several things you can and should do during this time. Let's get started.
1. Prioritize Your Grades
While adjusting to your new workload and expectations from your teachers, make sure to put your grades at the top of your priority list and keep track of your GPA at all times. GPA is a very crucial element that colleges pay especially close attention to.
2. Choose Your Classes
Colleges will often ask you to report your GPA 9-12th grade. It is important to choose your classes wisely, meaning, picking classes that will prepare you for college courses. Another important practice to take advantage of is building relationships with your teachers and school counselors who will help you stay on track.
3. Learn About College Admission Process
This is a great time to become more familiar with the college admission process. This will make it easier next year when you begin considering different schools. Read on to learn about other areas to consider and grow in your freshman year.
4. Narrow Down Your Interests
With thousands of colleges and universities to choose from, the decision can seem overwhelming. Where do you start? Well, we would suggest you begin by identifying your interests and passions; that'll help you pinpoint a subject of interest!
Here are some questions to ask yourself, when determining your interests and passions:
What did I love as a child?
What are my hobbies?
What skills do I have?
Who do I admire most, and what do they do?

If money were not part of the equation, what kind of career would I want to pursue?
5. Start Learning Time Management and Organization Skills
The most important tip for staying on top of your assignments and deadlines is to find what works for you and stick to it. Maybe checklists don't motivate you, try using a rewards system instead. Maybe you keep loosing a paper planner, consider an online calendar! At the beginning of each quarter/semester, take all of the major deadlines (tests, projects, large assignments) and enter them into your monthly calendar. Then, use your daily calendar to record the smaller homework and assignments you receive throughout the week.
6. Pick an Extracurricular Activity
There are many benefits to getting involved in activities outside of school work. These activities can strengthen your mind and make you more successful and focused in the classroom. They can help you build professional skills, and skills that cannot be learned in an academic environment. They can help expand your social circle and also allow you to pursue your interests. Additionally, juggling school and extracurriculars encourages and builds good time management skills. Finally, having a resume with diverse activities shows future colleges that you are a well-rounded individual who will thrive in their classrooms and contribute positively to the college overall.
It's never too early to start thinking about college!
Your freshman year in high school is a time for self-exploration, learning, and personal growth. Next year you will begin considering what kind of college you want to attend and will take some preliminary steps to get there — get ready!
At Neumann University, we're excited that you're starting to think about college. Feel free to request more information if you have any questions!
Check out our digital resource page — The Pathway to College: How High School Students Can Best Prepare for College — and learn how to best tackle the college admissions process.