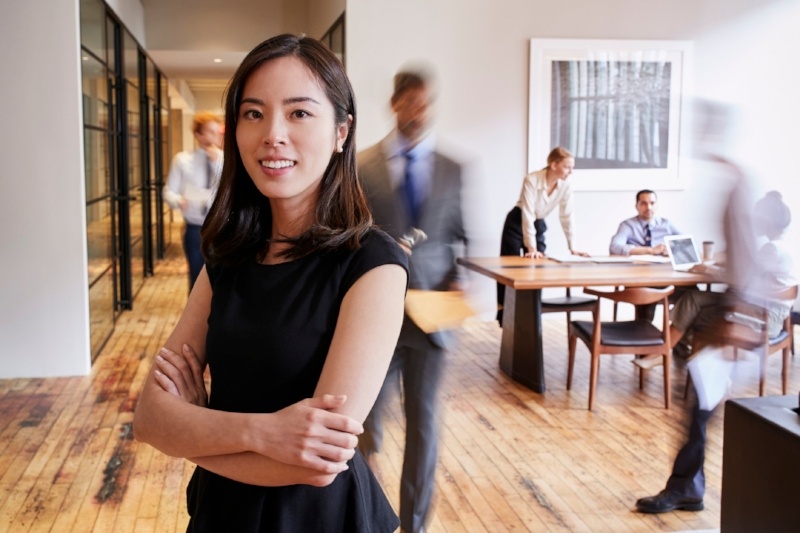 According to research done by the Graduate Management Admissions Council, given the choice, 9 out of 10 alumni would choose to pursue a graduate business degree all over again, and most would recommend the program to a friend or colleague.
Across the board, graduates of these types of business degrees think that the program is worth it, but in what ways exactly can students expect to see the advantage and a return on their investment?
Check out these three areas where holding a specialized business degree gives you a distinct leg up.
1. Bright Job Market/Career Opportunities
According to a report from the MBA Career Services & Employer Alliance, 55 percent of the responding business schools reported an increase in both on-campus recruiting and full-time job postings, for graduates holding a specialized business master's degree.
The survey polled 83 business schools with specialized business programs, and found that not one of the Top 50 schools reported any decrease in job opportunities. In fact, 64 percent of the Top 20 business schools reported increased employment opportunities for specialized master's graduates.
Translation? A specialized business degree increases your chances of landing the job you really want, and opens up to you a number of highly coveted career opportunities.
2. Increased Job Security
It is important to look at the long term when deciding to pursue an advanced degree. You should only choose to pursue a degree that has the potential to help you secure a good job and keep that job in the future.
The great news about specialized business degrees is that they can offer you job stability and opportunities for promotions later in your professional career. Several of the common fields for degree holders are projected to grow in the coming years, making this degree a great asset, and increasing job security for those who hold it.
For instance, data shows that 93 percent of graduates of a specialized business degree had found jobs within three months of graduation in 2014, up from 75 percent in 2010.
3. Lucrative Salary Expectations
Employment rates and starting salaries for specialty master's graduates of the top-ranked schools tend to be reasonably high and are also strong in many mid-tier schools.
Generally speaking, the type of specialized degree you earn will determine your starting salary. It is certain that a specialized graduate degree will allow you to make more than an undergraduate degree in an equivalent field. Here are some of the starting salaries for some of the more common specialized business degrees:
M.S. in Accounting — $66,000
M.S. in Organizational and Strategic Leadership — $80,000
M.S in Sport Business — $62,000
Neumann University is dedicated to preparing you as a leader in business.
At Neumann University, we strive to invest in you and in your future career.
In each of our three specialized business degrees, professors who have real world experience and a breadth of professional knowledge are eager to help you succeed through our small class size and personalized attention.
We invite you to request more information today and learn how these types of business degrees can jumpstart your professional success.
Are you interested in learning more about our specialized business degrees? Explore our digital resource page: Types of Graduate Business Degrees — Which One is Right for You?