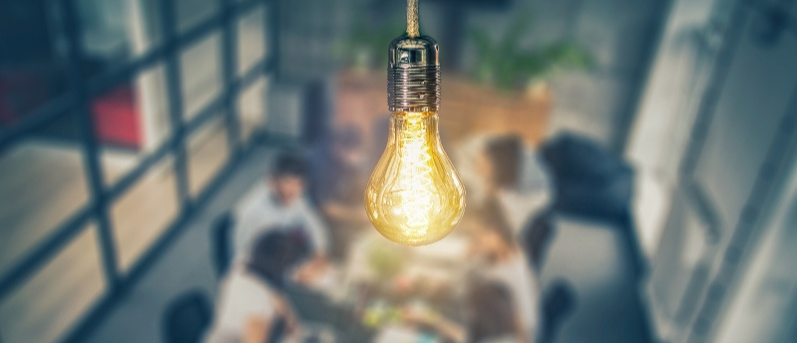 As the COVID-19 pandemic continues to sweep across our society, we are all experiencing radical changes to our daily lives. For many, working conditions, access to medical care, availability of employment, and food shortages are just some of the concerns weighing heavily on their minds. While the long-term effects of such wide-scale upheaval have yet to be seen, there are certain members of the workforce who are working tirelessly to ensure our daily lives remain as intact as possible.
Unfortunately, it is impossible to know when a global crisis will occur, and as we work together to solve the pressing problems of today, we are also tasked with the challenge of ensuring we're prepared for a pandemic, natural disaster, or other crisis in the future. Currently, many career fields are becoming increasingly important for combating and addressing the challenges that exist as a result of a global pandemic. The people who work in these fields regularly tackle difficult situations, and are equipped with the skills needed to handle out-of-control circumstances. By choosing to pursue a degree in one of these fields, professionals are preparing to leave an impact on their field and on society.
Let's explore five degree programs that address and combat the challenges of a global pandemic:
1. Public Safety Administration
In the face of any crisis, public safety should be our primary concern. Designed for adults currently working in the fire service, law enforcement, and emergency medical services fields, the field of public safety administration focuses on meeting the challenges in public safety structures. Work in public safety administration includes managing environmental safety workers, safety management, collaborating with other professionals to prevent safety hazards, and much more. Professionals in this field can pursue careers in many different industries including government, public, or nonprofit organizations — at the local, state, and federal levels.
This field is in need of ambitious, results-driven professionals who have the skills needed to make a real difference in the lives of others. The Public Safety Administration at Neumann University is an accelerated online degree completion program that can be completed in 20 months, making it accessible and convenient — and allowing you to begin tackling public safety challenges while currently employed.
2. Pastoral Clinical Mental Health Counseling
As the global crisis continues, the unexpected consequences many people are facing can result in the deterioration of overall mental health and wellness. As many struggle with job loss, loneliness, food scarcity, and other painful circumstances, there is a growing need for talented, qualified mental health professionals who possess the skills and patience to help people impacted by the pandemic.
NU's program in Pastoral Clinical Mental Health Counseling prepares graduates to meet the unique mental and spiritual demands of a modern, global society. The integration of spirituality allows pastoral counselors to care for their clients from a holistic and integrated perspective, acknowledging the connection between the body, mind, and spirit.
3. Nursing
There is no question that medical professionals are feeling the brunt of the current crisis. As hospitals and staff struggle to meet demands, the importance of highly-qualified nurses to face whatever challenges may come is one of our greatest priorities. The field will continue to need skilled leaders who can work closely with doctors, patients, and other nurses in challenging environments.
A Master of Science in Nursing prepares nurses to provide holistic, patient-centered care, while also preparing them to tackle whatever health challenges may unfold in the future. An MSN is also recommended prior to joining any disaster relief efforts because nurses will have to meet certain licensure expectations and understand laws in order to meet the organization's qualifications for the particular disaster situation. Choosing to pursue an MSN also opens up doors in the nursing field with specialized paths that offer flexible career options to align with your professional goals.
4. Education: Social Emotional Learning Program
There are so many factors that directly impact a student's ability to learn and acquire knowledge. When daily life is disrupted it can be hardest on children, who thrive on consistent routines. With schools closed around the country, the current pandemic has taken a toll on children and families, which can lead to stress that hinders a student's ability to learn.
As a result, all educators are currently being relied on in new and challenging ways, and many may be struggling to meet the emotional needs of their students as they typically would in the classroom. Neuman's University's MS in Education with an Emphasis in Social Emotional Learning offers graduate students the opportunity to acquire a wide range of knowledge and skills to prepare them to assess and meet the social, emotional, mental, and behavioral needs of all learners, even from a distance.
5. Organizational and Strategic Leadership
In most companies and organizations, even under normal circumstances, implementing solutions when resources are scarce can be challenging, if not overwhelming. In times of crisis, companies and communities alike need leaders who are able to make smart, ethical, and strategic decisions to help communities overcome current obstacles. Organizational strategic leadership studies incorporate legal issues, public policy, fiscal planning, change management, social and ethical leadership, and other areas that societies are currently coping with in the wake of the COVID-19 pandemic.
NU's Organizational and Strategic Leadership program prepares students to lead high-performing teams, develop effective strategies, and find ways to positively impact others in their personal and professional lives. The program takes a critical and innovative approach to leadership, preparing professionals to effectively address and resolve unconventional situations by modeling the way and empowering others to achieve their fullest potential.
Neumann University's Dedication to Community
When we come together as a community, we are able to overcome even the greatest of obstacles. At Neumann University, we are dedicated to serving our local and global communities by offering opportunities for you to advance your personal and professional goals. All of our graduate programs and degree completion programs are affordable and convenient, allowing you to focus on making a difference in the lives of others.
If you are ready to earn degree that will allow you to impact positive change, we encourage you to explore our graduate programs or start your online application today.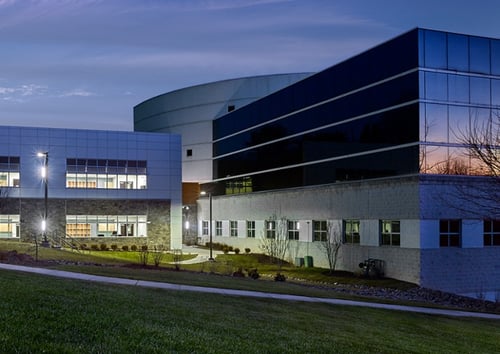 Explore our Graduate and Adult Education Events for the opportunity to connect with Neumann University.