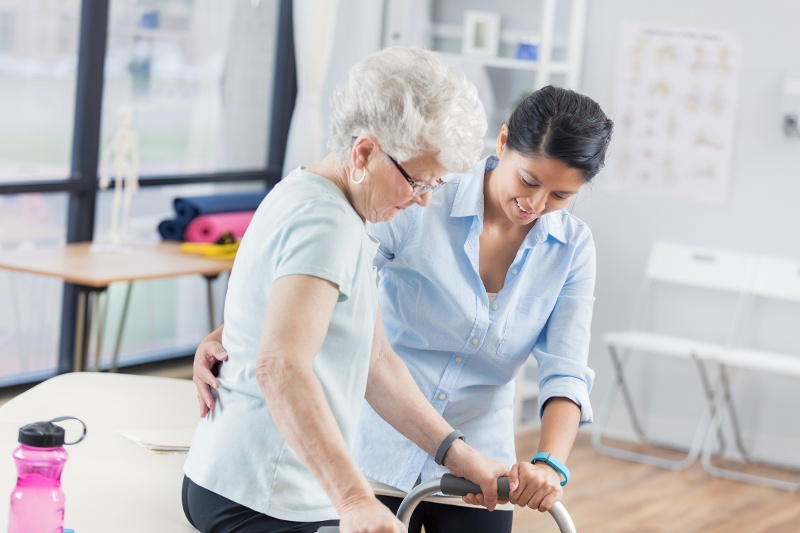 When making the decision to pursue a graduate degree, you may find that you're overwhelmed by the amount of advice and resources available to you. And as an aspiring physical therapy professional, you should be able to spend your time exploring resources that will actually inform and inspire you.
In order to help you out and save you time, we've listed five resources that may help you on your journey towards becoming a leader in the field of physical therapy.

1. [Accrediting Body] Capte
The Commission on Accreditation in Physical Therapy Education (CAPTE) is "the only nationally recognized accrediting agency for physical therapist and physical therapist assistant education programs. CAPTE is recognized by the US Department of Education and the Council for Higher Education Accreditation (CHEA) for this purpose."
CAPTE publishes the only official list of accredited PT programs, lists of new and developing programs, and also provides educational resources focused on the field of physical therapy.
2. [PODCAST] Healthy Wealthy & Smart
Health Wealthy & Smart with Dr. Karen Litzy features top experts in physical therapy, wellness, and entrepreneurship. By engaging experts in the field, Dr. Karen Litzy aims to give you the information and inspiration you need to take your physical therapy career to the next level.
3. [video] ted talks
Ted Talks are a great way to get a quick, informative, and thought-provoking look at a variety of subjects, including the field of physical therapy. Here are four such Ted Talks for professionals interested in the field of physical therapy.
4. [Book] Dare to Lead
While not specifically focused on the field of physical therapy, Brene' Brown's cutting-edge book is perfect for any mission-driven professional who wants to make a real difference in their given field. Debuting on the New York Times bestseller list in 2018, the book's focus on leadership and empathy could be uniquely useful for aspiring leaders in the field of physical therapy.
5. [BLOG post] An Inside Look at Neumann's Doctor of Physical Therapy Program
Check out this recent blog article that outlines almost everything you need to know about choosing Neumann University's Doctor of Physical Therapy program, including job placement rates, learning objectives, clinical affiliations, and much more.
transform your future with a dpt:
Choosing to pursue a career in the field of physical therapy isn't for the faint of heart. The field is competitive and rigorous, but with the right training, you can position yourself as a true leader in the field.
Neumann University offers a respected, CAPTE-accredited, 95-credit hour, 3-year Doctor of Physical Therapy program. By enrolling in NU's on-campus DPT program, you'll have the opportunity to learn techniques and strategies from our experienced faculty in-person.
As someone who's interested in making a real difference in the lives of others, we encourage you to contact us today to learn more about our DPT program, or if you're ready, you can start your online application today!
Visit us to learn more about Neumann University's Doctor of Physical Therapy program!