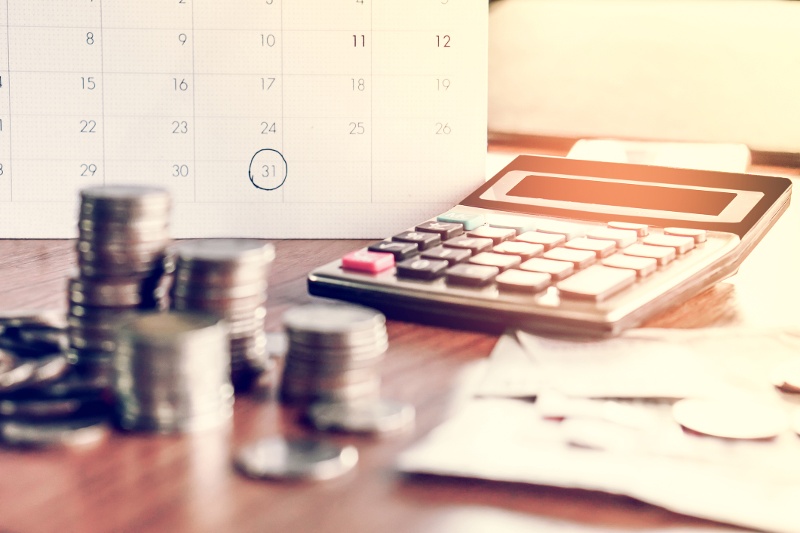 It's 2019 — crazy right?
Last year seemed to fly, and maybe you're considering using 2019 to jumpstart your academic and professional potential by receiving a graduate degree. If you're considering going back to school for an advanced degree and have some concerns about how to pay for graduate school, check out these five scholarships available for graduate learners in 2019!
1. The AAHD Frederick J. Krause Scholarship on Health and Disability
This national scholarship is awarded annually to a student who wants to make a positive impact on the quality of life of someone with disabilities. The scholarship awards the student up to $999 and will be given preference to a student with a history of community service and/or volunteer activities. Applicants must have a documented disability and provide documentation of their disability from a specialist. To be considered for the scholarship, apply before November 15, 2019!
2. FRANK L. GREATHOUSE GOVERNMENT ACCOUNTING SCHOLARSHIP
Full-time graduate students who are interested in a career in state or local government finance should consider applying for the Frank L. Greathouse scholarship. The scholarship is funded by the Government Finance Officers Association.
3. VIOLET AND CYRIL FRANKS SCHOLARSHIP
The stigma associated with mental illness often prevents people from seeking appropriate treatment. This scholarship, sponsored by the American Psychological Foundation, focuses on reducing the mental illness stigma. Graduate students who qualify for the $5,000 Violet and Cyril Franks Scholarship must be in good standing at their university and must also demonstrate a commitment to studying and addressing stigma issues related to mental illness, which affects over 50 million Americans.
4. Nightingale Awards of Pennsylvania
Interested in nursing? The Nightingale Awards of Pennsylvania is a foundation that provides scholarships to residents of Pennsylvania who are pursuing a degree in nursing and who are planning to work in the state after obtaining their degree. If you fit within the required guidelines, this kind of scholarship can make a huge difference in paying for graduate school.
5. MASTER'S DEGREE SCHOLARSHIP IN PSYCHOLOGY AND COUNSELING
This financial aid opportunity is provided to students interested in pursuing a master level degree related to counseling and psychology. A wide range of degree programs are considered, including but not limited to clinical psychology, mental health counseling, and counseling psychology. Graduate students who are eligible for the $500 award must have good academic standing and participate in extracurricular activities. Job experience is also preferred.
2019 is your year to jumpstart your graduate education!
At Neumann University, we're dedicated to making the graduate school decision process as simple as possible, and we know that part of that includes helping you to figure out how to finance your degree. Take a look at Neumann's financial aid options!
Subscribe to our graduate education blog, NeuPerspectives, for tips and advice related to the graduate school admissions process!