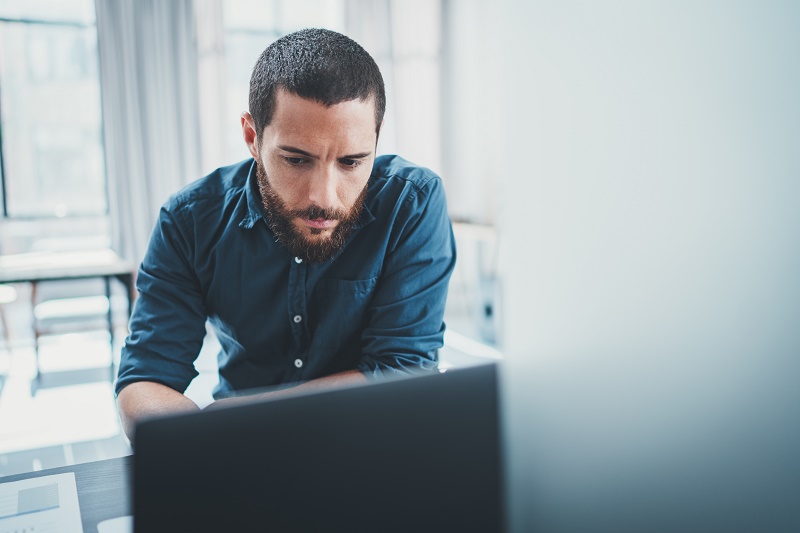 Graduate school can be expensive — we totally get it. But you might not realize how many different scholarship opportunities there are for dedicated and innovative students of all fields of study, including athletic training students.
Keep reading to learn about athletic training scholarship options that are specifically designed for students working to obtain a master's in athletic training.
What is Athletic Training?
A Master of Science in Athletic Training is a professional degree that provides students with the skills and knowledge they need to become certified athletic trainers.
Certified athletic trainers work everywhere from hospital emergency departments and sports medicine clinics to secondary schools, industrial settings, and professional sports teams.
Through classroom instruction and clinical training, students at Neumann University gain the expertise necessary to compete in this field. The future of athletic training is certainly one without boundaries, and Neumann University is in the position to educate students to succeed in this evolving profession.
Now, here are a few scholarship options for future athletic trainers:
"As part of its core mission, the NATA Foundation provides scholarships through more than 30 donor-funded endowments. Each of these are endowed in perpetuity and with a minimum of $50,000." Peruse these scholarships to see which one would best fit your qualifications.

"Scholarship applications CLOSE October 15 annually (there is only 1 application cycle a year). The purpose of the National Strength and Conditioning Association Foundation (NSCAF) is to support the mission of the National Strength and Conditioning Association by providing funding for educational and research activities that enhance the practical application of strength and conditioning. You must be a member of the NSCA at the time of application and award notification."
"PFATS Foundation currently awards nine $2,000 scholarships for athletic training students annually at the NATA's William E. Newell Student Trainer Awards Luncheon. All collegiate student athletic trainers who are in their junior year or higher with a GPA of at least 3.2/4.0 and who plan on pursuing a career as a certified athletic trainer are eligible to apply for one of these $2,000 scholarships. Application forms may be found at www.nata.org and are due by February of each year."
EATA offers eleven $3,000 grants that are awarded annually to students in entry-level accredited programs who have participated with distinction in a college or university athletic training program. These awards would be for outstanding students from the EATA membership who have excelled academically and clinically as professional (entry-level) athletic training students. The association would like to encourage students onward in their professional and academic careers, so make sure you check them out!
Student-athletes who've competed on varsity intercollegiate teams throughout their four-year baccalaureate career could qualify for the NCAA Postgraduate Scholarship Program. Three times annually, the program gifts non-renewable $10,000 awards to men and women accepted into accredited U.S. graduate schools. Outstanding role models with a minimum 3.2 GPA who strive to keep their athletic careers going with study related to sports medicine are preferred.
Pro Tip: Before you enroll in a graduate program, it's important to do research related to funding your graduate degree. Make it your goal to apply to three or more scholarships like the ones above before the end of the summer.
Going to Athletic Training Graduate School:
If you're interested in jumpstarting your career in the booming field of athletic training, Neumann University is ready and excited to help you during this decision process! Through classroom instruction and clinical training, athletic training students at Neumann gain the expertise necessary to thrive in this evolving field.
If you have any questions about Neumann University's master's degree in athletic training, don't hesitate to request more information today! You can also book some time on an admissions counselor's calendar.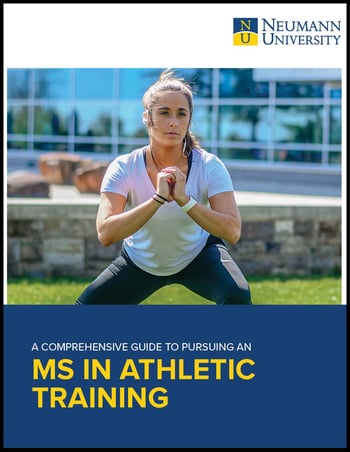 Check out our digital guide — A Comprehensive Guide to Pursuing an MS in Athletic Training!